We recently completed a £12 million refurbishment project at our John Anderson building to develop cutting-edge facilities for advanced laser and plasma physics research.
Home to our Department of Physics, the facility now has a series of specialist bunkers installed – which have seven tonne, 1-metre thick doors.
They house some of the UK's most powerful lasers which help our scientists to undertake ground-breaking research.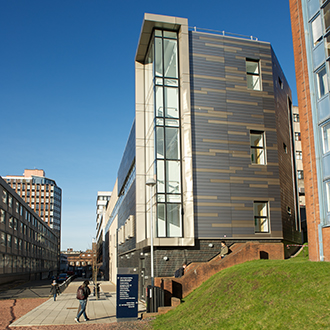 Our academics are already working on the development and application of next generation accelerator technology with industry partners and clients.
Elsewhere in the John Anderson building, work has concluded on the roof replacement and the creation of other, smaller laser labs.