November 2016 was one of the most momentous months in the history of Strathclyde Business School.
It was not only named Business School of the Year in the Times Higher Education Awards, but also celebrated the reopening of its building, following a £23.2 million refurbishment.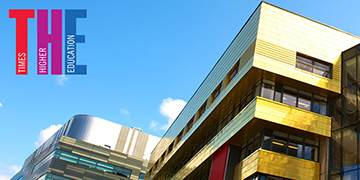 Our investment has moved the entire faculty to a single business quarter, instead of located in buildings across the campus. The extension and refurbishment produced a 16,000m2 complex to house teaching, learning and research facilities.
This project linked three buildings – the Business School, Stenhouse and Sir William Duncan buildings – to create shared areas for staff and students.