Strathclyde is perfectly located in the heart of Glasgow. Named number 10 in the New York Times' 52 Places to Go in 2018, there's no shortage of things to see and do in the city. We've picked out some of the highlights, all within walking distance of campus!
Remember to tag your posts on social with #strathlife - we love seeing your amazing snaps of our city!
1. Travel back in time at Glasgow Cathedral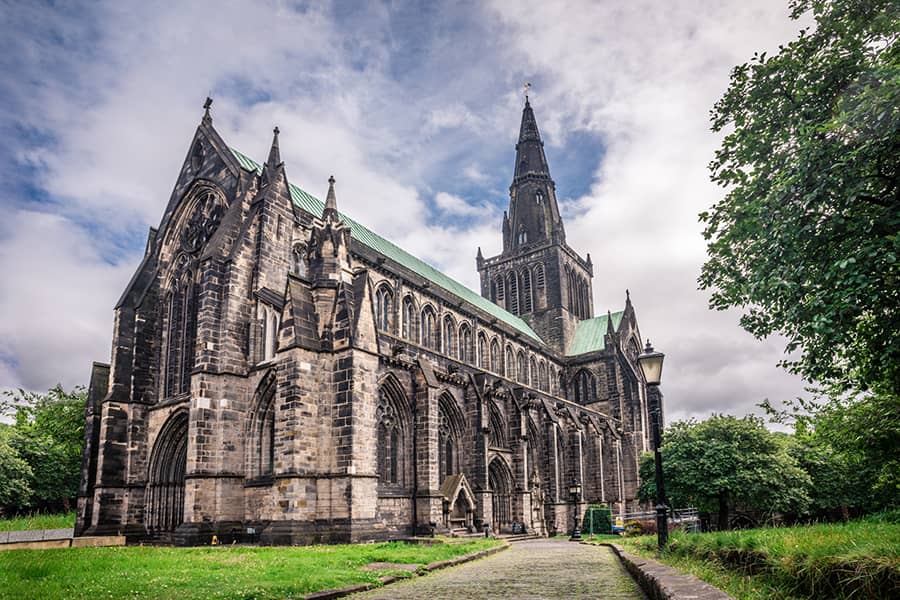 The grandeur of Glasgow Cathedral is only a few minutes' walk from campus. Here you can stand in the exact spot where Glasgow first began to take shape. Built in the 1100s, it's the most complete medieval cathedral on the Scottish mainland.
2. Get breathtaking views of Glasgow at the Necropolis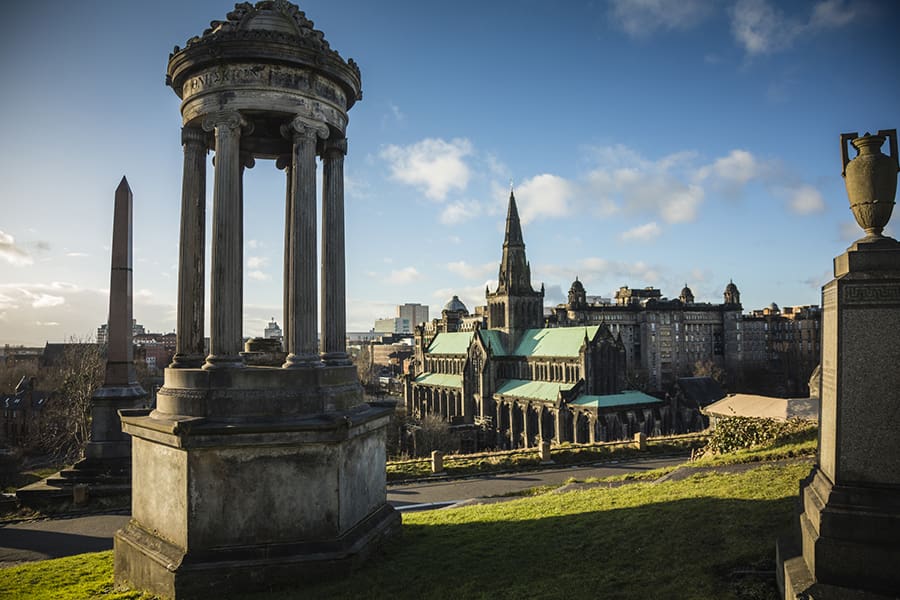 Overlooking Glasgow Cathedral is another gem - Glasgow Necropolis. Established almost 200 years ago, the Victorian cemetery makes for a lovely walk, with beautiful views over the city. Why not take a break from your studies and experience the wonderful architecture and fascinating stories on one of the regular tours?
3. Visit George Square & Glasgow City Chambers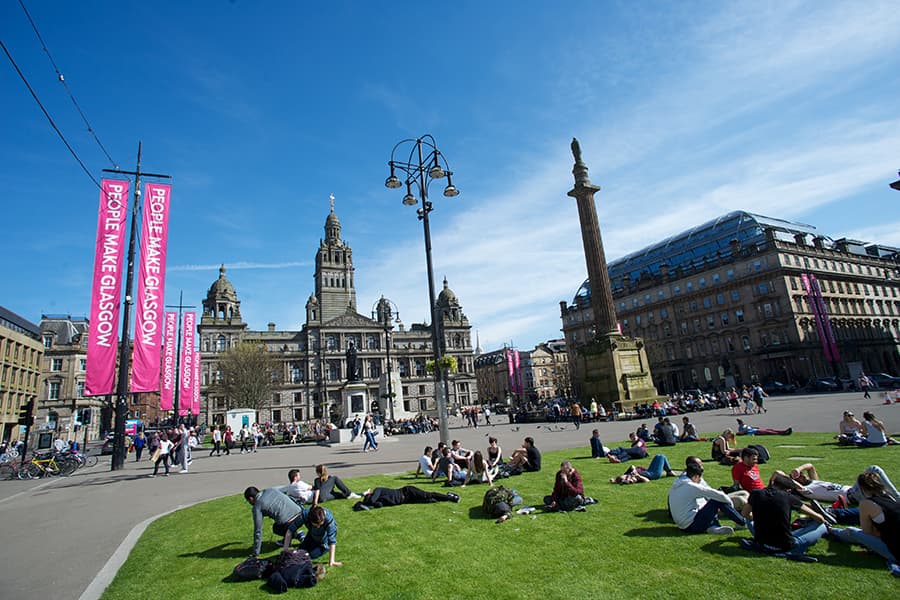 One of Glasgow's most iconic buildings is on our doorstep. Completed in 1888 Glasgow City Chambers has played a special part in the city's history. Opened by Queen Victoria, it's overlooked George Square for 130 years. And it's here that Glasgow awarded famous names such as Nelson Mandela and Sir Alex Ferguson their Freedom of the City.
George Square itself is has been a vibrant hub of Glasgow life since the 18th century. With its various monuments, it's popular with locals and visitors alike. A favourite place to relax on those sunny days! 
4. Take a stroll through the 'dear green place'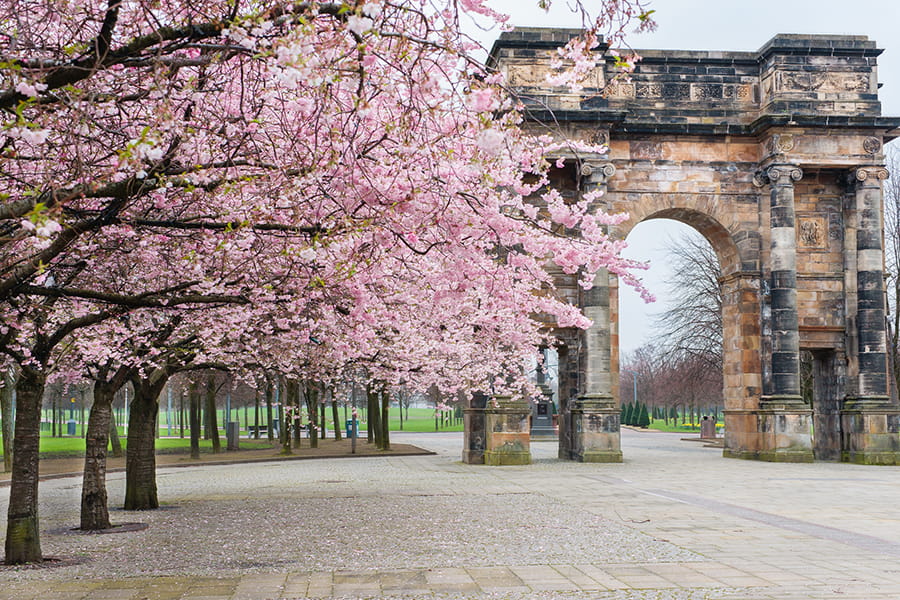 Glasgow means 'dear green place' in Scottish Gaelic and with over 90 parks and gardens we certainly live up to our name! One of the city's most famous is Glasgow Green, a short 10-minute walk from campus. The 136 acre site is the oldest park in Glasgow. It's also home to the People's Palace which tells the story of the city's people from the 1750s onwards. Adjacent is the Winter Gardens, filled with exotic plants.
5. Take a ride on the world's third oldest underground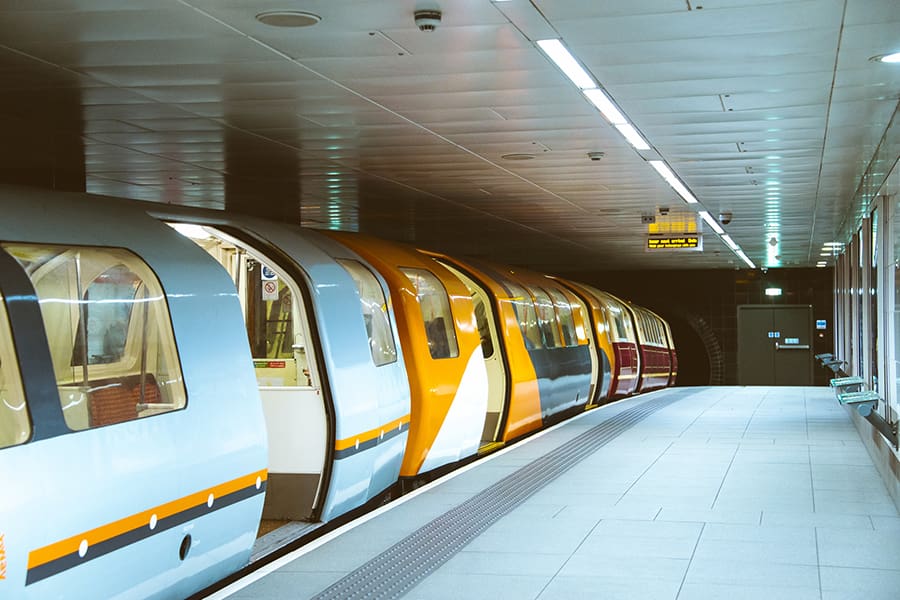 Getting around many parts of Glasgow is quick and easy with our Subway - the third-oldest underground metro system in the world. Opening in 1896, with its bright appearance it became affectionately known as "the Clockwork Orange". And with two circles going in opposite directions, finding your way around is also easy.
6. Experience the bustle of Buchanan Street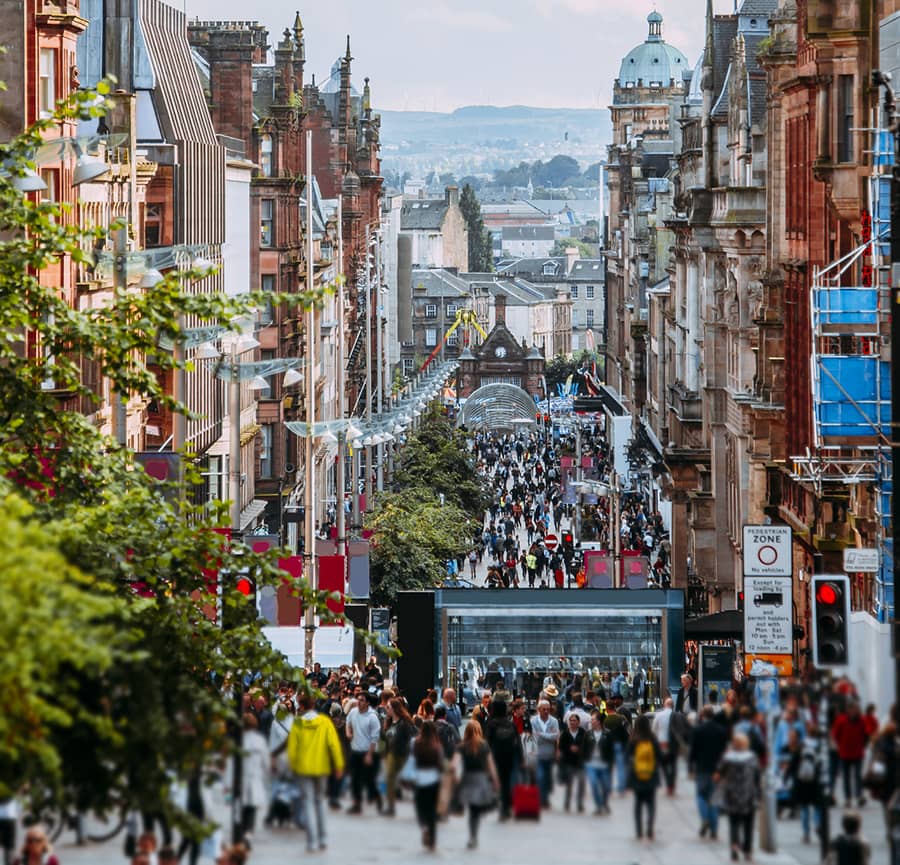 Less than 10 minutes' walk from campus, Buchanan Street is one of Glasgow's top shopping spots. Spanning from Sauchiehall Street down to St Enoch Square, it's full of popular retail brands, restaurants and bars. There's no shortage of culture here too, with stunning architecture and an eclectic mix street performers. You'll also find two shopping centres - Buchanan Galleries and Princes Square, as well as the famous department store House of Fraser.
7. Get a visual representation of Glasgwegian humour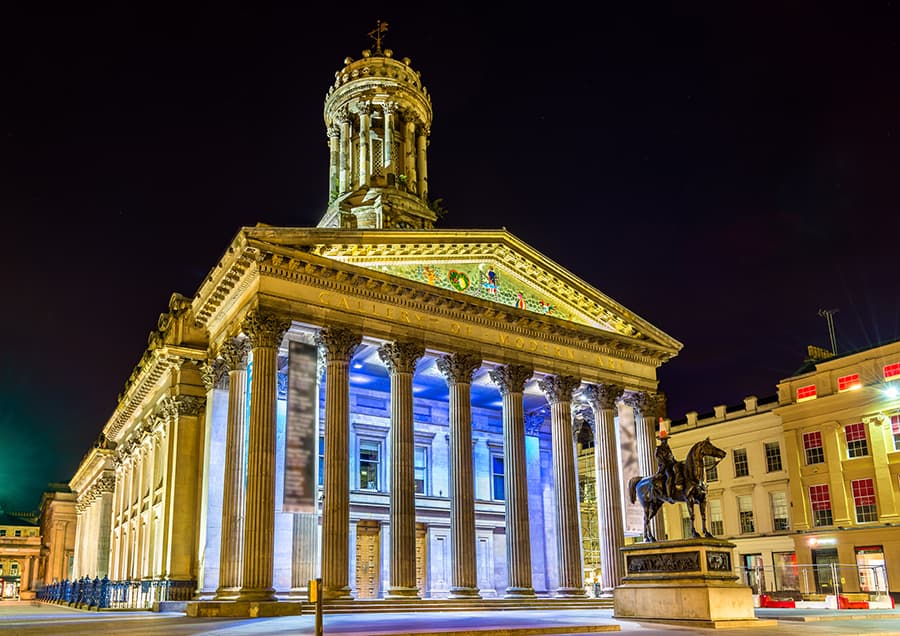 What do you picture when you think of Scotland? Chances are it's ancient castles, tranquil lochs or rugged landscapes. In Glasgow, arguably our most iconic image is a statue of the Duke of Wellington - complete with a traffic cone on his head! Named by Lonley Planet in their Top 10 Most Bizarre Monuments On Earth in 2011, it perfectly depicts the Glaswegian sense of humour.
You can see the Duke in all his gallus glory in the picturesque Royal Exchange Square, standing proudly in front of the Gallery of Modern Art. As you walk past you might notice he's adorned with different headwear - we like to do that from time-to-time!
8. Explore our mural trail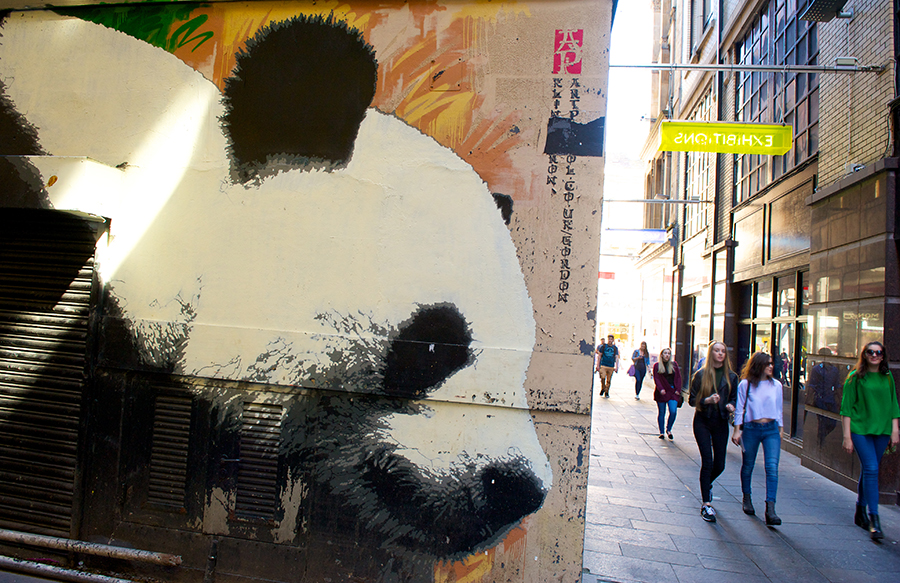 Glasgow's home to an increasing number of murals, and you can find much of our street art in a short radius of campus. From our own 'Wonderwall' to world-famous Glaswegian, Billy Connolly, there are so many to explore. Can you discover them all during your time here?