Our expertise
Our technical capability extends beyond our state-of-the-art equipment, it's very much dependent upon the expertise of our people.
The Lightweight Manufacturing Centre is run by a team of highly-skilled engineers and researchers with a wealth of industry experience. Technically innovative, we also understand the demands of programme delivery when working to strict time and budget constraints.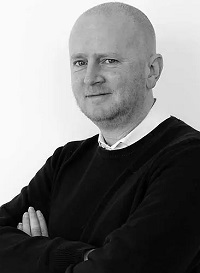 Professor Iain Bomphray, Director of the Lightweight Manufacturing Centre
Twenty-five years of experience working on lightweight structures in cutting edge F1 Motorsport, reaching the position of Chief Engineer - Composites and Structures with Williams.
Professor Iain Bomphray has recent experience leading design and engineering teams in automotive, aerospace and marine. He is the sole inventor of two composite processing technologies and co-author of two papers on the fracture mechanics of composite materials. Team recipient of the RAC's SIMMS Medal for the BAR Honda F1 CFRP gearbox case.
Iain conceived the first thermoplastic composite underground train door for Transport for London and was part of the team that created the first carbon fibre gearbox case in Formula 1.