Change your mindset
Entrepreneurship is more than starting a business, it's a state of mind and can be for everyone. Our sector-leading 'Entrepreneurship for All' approach will help you explore how entrepreneurship can help you challenge the norm, take action and realise your potential.
What is entrepreneurship?
We believe entrepreneurship is about having a passion for problem-solving, being inspired to instigate change and create impact, identifying and acting on opportunities. It is about learning, developing and building upon skills of adaptability, resilience and determination, to succeed in everyday situations. It is about being empowered to overcome and learn from setbacks.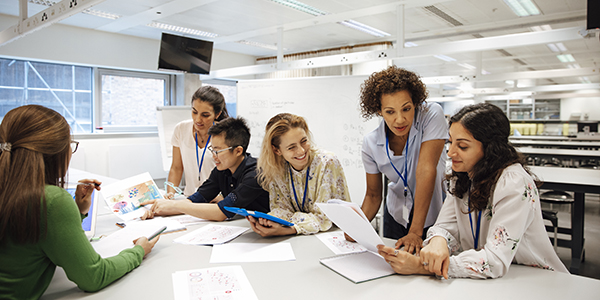 Design your own future and make an impact on society
Take advantage of Strathclyde Inspire's range of activities designed to unlock entrepreneurial thought, develop skills and explore solutions.
Student opportunities
Harness your entrepreneurial potential and make a difference
Looking to develop an entrepreneurial mindset? Engage with Strathclyde Inspire and discover what support and training is available.
Staff opportunities
Our inspiring people
Beyza Baran, IP & Commercialisation Manager
"I built my resilience and enhanced my strengths in commercial awareness and creative thinking. I embraced entrepreneurship experiences outside of my degree at Strathclyde and enhanced both my personal and professional skills, transforming the career opportunities available to me."
Andrew Kerr, MSc Pharmacy (2018)
"My degree may have been Pharmacy, but the practical entrepreneurship experiences I embraced as a Strathclyde student developed skills that have continued to benefit me today. It ignited a fire in me and transformed the way I look at the world. That skill isn't something that can be taught, it needs to be experienced."
Dr Steven Ford, Teaching Associate
"I try to embrace entrepreneurship as an approach to the way I teach and design modules and classes. If utilised in the right context, I think this approach can not only transform the way you teach, but also the student experience."
Support for all stages