Discover your entrepreneurial potential
At Strathclyde Inspire, we believe entrepreneurship is about more than starting a business; it's a state of mind and can be for everyone. Our sector-leading 'Entrepreneurship for All' approach offers opportunities to all our students, staff and alumni to develop an entrepreneurial mindset.
We believe entrepreneurship is about having a passion for problem-solving, being inspired to instigate change and create impact, identifying and acting on opportunities. It is about learning, developing and building upon skills of adaptability, resilience and determination, to succeed in everyday situations. It is about being empowered to overcome and learn from setbacks.
Exploring Entrepreneurship Challenge
The Exploring Entrepreneurship Challenge is the University's flagship entrepreneurial training programme; encouraging students from all faculties and levels of study to explore entrepreneurship, develop an entrepreneurial mindset, and enhance their employability. Students build their foundation of skills and knowledge via an online toolkit, before creating a sustainable development idea from scratch and developing it during an online interactive training day. Students then submit a business plan and 2-minute video pitch, with the top teams going on to pitch in the grand finale.
Our most recent EEC cohort came to a close at a finale event at the end of March, which saw three finalist teams pitch for their chance to win the top prize of £2.5k. Each team delivered a 3-minute presentation and then answered questions from their mentors and the audience. Audience members were able to vote for their favourite pitch using virtual remotes and decided on GreenScore as the winner. Runner-Up team AeroClean took home £1k, while members of third place team, ReLith, each took home a £50 Amazon voucher.
Being able to have an idea and then develop it to the point where people actually believe in your idea is awesome. I'm looking forward to everything that comes next
Ikechi Ogbujah, MSc Data Analytics
Discover more
Case Study
Caitlin Stewart developed a business based on her PhD research and went on to enter and win the University's flagship entrepreneurial training and development competition; the Exploring Entrepreneurship Challenge. Find out more about her journey.
Podcast: Entrepreneurial Mindset
In this podcast colleagues from the Hunter Centre for Entrepreneurship colleagues dispel misconceptions and myths about Entrepreneurship. They discuss the importance of resilience and overcoming setbacks, debate whether entrepreneurs are team players, and ask if entrepreneurial mindsets are hereditary.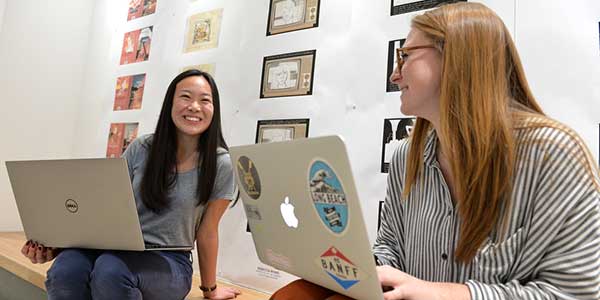 Blog: Fresh Thinking on Entrepreneurship
Alan Feighery, Start Up Manager at University of Strathclyde, provides business support to budding entrepreneurs. In this blog he discusses what it truly means to be an entrepreneur, the value that they add, the importance of anti-fragility, and how we can encourage entrepeneurial thinking.
Coming soon: Entrepreneurship Massive Open Online Course
This free online course will be available to everyone as a 10 credit entrepreneurship module. Our academic colleagues in the Hunter Centre are working hard to ensure it is flexible and embedded across all four faculties.
Find out more about the Hunter Centre for Entrepreneurship