Continuous Improvement blog

The Power of a Conference: collaboration & networking – 4 months on
In November 2018 I posted a blog on "The Power of a Conference: collaboration & networking", based on my experience of the 2018 Lean HE International Conference in Tromsø. In this blog I indicated that I left the conference feeling enthused, re-energised and motivated to apply the 9 key takeaways or actions that I had identified from the conference. The takeaways and actions could broadly be categorised into the following areas:
Collaboration
Improving our training provision
So, how have I got on with this over the last 4 months?
Collaboration
The first thing I did following the conference was to write a blog on the Power of a Conference. That was one of the easier ones.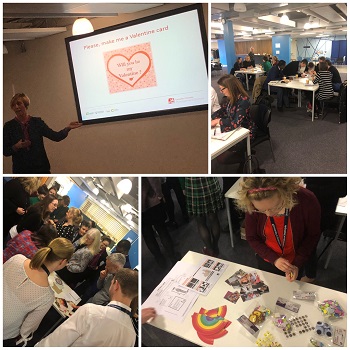 In February 2019, Radka Newton from Lancaster University visited us at the University of Strathclyde to run a full day workshop on Customer Journey Mapping. I had identified during the conference that this was an area in which we didn't currently do much. Radka's session inspired us to embed this within our own portfolio.
Also in February 2019, my colleague Graeme Gilkes and I delivered our Lean for Leaders programme at Bournemouth University. This was something that I had discussed with Susanne Clarke (Head of Service Excellence at Bournemouth University) during the conference and it was great to be able to follow through on this discussion.
The final thing on collaboration relates to the improvement network in Scottish Higher Education. During the conference it occurred to me that there would be significant benefits in re-branding this network to become Lean HE Scotland, as this would help others in the international Lean HE community identify the Scottish network and hopefully open up the doors for further collaborations.
Training
In the spirit of continuous improvement, I am always looking for ways to improve our training products. Following the conference, there were two specific improvements that I wanted to embed within our Lean for Leaders programme. Firstly, Krista Schulz from the University of Michigan presented an exercise on identifying value from the perspective of the customer. We have adapted this exercise and have included it in our programme.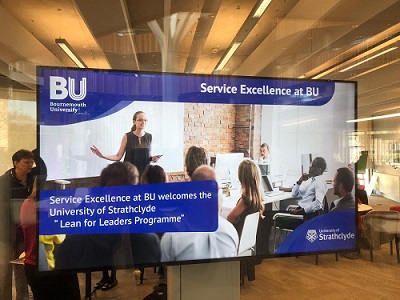 Similarly, I felt that we needed to include more in the programme on Gemba walks (or "Go and See") to help highlight the importance of creating the right (and safe) environmental and behavioural conditions for Lean to prosper. We delivered our programme with these new elements for the first time at Bournemouth University. I think it improved the programme significantly and the feedback from those attending would also suggest this to be the case.
The eagle-eyed amongst you will notice that I have only highlighted (or implemented) 6 out of the 9 key takeaways and actions. Yes, there is more to be done and I am still using the 2018 Lean HE conference in Tromsø as my inspiration to do this. However, all of this has been done at the same time as doing what you might call "the day job". Very often I hear "I'm too busy to do this" or "we don't have time for improvement". My view on that is that continuous improvement should be and needs to be part of the day job.
So, let's continue to collaborate, network and challenge one another. Let's "Lean Forward - Connect. Inspire. Advance" together.