Coronavirus
Read the latest information for students and staff.
The place of useful learning
Third Queen's Anniversary Prize for Strathclyde
Highest national honour in field of Advanced Manufacturing
Strathclyde has been recognised for driving one of the broadest and most distinctive programmes in the UK, and for enhancing manufacturing productivity while also producing a new generation of manufacturing talent.
Read more about the prize
Congratulations class of 2021!
Watch our graduation ceremonies
You can watch all of our past graduation ceremonies on our YouTube channel, following the link below.
Watch our graduation ceremonies
Meet our Autumn graduates
Find out what some of our graduates had to say about their big day!
Meet our Autumn graduates
Former US President Barack Obama visits Strathclyde
We were honoured to welcome former President Barack Obama to the University to talk to young leaders about climate change.
President Obama was welcomed by our Principal, Professor Sir Jim McDonald, and Benn Rapson, President of Strath Union.
The Obama Foundation, in collaboration with Columbia University's Climate School, hosted a roundtable in our new Learning and Teaching Building to connect President Obama with young people attending COP26.
Read more about the visit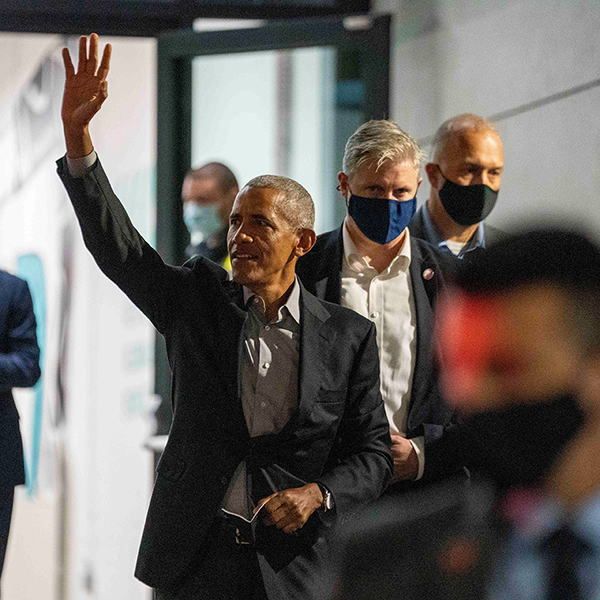 Strathclyde & COP26
Strathclyde's role
We're privileged to have played our part in the COP26 summit that has taken place in Glasgow. Net zero is at the heart of our strategy and we've been involved in a number of events, exhibitions and other activities throughout the summit.
Strathclyde & COP26
Our Legacy Strategy
At Strathclyde, we fully acknowledge the essential role we have to play in addressing not only the COP26 thematic areas, but also the wider net zero and sustainable development agendas to which these interrelate. Take a look at our legacy strategy to find out more.
Legacy Strategy
Our renewable energy story
Strathclyde leading on energy innovation
Strathclyde has always led on energy innovation. As we look forward to COP26, our Principal, Professor Sir Jim McDonald, tells us more about our renewable energy story, the challenges that lie ahead, and how Strathclyde is making a positive difference.
Campus life 2022
Registration & arrival guidance for January 2022

Your health, safety and wellbeing are our top priorities. Find out everything you need to know about life on campus on our dedicated web pages.
Campus life 2021/22
Virtual visits
Our virtual visits give you the opportunity to find out more about study and life at the University of Strathclyde. We'll be hosting events all year round.
Join a virtual visit
Charles Huang Foundation:
A transformational gift
In September 2021, the University received £50 million from alumnus and global business leader Dr Charles Huang from his philanthropic foundation.
The gift is the largest Strathclyde has ever received – and is set to transform the lives of students and the global communities we serve.
Read more about the four areas the gift will support.
Charles Huang Foundation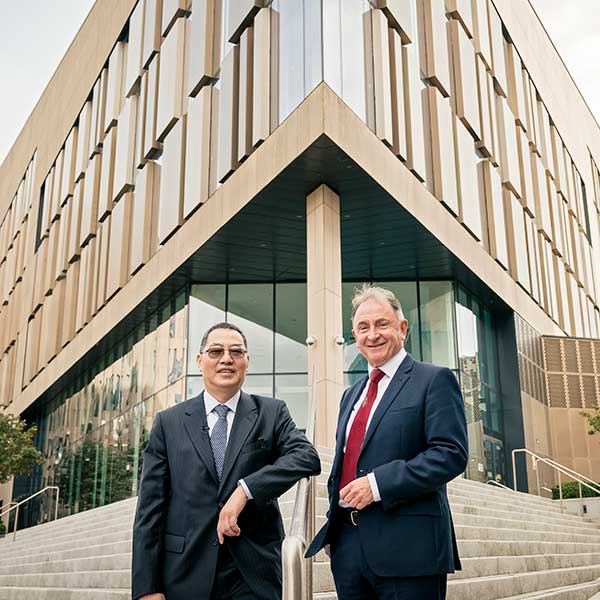 Chat to a student ambassador
Want to know more about what it's like to be a student at the University of Strathclyde? A selection of our current students are here to help!
Our Unibuddy ambassadors can answer all the questions you might have about courses and studying at Strathclyde, along with offering insight into their experiences of life in Glasgow and Scotland.
Chat now!
Scholarships spotlight
Strathclyde Alumni Scholarship
Strathclyde graduates can benefit from a 15% tuition fee discount on postgraduate taught courses. Find out eligibility details and more below.
Strathclyde Alumni Scholarship
EU Transition Scholarships
Our EU Transition Scholarships support full-time postgraduate students starting taught courses from August 2021.
EU Transition Scholarships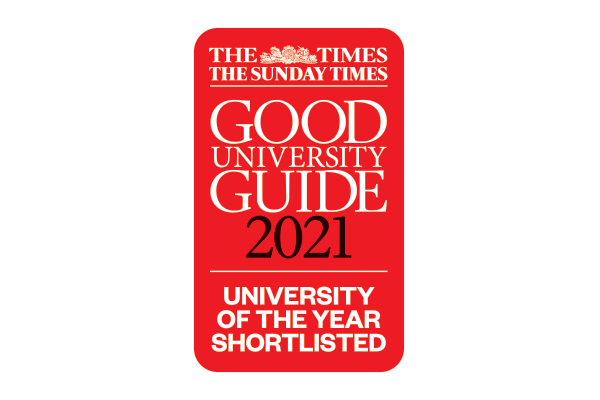 The Times / The Sunday Times Good University Guide 2021. University of the Year shortlisted.
Internationally-leading research
We work hard to tackle global challenges. We're in the UK's top 20 universities for research intensity according to the Times Higher Education's analysis of REF2014.
Explore our research