Welcome to our 'Item of the Month'. Feel free to ask us questions about the item or arrange to drop in and see it for yourself.
We are no longer updating our 'Item of the Month' feature. Please check our new blog for 2014 'The University of Strathclyde in 50 items' celebrating the 50th anniversary of the granting of the royal charter of the University of Strathclyde.
December 2013 - Cinderella goes to the Students' Union dance
Our Christmas and New Year highlight is a scientific spin on the traditional tale of 'Cinderella,' from the Royal Technical College Magazine for January 1913.
November 2013 - A letter from Sir Walter Scott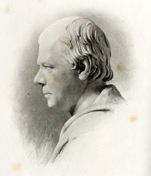 To celebrate St Andrews Day, this month we are showcasing a letter from one of Scotland's greatest literary figures, Sir Walter Scott.
October 2013 - 'The Invisible Man': A spooky tale by John Logie Baird
Our Hallowe'en highlight from the Archives is a spooky short story, set in Strathclyde's antecedent institution, the Royal Technical College of Glasgow, and penned by none other than the inventor of television, John Logie Baird.
September 2013 - "A brain with a twist" – The Pseudodoxia Epidemica of Thomas Browne
If we thought our 21st century world of novel information, unreliable sources, financial frauds, fragile economies, dubious politicians, insidious spin doctors, queasy tales about eating horse meat and debatable beliefs about badgers was a uniquely strange mix, then we'd be wrong. With its combination of learned observation and wit, Thomas Browne's 17th century encyclopedia of error Pseudodoxia Epidemica set out to challenge and remedy the conventional wisdom and pervasive assumptions of his day. The aim of this physician and scholar was not merely to change what people think but how – why not read further to see if he succeeded or determine whether we are still as susceptible to popular delusions as we are to the common cold.
July 2013 - Daniel Defoe's History of the Union
Need some background history for the 2014 Scottish referendum? This work by Daniel Defoe is well worth a read.
June 2013 - The James Weir Building
The James Weir Building was built as a response to the rapidly increasing number of students at the University after the second world war.
May 2013 - The McCance Building
Did you know that the University's McCance building was originally built to house the Library and the School of Arts and Social Studies?
April 2013 - The Anatomy of Melancholy
Feeling blue? The Anatomy of Melancholy may cheer you up.
March 2013 - The Andersonian Museum
Did you know there was once a museum at the University? This month we take a look at a watercolour by John Alexander Gilfillan, Professor of Drawing and Painting (1830–1841) at Anderson's Institution.
February 2013 - 'A kiss is love in tabloid form'
Roses are red, violets are blue . . . want a wittier way to say 'I love you'? Read on for snippets from a trainee teacher's autograph book of 1916 that could grace an 'alternative' Valentine's Day card!
January 2013 - Robert Burns' three formidable foes
What better way to celebrate Burns night than by showing off the University's very own Burns letter?
2012 Items of the month
December 2012 - A Happy New Year from the Northern Looking Glass!
November 2012 - Patrick Geddes Summer Meetings
October 2012 - Bidloo's Anatomical Atlas
September 2012 - Genealogical Charts of Helen Tooker
August 2012 - The Land-Ship at the Royal College building
July 2012 - A book full of wonders
June 2012 - Women students at Anderson's Institution
May 2012 - The New Dominie
April 2012 - George Wyllie, the Whysman
March 2012 - Professor James Blyth
February 2012 - A Father's Legacy
January 2012 - Professor George Forbes
2011 Items of the month
December 2011 - Cinders goes to the ball!
October 2011 - 'Father of the Oil Industry'
September 2011 - Through the porthole
August 2011 - Back to school
July 2011 - The W.I.N.S Uniform
June 2011 - The changing face of the University Library
May 2011 - Charles Rennie Mackintosh Designs
April 2011 - Govane Marriage Contract
March 2011 - Scottish School of Bakery
February 2011 - Papers of Verity Lambert
January 2011 - Papers of William J. Ireland
2010 Items of the month
December 2010 - Entertaining the in-laws this Christmas?
November 2010 - Student Autograph Album
October 2010 - Recollections of Minnie Blair
September 2010 - John Anderson and Benjamin Franklin
August 2010 - John Anderson Gilmour's weaving notebook
July 2010 - Papers of Mary Auld
June 2010 - The Diary of Mary Pinkerton
May 2010 - Vegetius' De Re Militari
April 2010 - William Robertson's Gem Line photographs
March 2010 - The Glasgow Athenæum Calendar