Research degrees

Research community
Strathclyde Business School is the ideal place to continue your business studies and embark on a research career.
Our research community
We're proud of our diverse postgraduate community, with students from all over the world. As a Strathclyde PhD student, you'll work side-by-side with world-class academics, carrying out leading-edge research that makes a difference. You'll have access to leading research centres including the Scottish Centre for Employment Research and Fraser of Allander Institute.
Strathclyde Business School is located in the heart of Glasgow City Innovation District, a thriving community of companies, researchers and innovation support organisations. Working together with our partners in business and industry, we're accelerating growth, improving productivity and tackling global challenges.
Research degrees (MRes, MPhil, PhD and DBA) are offered in all academic departments although most of our research student population are doctoral students. The Research Methodology programme is unique to Strathclyde
The Research Methodology PgCert programme, run by the Business School, provides students with a grounding in research methodologies in management disciplines. In addition you can access the University's Researcher Professional Development PgCert along with many other research and knowledge exchange related courses.
Our postgraduate research students have many opportunities to share their work and ideas within the community and there are many conferences, seminars and events that help you get involved. We also organise a number of social activities to help you meet new people. Our current postgraduate research population contains 47 different nationalities across our six departments.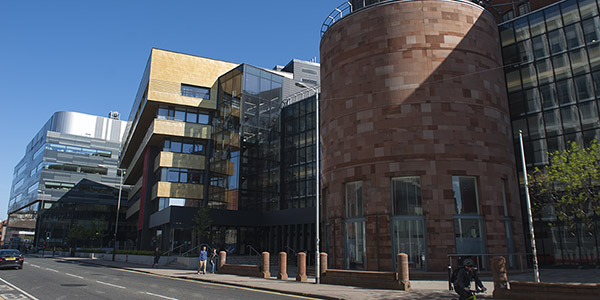 Academic environment
attend the Strathclyde Business School Faculty Research Methodology Programme. It's four modules over two to three days each. If you're part time, you'll spread these over two years
present your research at departmental and faculty colloquia for PhD students. This is combined with the our review process designed to help you ensure that your research is on track
have access to additional funding to support training needs and conference attendance
enjoy regular meetings and contact with your supervisory team
Strathclyde Business School is ranked top for research in Scotland according to REF 2014 and in the top 10 in the UK*
Dr Matthew Alexander,
Associate Dean for Postgraduate Research
Full-time students
You'll have access to computing, printing, email and office facilities. You'll also attend research seminars as well as other occasional workshops and events. You'll be based in the Business School quarter, which has benefited from a £23m refurbishment to create state-of-the-art learning and teaching spaces, as well as more than 100 open-plan workstations for PhD students.
Part-time students
You'll have hot-desking facilities giving you regular access to your department. This will help you integrate better with other students and staff. This is on top of the Research Methodology Programme.
Doctoral training opportunities
The Business School also plays a leading role in both economics and accounting, finance, business & management doctoral training pathways which are part of the Scottish Doctoral Training Centre and the Scottish Graduate School of Social Science. This consortium was awarded funding by the Economic and Social Research Council to provide enhanced training opportunities for doctoral students in the social sciences.
*Based on the REF (Research Excellence Framework) 2014 GPA scores, the Times Higher Education ranked us first in Scotland and in the top 10 business schools in the UK for its research.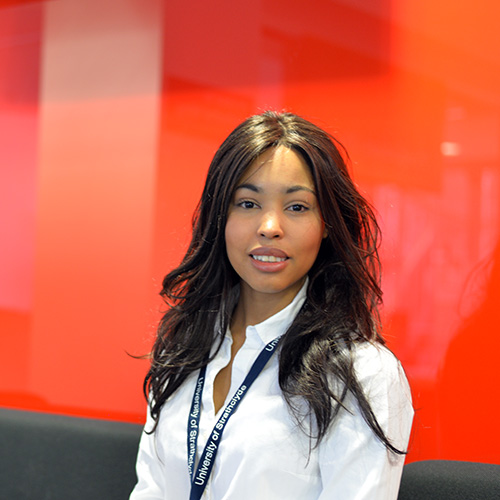 I am thrilled to be working with a key body of academic supervisors in the field. I have already connected with a vast range of like-minded individuals.
Nefertari Robertson
PhD student, Marketing