Key facts
Start date: September

Study mode and duration: 12 months full-time

1st in the UK for Pharmacology & Pharmacy (Times/Sunday Times Good University Guide 2023)
Study with us
you'll be equipped to take up jobs in the food, chemical and pharmaceutical industries
undertake a 10-week research project
learn about key aspects of manufacturing approaches for pharmaceuticals and high-value chemicals
Back to course
Why this course?
This MSc Advanced Pharmaceutical Manufacturing is designed to produce highly skilled graduates in continuous manufacturing science and technology to meet the growing demands for expertise in this area. You'll be trained to take up jobs in the food, chemical and pharmaceutical industries.
The course is aligned with the Continuous Manufacturing & Crystallisation (CMAC) centre. It's supported by academic staff from across the University and was informed by CMAC's strategic industry partners such as:
AstraZeneca
Pfizer
Novartis
Roche
Takeda

What you'll study
The Advanced Pharmaceutical Manufacturing Masters course consists of taught classes along with practical classes from October to April.
If you successfully complete all assessments you'll then undertake a 10-week research project over the summer. This can be at the University or with an external company or organisation. You'll submit a thesis at the end of August.
You'll learn about:
pharmaceutical development and production
continuous manufacturing processes
crystallisation mechanisms
manufacturing processes as they related to the modern pharmaceutical industry
transferable, professional skills
Process Analytical Technology (PAT) & data analytics
quality assurance
management & Quality-by-Design systems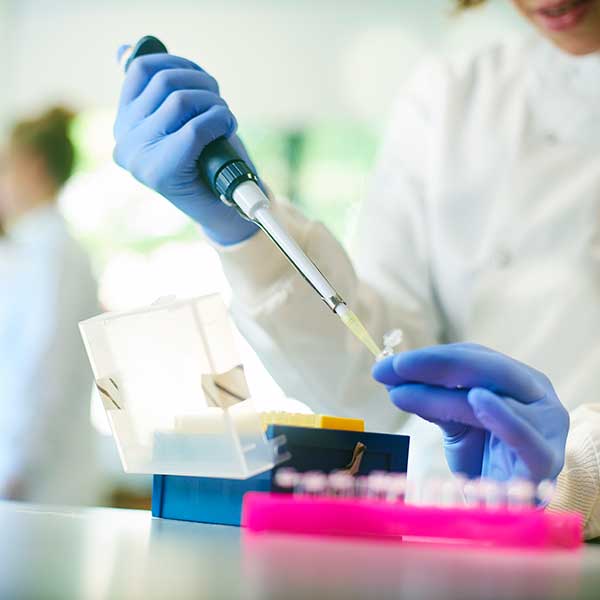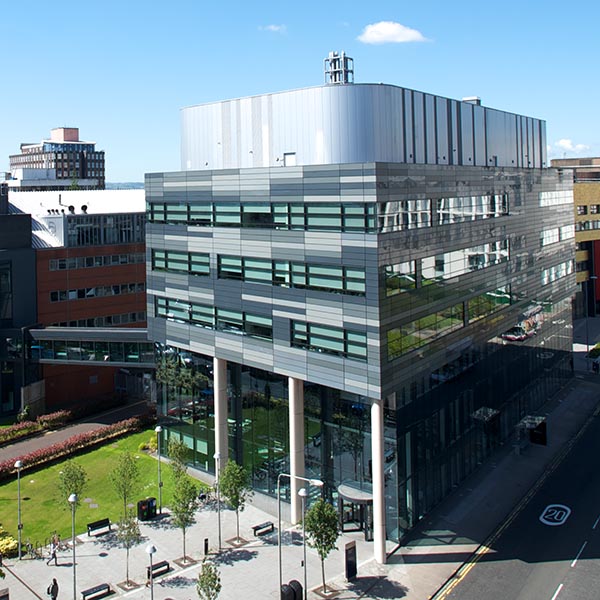 Facilities
Strathclyde Institute of Pharmacy & Biomedical Sciences
The Strathclyde Institute of Pharmacy & Biomedical Sciences (SIPBS) offers an excellent environment for research and teaching, located in a state-of-the-art building with several laboratories fitted with modern equipment.
SIPBS is unique in the UK and contains centres such as the Cancer Research UK Formulation Unit and CMAC. Staff from both these centres contribute to this course.
Continuous Manufacturing & Crystallisation (CMAC)
CMAC is a world-class international hub for manufacturing research and training. Working in partnership with industry, its purpose is to transform current manufacturing processes into the medicine supply chain of the future.
Learning & teaching
Theory and applications are taught through lectures, tutorials, seminars and web-based learning. Class material is available through an online learning tool which you can access at any time.
You'll also take part in practical sessions which provide you with experience of a wide range of modern instrumental and state-of-the-art techniques.
Teaching staff
You'll be taught by experts from both SIPBS and CMAC. This course is multidisciplinary and so specialised staff from other departments are also included. There are also specialised lectures from scientists from academia, industry, and public sector and partner organisations.
Assessment
Assessment is through both written and practical examinations and submission of a thesis (MSc students only).
Pharmaceutical manufacture under good manufacturing practice guidelines is essential to ensure the quality and safety of drug products and their active ingredients. Graduates of this program will be equipped with knowledge and experience in a range of different manufacturing and quality assurance approaches and technologies, offering a fantastic launch pad for a career in the pharmaceutical sciences.
David Breen, Course Director
Chat to a student ambassador
If you want to know more about what it's like to be a Science student at the University of Strathclyde, a selection of our current students are here to help!
Our Unibuddy ambassadors can answer all the questions you might have about courses and studying at Strathclyde, along with offering insight into their experiences of life in Glasgow and Scotland.
Chat now!
Essential Skills and Employability for Masters Students (20 credits)
This module will illustrate the many sources of scientific information available electronically. It will also show how to construct effective search protocols to find relevant information and present it using graphical means and oral presentations.
It will enable you to understand, choose and use appropriate statistical methods to aid the collection and interpretation of data in biomedical and pharmaceutical sciences, and associated industries.
You'll be encouraged to engage in debate on:
scientific hypotheses
regulatory affairs & research funding
in vivo experimentation
human stem cell therapies
You'll be introduced to the concepts of:
skills evaluation and personal effectiveness
time management, planning and Gannt charts
decision-making processes and review
information and data management
good laboratory practice
peer interaction, communication and networking
preparing a CV, career planning and applying for future positions
Principles of Pharmaceutics (20 credits)
In this module you'll learn the topics of primary and secondary processing which are taught in the second semester and require you to have an advanced understanding of the physico-chemistry and mathematical principles underpinning pharmaceutics. The class provides that framework and includes topics such as:
physicochemical properties of pharmaceuticals
process concepts in the development, manufacture, testing and supply of drug compounds
solid state as it applies to pharmaceutic products and the methods used to quantify it
common mathematical models of describing pharmaceutical and bio-pharmaceutical processes
molecular weights, measurement units, concentrations, stiochemotry/titrations, Log P and Log D, pH, ionisation, acid/bases, solubility)
Process Analytical Technology & Quality by Design in Continuous Pharmaceutical Manufacturing (20 credits)
This module will also provide insight into the key principles of Quality by design (QbD) approaches covering quality risk management, formal experimental design and process analytical technologies (PAT), including topics such as:
PAT tools and Implementation
PAT in Development and Manufacturing
design of Experiments
multivariate Data Analysis
Drug Substance Manufacture: Industrial Crystallisation (20 credits)
This module brings together several of the key scientific and engineering concepts introduced in other modules and culminates in the practical development and operation of crystallisation. It will cover a range of topics including:
crystal product quality in relation to crystallisation processes and formulated final product
the concepts of solubility and supersaturation
concepts of primary & secondary crystal nucleation, crystal growth and agglomeration
digital design of crystallisation processes
filtration and drying
Drug Product Manufacture (20 credits)
The aim of this module is to consider the requirements, for the formulation and manufacture of drug products. It will cover traditional and advanced drug product manufacturing processes for making solid oral dosage forms, semi-solid and solution products. It will include topics such as:
solution and semi-solid products
formulated products
digital design of products
hot melt extrusion and 3D printing
real-time release testing
chemical and physical properties of drug products
Pharmaceutical Project Management & Digital Design (20 credits)
The aim of this module is to teach fundamentals of project management within the pharmaceutical sector, including aspects of business and commercial operations, as well as digital design and process modelling concepts. It will include topics such as:
project and risk management
key project management and business concepts
principles of mathematical modelling
process modelling and digital design, and applying those skills to solve manufacturing, research and development problems in silico
Research Project (60 credits)
This project is for MSc students only.
You'll undertake an assignment usually in one of the continuous manufacturing and crystallisation research laboratories where you'll undertake a project and prepare a thesis for assessment.
Back to course
Entry requirements
Academic requirements

Minimum second-class (2:2) Honours degree or overseas equivalent, in science or engineering along with two references (at least one academic).

English language requirements

You must have an English language minimum score of IELTS 6.0 (with no component below 5.5).

We offer comprehensive English language courses for students whose IELTS scores are below 6.0. Please see English Language Teaching for full details.

As a university, we now accept many more English language tests other than IELTS for overseas applicants, for example, TOEFL and PTE Cambridge. View the full list of accepted English language tests here.
Pre-Masters preparation course
The Pre-Masters Programme is a preparation course held at the University of Strathclyde International Study Centre, for international students (non EU/UK) who do not meet the academic entry requirements for a Masters degree at University of Strathclyde. The Pre-Masters programme provides progression to a number of degree options.
Upon successful completion, you'll be able to progress to this degree course at the University of Strathclyde.
Back to course
Fees & funding
All fees quoted are for full-time courses and per academic year unless stated otherwise.
Fees may be subject to updates to maintain accuracy. Tuition fees will be notified in your offer letter.
All fees are in £ sterling, unless otherwise stated, and may be subject to revision.
Annual revision of fees
Students on programmes of study of more than one year should be aware that tuition fees are revised annually and may increase in subsequent years of study. Annual increases will generally reflect UK inflation rates and increases to programme delivery costs.
Go back
Scotland

£10,800

England, Wales & Northern Ireland

£10,800

International

£27,500

Available scholarships

Take a look at our scholarships search for funding opportunities.

Additional costs

Course materials

You will have to pay extra for your lab coat and safety goggles. All recommended textbooks are available in the library (and some freely available as online resources). However you may wish to purchase your own copies.

Other costs

There are returnable deposits for entry keycards and lockers (depending on your project location within Strathclyde Institute of Pharmacy & Biomedical Sciences).

International students

If you are an international student, you may have associated visa and immigration costs. Please see student visa guidance for more information.
How can I fund my course?
Go back
Scottish postgraduate students
Scottish postgraduate students may be able to apply for support from the Student Awards Agency Scotland (SAAS). The support is in the form of a tuition fee loan and for eligible students, a living cost loan. Find out more about the support and how to apply.
Don't forget to check our scholarship search for more help with fees and funding.
International students
We've a thriving international community with students coming here to study from over 140 countries across the world. Find out all you need to know about studying in Glasgow at Strathclyde and hear from students about their experiences.
Visit our international students' section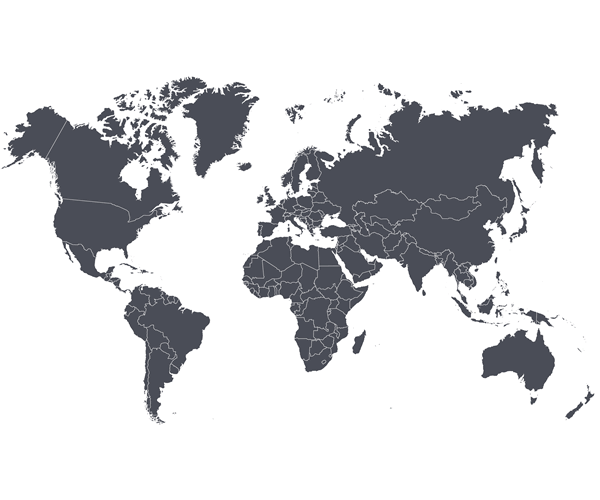 Back to course
Careers
The course prepares you for a career in:
the chemical or pharmaceutical industry (research and development, production and regulatory affairs)
academic and other research institutions
government agencies such as drug licensing authorities
Future prospects
If you're interested in pursuing a PhD, this course is the perfect route in. It also gives you a range of skills and experience that employers from industry are looking for. Find out more about research opportunities in Biomedical Sciences.
Recent graduates from this course have gained posts in GSK and Sigma-Aldrich FC.
Glasgow is Scotland's biggest & most cosmopolitan city
Our campus is based right in the very heart of Glasgow. We're in the city centre, next to the Merchant City, both of which are great locations for sightseeing, shopping and socialising alongside your studies.
Life in Glasgow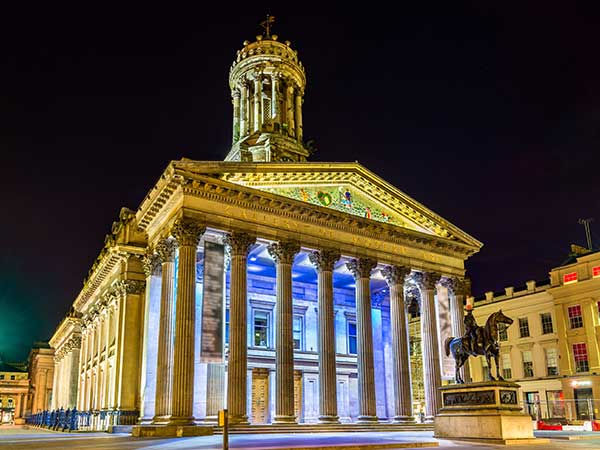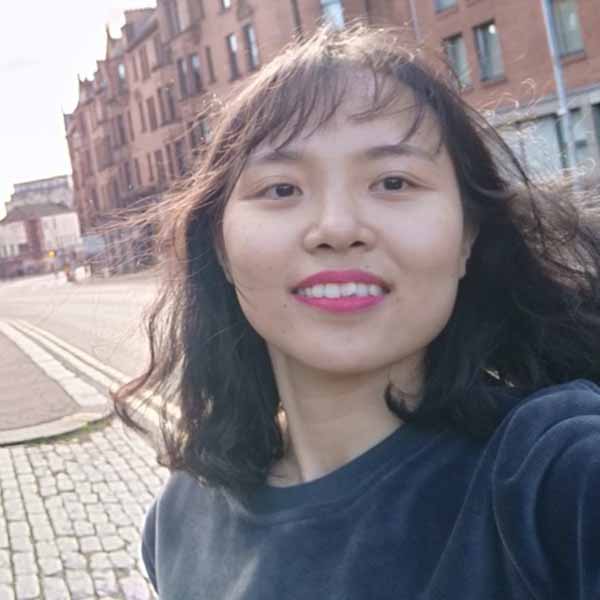 There were a variety of lectures, tutorials and laboratories not only related to my major, Pharmaceutics but also to improve my interpersonal skills.
Tien Thuy Quach
Back to course
Apply
There is currently no deadline for submitting applications. However, we encourage you to apply early as we consider applications on a first come, first served basis, and may introduce an application deadline due to high demand.
Advanced Pharmaceutical Manufacturing
Have you considered?
We've a range of postgraduate taught and Masters courses similar to this one which may also be of interest.