Key facts
Start date: September

Study mode and duration: 12 months full-time

3rd in the UK for Pharmacology & Pharmacy (Complete University Guide 2024)

1st in the UK for Pharmacology & Pharmacy (Times/Sunday Times Good University Guide 2023)

Number of places on course: 25
Study with us
teaching is classroom based and is delivered by experienced pharmacists, the majority of whom are General Pharmaceutical Council (GPhC) registered
benefit from advanced training to become a safe and effective practitioner by delivering optimal pharmaceutical care
learn and develop skills in 'service development' and patient centred 'Quality Improvement'
Back to course
Why this course?
This course is ideal for non-UK qualified pharmacists wanting to develop clinical skills to deliver 'pharmaceutical care'. The course also provides foundations in health service research and will benefit Pharmacists working in hospital or community practice. You will receive advanced training in the practice of pharmacy, to enable you to deliver optimum pharmaceutical care, and become a safer and more effective practitioner. You'll be taught predominately by pharmacists registered with the General Pharmaceutical Council (GPhC).
Please note the MSc Clinical Pharmacy is not an advanced masters programme and does not result in a qualification allowing graduates to register in the UK as a Pharmacist. The course is primarily aimed at overseas pharmacists with limited existing clinical pharmacy experience. Content covered on the course is comparable to that delivered in the MPharm Pharmacy degree.
What you'll study
The course content includes:
learning in key clinical therapeutic areas including respiratory, cardiac, oncology, inflammatory disease, antimicrobials and mental health
application of laboratory tests and their relevance in identification and monitoring of disease and drug therapy
principles and practice of therapeutic drug monitoring
oral communication and problem-solving communication in clinical settings
concepts in Quality Improvement (QI) and service re-design
reflective practice
application of research methods in health service research
a research project

Go back
Course content
Semester 1
Students are enrolled in classes which introduce the key concepts and skills which are routinely applied in a clinical setting, including pharmaceutical care planning and consultation skills. Students will learn how to undertake critical analysis of empirical research which underpins the development of clinical guidelines.
Semester 2
Classes focus on specific clinical therapeutics with a focus on polypharmacy, as well as Leadership and Team Management, reflective practice and the principles of Health Economics.
Research Project
Students undertake an individual research project investigating a specific clinical topic. Project output will be written in the format of a clinical research paper.
Interpretation of laboratory/routine clinical information in the management of common clinical conditions e.g asthma, cardiology infection etc.
An introduction to clinical pharmacy and therapeutics in the context of single morbidities (cardiac, diabetes, asthma, infection) with a focus on the interpretation and application of routine clinical information. Students also learn how to orally present a clinical case to their peers.
Counselling & communication, therapeutic drug monitoring
This module focuses on the application of pharmacokinetic principles in commonly encountered clinical scenarios. Students complete a 'medicines Information' as part of the assessment for this class.
Evidence Based Medicine & Application of research methods
To understand the importance of clinical research in developing practice and to become familiar with the main types of research methodologies utilised in clinical practice. The class will be underpinned by the theories of Evidence Based Medicine (EBM) and its application.
Pharmacy service delivery, team leadership and professionalism
An introduction to Quality Improvement and service (re) design, with a focus on Reflective Practice and the skills in undertaking this for future career progression, followed by Leadership theory and application in a Health Service environment.
Psycho-social aspects to Pharmacy Practice
To introduce the role of Pharmacy in the disciplines of PharmPublic Health, Health Promotion and substance misuse and gain familiarity with aspects of Health Economics and Quality Assurance in clinical practice. The therapeutic area of Cancer/Oncology is also covered.
Application of Pharmaceutical Care in complex patients
To introduce the concepts of Pharmaceutical care and care planning alongside medicines reconciliation within the context of complex patients with co-morbidities.
Learning & teaching
The course is delivered as workshops and tutorials as small group teaching, with some sessions delivered by senior pharmacists working in NHS Scotland.
Bedside teaching on NHS premises is not available on this course, including opportunities for placements/shadowing of NHS staff.
Assessment
Each element is assessed by a series of assignments based on your clinical evaluations. This includes written reports in the form of medicines information queries, developing pharmaceutical care plans and more traditional exam type assessments that are completed in short answer format based upon clinical scenarios.
Course awards
The Professor Steve Hudson Prize is awarded annually to the best performing student on the course. Professor Hudson was a pioneer in the development of 'clinical pharmacy' and held the Chair of Pharmaceutical Care from 1992 until his death in 2011. He passed away suddenly at the age of 58 and this award is in remembrance of his dedication to the profession and to the teaching of Clinical Pharmacy at the university.
Facilities
The Strathclyde Institute of Pharmacy & Biomedical Sciences (SIPBS) offers an excellent environment for research and teaching. It's located in a new building with several laboratories. All labs are fitted with modern equipment.
International students
We've a thriving international community with students coming here to study from over 140 countries across the world. Find out all you need to know about studying in Glasgow at Strathclyde and hear from students about their experiences.
Visit our international students' section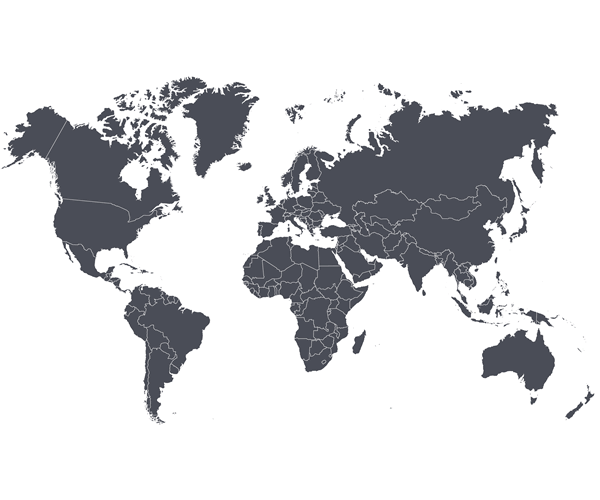 Back to course
Entry requirements
Academic requirements/experience

Minimum second-class (2:2) Honours degree or international equivalent in Pharmacy; plus a minimum of 18 months post-study clinical experience in a patient facing role or environment. A copy of your CV should be provided as proof, detailing work experience and duties.

Applicants who hold an MPharm degree from the UK or Australia or a DPharm from the USA or Canada in the previous 5 years do not require the post-study clinical experience.

English language requirements

You must have an English language minimum score of IELTS 6.5 (with no component below 5.5).

We offer comprehensive English language courses for students whose IELTS scores are below 6.0. Please see English Language Teaching for full details.

As a university, we now accept many more English language tests in addition to IELTS for overseas applicants, for example, TOEFL and PTE Cambridge. View the full list of accepted English language tests here.
Please note that, prior to starting the course, a Letter of Good Conduct is required from the police/authorities in a student's home country.
Back to course
Fees & funding
All fees quoted are for full-time courses and per academic year unless stated otherwise.
Fees may be subject to updates to maintain accuracy. Tuition fees will be notified in your offer letter.
All fees are in £ sterling, unless otherwise stated, and may be subject to revision.
Annual revision of fees
Students on programmes of study of more than one year should be aware that tuition fees are revised annually and may increase in subsequent years of study. Annual increases will generally reflect UK inflation rates and increases to programme delivery costs.
Go back
Scotland

£14,450

England, Wales & Northern Ireland

£14,450

International

£28,950

Available scholarships

Take a look at our scholarships search for funding opportunities.

Additional costs

Course materials

All recommended textbooks are available in the library (and some freely available as online resources). However you may wish to purchase your own copies.

Other costs

There are returnable deposits for entry keycards and lockers (depending on your project location within Strathclyde Institute of Pharmacy & Biomedical Sciences).

International students

If you are an international student, you may have associated visa and immigration costs. Please see student visa guidance for more information.
Glasgow is Scotland's biggest & most cosmopolitan city
Our campus is based right in the very heart of Glasgow. We're in the city centre, next to the Merchant City, both of which are great locations for sightseeing, shopping and socialising alongside your studies.
Life in Glasgow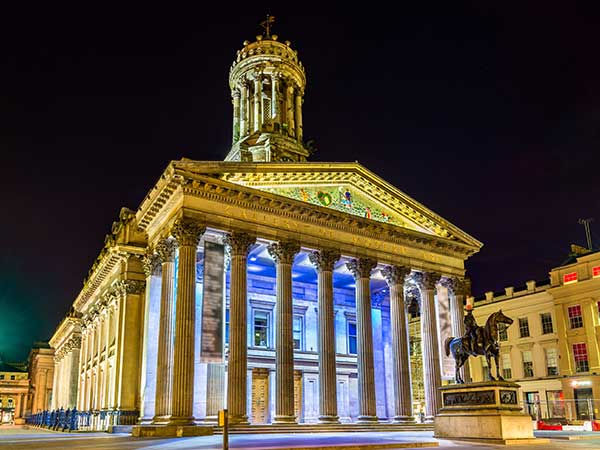 Back to course
Careers
After graduating, you'll be qualified to progress within the pharmacy profession. This course provides the background training for graduates to develop and extend clinical pharmacy services in their own place of work.
The modern pharmacist is no longer restricted to the supply of medicines, instead, a more holistic approach is required to the safe and effective use of medicines. This course will make you a pharmacy professional whose practice is informed, evidence based and patient centred.
Dr Gazala Akram, Course Director
Back to course
Apply
International fee-paying applicants
Twenty-five places are available for international fee-paying applicants on the MSc Clinical Pharmacy each year.
There is high demand for these places and once they have been filled, qualified applicants will be placed on a waiting list to be considered for an offer of admission if any places become available. We recommend applying early in the application cycle.
Please ensure you submit all supporting documentation before submitting your application to avoid a delay in processing your application.
Applicants who receive an offer of admission
To reserve a place on the MSc Clinical Pharmacy, applicants who have been made an offer of admission will be required to:
accept their offer within 21 days.
pay a deposit or provide evidence of a valid scholarship/sponsorship, within 21 days of accepting their offer. The deposit is £5,000 for the majority of students paying international tuition fees.
Have you considered?
We've a range of postgraduate taught and Masters courses similar to this one which may also be of interest.