Applied Economics (MSc)

Michelle Brown, MSc student

Michelle Brown is studying for her MSc in Applied Economics. After completing her undergraduate degree, she knew she wanted to take it further and learn about the different things that weren't taught at undergraduate level.
Hi Michelle. Why did you decide to study our MSc Applied Economics course?
I knew I wanted to continue studying economics. I hoped that in the future I would be able to work in economics and thought the emphasis on the application of economics would be useful as well as interesting.
The classes that most attracted me were 'International Development' and 'Professional Development for Economists'. My honours dissertation was centred around development economics so it was already of interest to me – and I already owned the main text.
The 'Professional Development' class also sounded like it would be interesting but practical. Hearing about different aspects of economics in the workplace as well as the chance to meet and talk to the speakers really appealed to me.
So what do you think about the course so far?
So far the course has been great! I love the diversity of the backgrounds of the students - there's always another perspective on a topic.
The lecturers are all friendly and approachable which is always good. You can also tell that they love what they're teaching, they're passionate about the subject.
The course covers a wide range of subjects and you can also choose elective classes from outside the Department of Economics. This means there's a large range of content. Even within a single class the content is diverse - 'International Development', for example, covers everything from education to fertility. We talked about how a TV show can influence the size of a family, and how treatment for worms can improve education.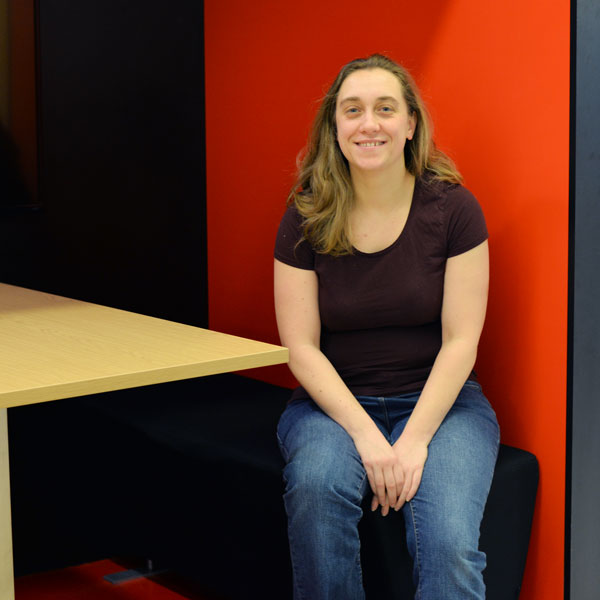 One of the things I like most about the course is that I'm not just learning economics; I'm developing skills that I will hopefully one day use in my career. Skills such as how to pick out the important information from an article, communication, data analysis and teamworking.
-Michelle
The list could go on forever, this really is a practical course and I like that I can see how it will help me in the future.
What are you looking forward to over the rest of your studies?
I'm looking forward to the new classes this semester and continuing a few that run over the whole year.
Mostly, I'm looking forward to deciding on a topic for my summer project. I'm looking forward to planning it and being able to work on it over the summer. For my honours dissertation I found it difficult finding time to work on it in between classes and other assignments/exams. I like that this time it can be my priority and there will be less distractions.
How will the MSc help prepare you for the working world?
When I applied for the course I knew I'd like a career in economics, particularly in the civil service. I felt that the applied nature of the course, the class on public economics and the professional development would all be really useful for that.
I've recently been offered a position on the Civil Service Fast Stream and will be working for the Government Economic Service after I finish. I feel that this course helped me achieve this - it built on what I'd previously learned but it's the application and the additional professional skills that I gained I feel really helped.
What would you say to anyone considering studying this course?
I'd definitely recommend the course overall - it's excellent.
If I were to recommend a single class it would be 'International Development'. It was really fascinating and the lecturers clearly love the subject. Their passion comes through when teaching and that makes the class really engaging. I actually wish it was a two-semester class and I could continue it!