Key facts
Start date: September

Accreditation: triple-accredited business school AACSB, EQUIS & AMBA

Study mode and duration: 12 months full-time; 24-36 months part-time; flexible study options available
Study with us
gain skills in data analysis and economic modelling
learn to apply economic techniques to real-world problems in business and policy
develop ability to interpret and understand key economic and financial statistics and information
Back to course
Why this course?
The MSc Applied Economics focuses on developing your technical and analytical skills alongside your practical experience of how these skills are used to solve real-world economic problems and inform decision-making in a variety of environments. This unique feature sets it apart from other degrees in economics.
You'll gain knowledge and an understanding of the core principles of economic analysis, and the experience in how to apply them.
You'll acquire skills in economics, data analysis and modelling techniques, as well as key transferable skills in leadership, project management, problem-solving, communication and negotiating that, are sought after by employers.
The programme has been designed in consultation with key employers of our graduates, as well as the business, consulting and policy communities for the aspiring professional economist. This means that what you learn on the course is exactly what employers look for when recruiting new economists.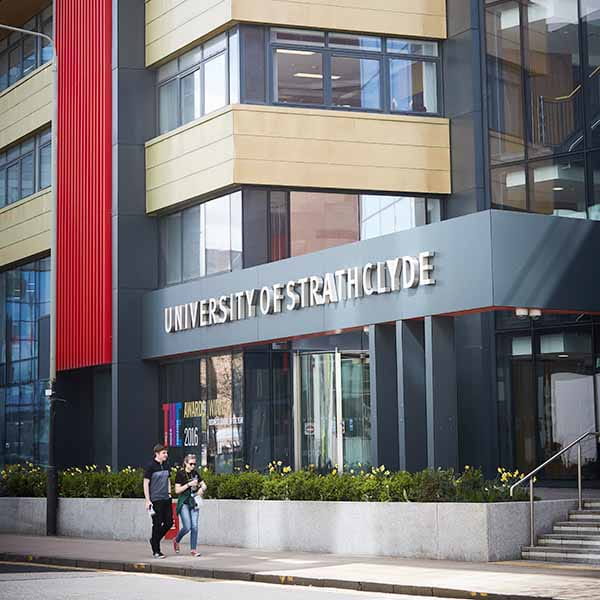 What you'll study
Core classes will give you a solid grounding in the core concepts and techniques of an applied economist. Elective classes will give you experience in applying these skills to hot-topics of the day.
The programme will provide you with
a comprehensive understanding of key economics concepts and theories
core skills in economic modelling and data analysis which can be used to inform decision-making
understanding of, and the ability to use, techniques of economic appraisal in a variety of contexts
experience in the application of economic analysis to day-to-day activities of public and private sector organisations.
Summer Project
Your summer project topic can be chosen from any of the areas/issues covered on the programme. This is your opportunity to develop a substantive piece of applied work on a topic that is of particular interest to you, with supervision provided by an appropriate member of staff. It's also a key opportunity to put into practice what you have learned during your MSc studies.
Each year, we offer a number of opportunities for students to undertake their summer project building on existing research activities and connections between departmental staff and external organisations, which would give you experience of engaging with users outside of academia. We're also able to supervise those part-time or full-time students who are sponsored by their employer, and wish to work on a topic of interest to both them and their employer.
Guest Lectures
The course will regularly bring speakers from industry, research and policy areas to share their insights as part of core classes. Recent speakers have come from organisations including Competition and Markets Authority, OFGEM, Foreign and Commonwealth Office, Department of Work and Pensions and Scottish Renewables.
Flexible study options
You can take modules towards a qualification which suits your career aspirations and is convenient to your life. There are four ways to study our Applied Economics course:
full-time study over 12 months
part-time study over 24 to 36 months – core modules run on one day a week for each term of study, so can fit around your family, work or other commitments
taking classes towards either a Postgraduate Diploma (PgDip) or Postgraduate Certificate (PgCert) qualification in Applied Economics
'modular' basis – taking modules on a class-by-class basis
part-time online distance learning over 24 months – see Applied Economics (online)
Triple-accredited business school
Fraser of Allander Institute
The Department of Economics is the home of the Fraser of Allander Institute, a leading independent economic research institute. Besides teaching several classes, the institute offers scholarships for students taking the full-time MSc Applied Economics and offers opportunities for work placements each year.
Through our link with the institute, you'll have a unique opportunity to engage with staff working at the cutting edge of applied economics research, industry engagement and policymaking. Recent students have also had the opportunity to publish articles on the Fraser of Allander Institute's blog and contribute to its podcasts.
The practitioner seminar series within our Professional Development for Economists class provides you with opportunities to learn from senior figures in business, consultancy and government about the key economic issues of the day and their own journey to the top of their chosen career. Many of the speakers are our own graduates.
Course video
Find out about studying Applied Economics at Strathclyde:
Analysis of Economic Data
You'll learn about the skills in data analysis that make up an essential part of the work of an applied economist. This will include carefully chosen applications of methods and techniques that permit insightful analysis of data, the specification and testing of hypotheses, and estimation techniques.
The class is taught via lectures and hands-on lab sessions, ensuring that you gain experience in both undertaking the analysis of economic data and in interpreting results.
20 credits
Economic Appraisal and Modelling
Economic appraisal and modelling lie at the heart of what most economists in business, consulting and government do on a day-to-day basis. You'll examine the key principles and techniques of economic appraisal and learn – through your own applications - how these are used in private and/or social analysis. Techniques covered will include cost-benefit analysis, cost-effectiveness analysis and multi-criteria analysis. The economic modelling component will provide you with insights into how models designed to describe the operation of any economy can be used to help inform decision making. You'll drawing on the practical modelling expertise gained within the Fraser of Allander Institute which has – for over forty years – developed an international reputation in the development and use of economic modelling for analysing policy-relevant issues.
20 credits
Fundamentals of Macroeconomics
You'll learn about key macroeconomic variables and how changes in GDP, unemployment and inflation can impact on day-to-day policy and business decisions. You'll also study objectives and challenges in the design of macroeconomic policies by central banks and government's finance departments and gain an understanding of how policies impact on the macroeconomic environment.
10 credits
Fundamentals of Microeconomics
This class will introduce you to some key concepts and principles of economics, focusing particularly on consumer theory and the theory of the firm. You'll be shown how these concepts and theories are applied to the analysis of a range of contemporary real world issues.
10 credits
International Macroeconomics
This course will enable you to understand global trends and to study the key drivers of international economics, including how exchange rates move; what determines flows of international investment; and why some countries grow more quickly than others. With the global economy becoming ever more integrated, understanding of these issues is important for the applied Economist working within business, consulting and policy.
10 credits
Professional Development for Economists
This class is a truly distinctive feature of our MSc, combining a practitioner seminar series with site visits and skills development sessions. You'll learn about topical issues in economics from invited speakers who are working as Economists in business, consultancy or policy roles as well as developing core transferable skills that extend the applied Economist's toolkit. These skills include writing accessible briefing notes, presenting data, team working, planning and delivering on consultancy projects, leadership skills and gaining experience in presenting findings. This class is complementary to the other classes and is fundamental to developing the skills that are sought after by employers.
20 credits
Topics in Public Economics
This class builds on the knowledge acquired in Foundations of Business Economics to explore the role of government and public policy in the economy. You'll learn about why governments often intervene in the economy when markets do not operate as planned, and gain an understanding of the trade-offs faced when intervening. You'll also learn about how public utilities operate and why and how they are regulated.
10 credits
Your summer project makes up 40 of the 180 credits required to receive your MSc award. While we expect that all learning throughout the degree will be helpful for the Summer Project, you can choose your topic from any area/issue in the field of Economics.
Every student will be supervised by an appropriate member of staff with expertise in the research area. This is your opportunity to develop a substantive piece of applied work on a topic that is of particular interest to you under the guidance of a supervisor.
In addition to providing a key opportunity to put into practice what you have learned during your MSc studies, this project will provide useful experience for your future careers. We're also able to supervise students who are sponsored by their employer and wish to work on a topic of interest to both them and their employer.
40 credits
You'll have the opportunity to choose four classes from the following list. You'll also have the option to take up to two elective classes from a wide range offered across Strathclyde Business School and across the wider University.
Economics of Inequality and Inclusive Growth
Understanding what drives inequalities in economic outcomes is a key aspect of modern economic thinking. Many of the drivers of such inequalities are cross-cutting, covering a range of economic issues from changes in economic policy through to the overall macroeconomic environment and the changing nature of our modern labour market. This class is designed to:
raise the awareness of the different roles for economic analysis in the formulation of effective policies aimed at tackling inequality and reducing poverty, and
develop policy-relevant understanding of current issues inclusive growth enabling students to effectively contribute as an applied economist
10 credits
In this class you'll explore key economic issues at the heart of topical energy questions – building on the University's outstanding reputation as a centre of excellence in energy technology and policy. The class covers the objectives of energy policy; private and social perspectives on energy supply and demand; the special case of regulation of energy markets; the use of economic models in energy analysis; the economics of oil and gas activity and links between energy use and the energy sector and an economy.
10 credits
A growing, and increasingly important, part of the work of many applied Economists includes the economic analysis of environmental issues. Additionally, many professionals working in the fields of energy, the natural environment, or business more generally will find that their careers require some working knowledge of economic approaches to environmental problems. The main objective of this class is to provide a thorough grounding in the economics of the environment, with a particular focus on environmental protection in an international policy context, such as climate change the loss of biological diversity.
10 credits
In this class you will study decision making in strategic scenarios where the outcome of a decision depends not only on your decision but also the decisions made by others. This is a key class for those considering careers in industry where competition is crucial and effective market strategies are vital to the success of the business. You will learn how to make effective decisions in such environments and to gain an advantage over your competitors.
International Development
This class will introduce policy relevant issues and knowledge in the economics of development. Lectures will combine insights from theoretical economic models with policy-relevant empirical evidence on in low-income countries. Moreover, through the thorough analysis of empirical research, the class will assist students in developing skills required to make an effective contribution working as an applied economist.
10 credits
Regional Policy Development
This class will give students an understanding of regional policy issues from an academic and practitioner perspective. It's designed to give students awareness of technical and practical issues in regional policy development in Europe and to develop the skills required to work in the development, implementation and evaluation of regional policies.
10 credits
This class provides you with an introduction to health economic policy, a key area for their potential future careers. The purpose of this course is to develop your ability to use economic concepts and theories to analyse existing issues in the health care market and to inform decision making and policy development. The class will provide you with an overview of policy issues from both an academic and practitioner perspective. The class will also focus both on technical skills that are needed to do research in the area of health economics, as well as on policy implications and discussions. Due to its focus on policy evaluation, the course will provide a supporting function for you to proceed to the Summer Project study.
10 credits
Strathclyde Business School
Strathclyde Business School was founded in 1948 and is a pioneering, internationally renowned academic organisation with a reputation for research excellence.
One of four faculties forming the University of Strathclyde, SBS is a triple-accredited business school (AACSB, EQUIS and AMBA) and was the first business school in Scotland to achieve this accolade in 2004. The Business School is home to seven subject departments and a number of specialist centres, all of which collaborate to provide a dynamic, fully-rounded and varied programme of specialist and cross-disciplinary courses.
Strathclyde Business Network
As a postgraduate student at Strathclyde Business School, you may choose to join the Strathclyde Business Network, a student-led initiative that facilitates interaction with business and industry leaders.
The Network aims to foster knowledge sharing, facilitate discussion and enable networking opportunities with the very best business professional in industry. Every year the Network organises Glasgow Business Summit, which is the first-ever student-led business conference in Scotland and brings together students with leading businesses from across the UK.
Learning & teaching
Core and elective classes will be taught across two semesters running from September to December and January to March. Classes will be taught through a combination of lectures, tutorials, group and individual projects, labs, workshops and visits. Summer projects are undertaken during the summer months and submitted in August.
Assessment
Every class will either have a class test or assignment during semesters 1 and 2. Exams will take place at the end of each semester in December and April/May.
Chat to a student ambassador
Want to know more about what it's like to be a Strathclyde Business School student at the University of Strathclyde? A selection of our current students are here to help!
Our Unibuddy ambassadors can answer all the questions you may have about their course experiences and studying at Strathclyde, along with offering insight into life in Glasgow and Scotland.
Chat now!
What our students think
Pre-Masters preparation course
The Pre-Masters Programme is a preparation course held at the University of Strathclyde International Study Centre, for international students (non EU/UK) who do not meet the academic entry requirements for a Masters degree at University of Strathclyde. The Pre-Masters programme provides progression to a number of degree options.
Upon successful completion, you'll be able to progress to this degree course at the University of Strathclyde.
Back to course
Fees & funding
All fees quoted are for full-time courses and per academic year unless stated otherwise.
Fees may be subject to updates to maintain accuracy. Tuition fees will be notified in your offer letter.
All fees are in £ sterling, unless otherwise stated, and may be subject to revision.
Annual revision of fees
Students on programmes of study of more than one year should be aware that tuition fees are revised annually and may increase in subsequent years of study. Annual increases will generally reflect UK inflation rates and increases to programme delivery costs.
Go back
Scotland

£12,250

England, Wales & Northern Ireland

£12,250

International

£21,900

Additional costs

Course materials

Class materials comprise textbooks and course handbooks. All the compulsory handbooks are available to students free on MyPlace, our Virtual Learning Environment. Some classes may have a recommended core textbook which you may wish to purchase but copies will be available in the library.

Placements & field trips

Expenses related to field trips will be covered by the department i.e. transport and entry to sites. Students will be required to cover any travel costs associated with their summer project.

International students

International students may have associated visa and immigration costs. Please see student visa guidance for more information.

Other costs

Graduation gown hire.

Available scholarships

Take a look at our scholarships search for funding opportunities.
How can I fund my course?
Go back
Scottish postgraduate students
Scottish postgraduate students may be able to apply for support from the Student Awards Agency Scotland (SAAS). The support is in the form of a tuition fee loan and for eligible students, a living cost loan. Find out more about the support and how to apply.
Don't forget to check our scholarship search for more help with fees and funding.
International students
We've a thriving international community with students coming here to study from over 140 countries across the world. Find out all you need to know about studying in Glasgow at Strathclyde and hear from students about their experiences.
Visit our international students' section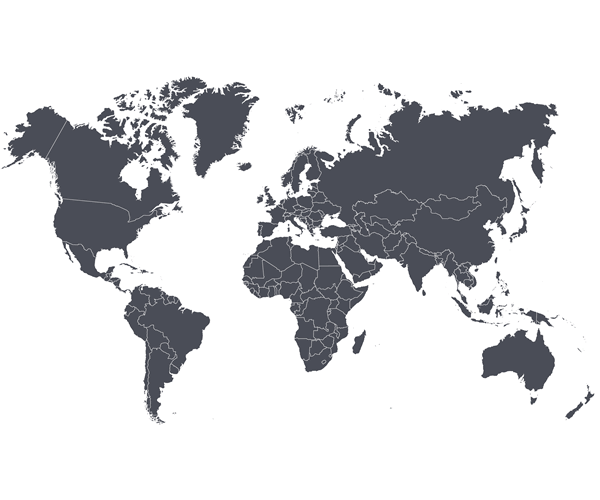 Back to course
Careers
Many of our graduates have gone on to senior positions in business, in consultancy and within government, while some have progressed to PhD level study and careers in academia.
The range of topics and subject areas is great, it allows you to find out what really interests you and what you might want to pursue in the future. The focus on data, as well as appraisal and modelling techniques prepares you well for working in economics.
Catriona Reilly, current student
Recent graduates
Recent examples include former students working in the following areas:
global economics and financial consulting firms including Analysys Mason in Edinburgh, Ernst and Young and DeVere Group in London and Function Capita in Shanghai, China
financial advisor/analyst roles within Investment and Asset Management companies including JP Morgan and KPMG and Franklin Templeton Investments in Edinburgh, Dune Real Estate Partners in New York and Fraser Spy Financial Services Ltd in Glasgow
banks including Clydesdale Bank in Glasgow, China Merchants Bank and Dongguan Rural Commercial Bank, both in Guandong, China and Pareto Bank in Oslo
international organisations such as the Organisation of Economic Cooperation and Development in Paris
economic development agencies including the Scottish Council for Development and Industry
the UK Government Economics Service, within the Office of National Statistics, the National Audit Office and the Scottish Government
economic policy roles within the governments of Nigeria, Rwanda and South Sudan and the Central Bank of the Seychelles
public and industry bodies such as OFGEM, the Competition and Markets Authority, Scottish Fiscal Commission, Scottish Renewables and the Water Industry Commission for Scotland
Glasgow is Scotland's biggest & most cosmopolitan city
Our campus is based right in the very heart of Glasgow. We're in the city centre, next to the Merchant City, both of which are great locations for sightseeing, shopping and socialising alongside your studies.
Life in Glasgow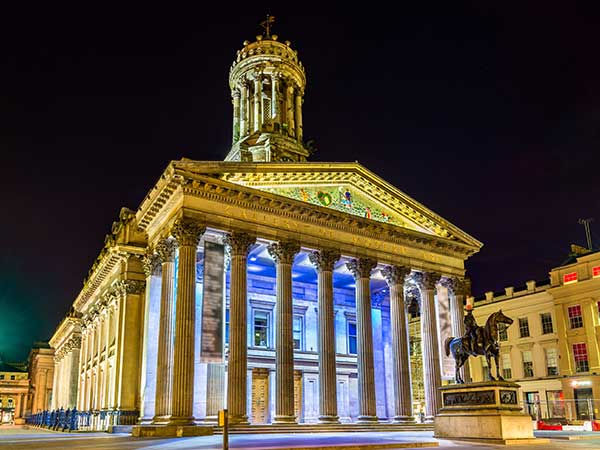 Back to course
Applied Economics (flexible)
Applied Economics (flexible)
Have you considered?
We've a range of postgraduate taught and Masters courses similar to Applied Economics, which may also be of interest.