MSc Finance (January)

Dare Adesanya
After graduating with a BSc in Engineering, from his home country in Nigeria, Dare began a career within a financial services firm. What started as a technical role then progressed into a management training programme. After gaining experience with accelerating the efficiency of operations, managing customer accounts, supervising and controlling branch cash operations, Dare's interest in finance intensified and led him to pursue the MSc Finance at Strathclyde.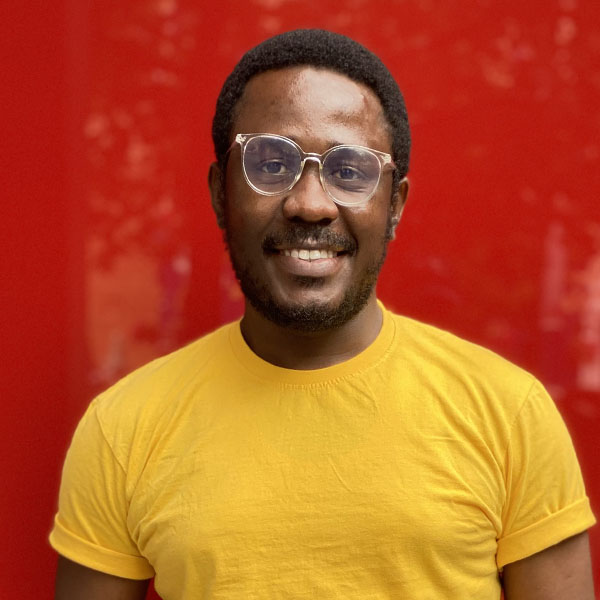 I chose Strathclyde Business School as my study destination because the university is a leading international university that makes a positive difference to the lives of its students, society, and the world.
What made you take the MSc Finance at Strathclyde?
My first interest in finance started when I joined the management training programme of a financial service firm in Nigeria. I was particularly interested when my teacher mentioned that financial intermediation is "channelling funds from a place of surplus to a place of the deficit". Why, you may ask? I have always thought about how business could thrive in Nigeria because funding has always been an issue. I decided then and there that this is what I wanted to do as it fits my long-term goals. Ever since, it has been a journey of learning and discovery.
I chose Strathclyde Business School as my study destination because the university is a leading international university that makes a positive difference to the lives of its students, society, and the world. They offer a competitive international standard that allows the access to interact with various cultures and business perspectives.
What has been your experience of the classes?
The programme is challenging, yet interesting. The different course modules are designed to equip students with industry skills. The teaching materials for the classes are provided before the start of lectures to help students prepare. Quantitative Methods for Finance is one of my favourite classes because I learned the data analysis skills that were pivotal for the rest of my MSc learning and career. I learned about the finance industry and international markets. Juliane Thamm was engaging by relating the course content with experiences in our home country. Portfolio Management and Derivatives are some of the challenging subjects for me, however, I am grateful to Professor Dimitris Andriosopoulos, Dr Daniel Broby, and the tutors as they were always on hand to provide support and feedback on my progress. One last thing I liked about the structure of the course was the practical use of Bloomberg and the introduction of the Volcube training and Amplify Trading Bootcamp. These platforms and training have been essential to my learning as they gave me an insight into industry skills.
My classmates were so supportive as we organized group sessions to deliberate on issues of interest in finance. I recommend that anyone interested in finance should enrol for this programme as there is a huge range of resources and support to aid learning and development.
What has been your experience of the virtual/online learning environment and support offered by the University?
Honestly, it took a deliberate effort to learn virtually. Kudos to the academic and administrative team as they provided us with adequate learning materials and prompt information regarding the programme. Students can reach out to the lecturers, tutors, and administrative staff and they are ready to help. Learning with my colleagues was a bit difficult but as I said, it took a deliberate effort. I engage with them through WhatsApp, Zoom to bridge that absence of classroom. The department also involved us in group assignments which made interaction better.
How does the course fit into your longer aspirations for study/career in the future?
I have always wanted to help businesses grow through the provision of capital. To achieve this, my Bachelor's degree was not sufficient. Undertaking a finance degree at a university with the reputation of the University of Strathclyde is a stepping stone to steer my career in the right direction. I have been able to obtain relevant skills in asset management, investment bank sales, trading, technical analysis, data analysis, financial analysis, and reporting that will help me assess business needs and provide sound financial advice to help businesses grow.
The University of Strathclyde is the place of useful learning. The classes and course content are tailored to be industry-specific to students. Take note of the Derivatives, Portfolio Management, and Quantitative classes as they provide essential skills that you will always be grateful to have as you progress in your career.
What is it like to be a student at Strathclyde and in the city of Glasgow?
The phrase "People Make Glasgow" is not a cliché. The people are heart-warming and have a unique sense of humour. I enjoy listening to locals speak with the Glaswegian accent because it is unique, and you will want to speak like them which makes you feel comfortable. Strathclyde is at the heart of the city centre with bright lights, cafes, restaurants, parks, and museums that will thrill every student. Look out for George Square and make sure you take pictures there. While the break-neck pace of the university can be overwhelming, I will advise students to explore the city, interact with locals and embrace all useful learning from different cultures.
What advice would you give to prospective students?
My advice, you are making the right choice to study at the University of Strathclyde. The course content is rich and there is a huge range of resources and support for students. No doubt, it is challenging but it is worth the experience as you will have the opportunity to expand your limits. Glasgow is a vibrant city and there are tons of activities that will help develop learning and cultural integration. Most importantly, enjoy the Strathlife!