Key facts
Start date: September

Accreditation: classes within the programme are accredited by the Higher Education Academy to lead to professional recognition at Associate Fellow of the HEA (AFHEA)

Application deadline: applications are accepted throughout the year on a rolling basis

Study mode and duration: part-time, blended learning (combination of face-to-face and online learning with some independent study)
Study with us
a flexible, academic development degree
ideal for university teaching staff, academics or any member of staff looking to enhance their understanding and skills relating to learning and teaching in higher education
Back to course
Why this course?
The Postgraduate Certificate in Learning and Teaching in Higher Education is a flexible, academic development degree which normally takes one to two years' part-time study.
The course examines factors influencing teaching, learning and assessment in higher education and offers a range of intellectual and practical methods to inform, explore, and develop learning and teaching across the disciplines.
You'll be encouraged to draw from your own area or discipline and to explore contemporary issues relating to learning and teaching in these areas throughout the course.
All courses are delivered in our in-house teaching facilities. We use a number of technologies to enhance provision.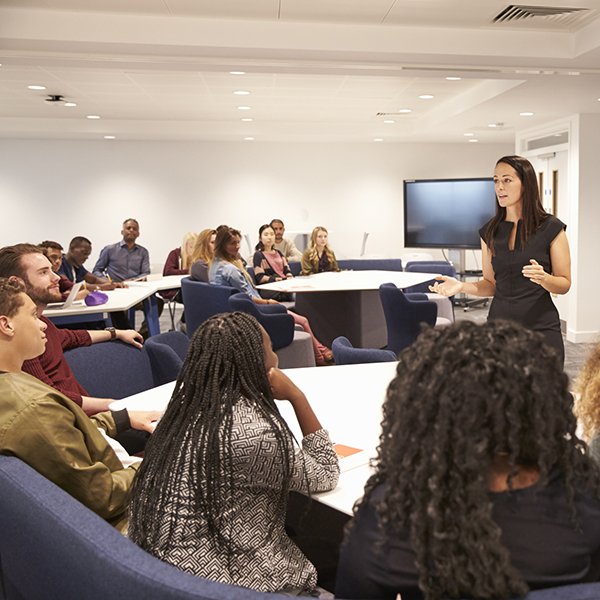 Go back
Course content
Registration: applicants can register to attend classes upon acceptance into the programme.
To obtain a Postgraduate Certificate (PgCert) you must complete three classes – the core class, one recommended class any other class from the recommended or optional list.
Teaching Learning and Assessment within the Disciplines
This class provides an opportunity for participants to consider disciplinary perspectives on the main theories of how students learn, and by reflecting on this to consider what this might mean for their teaching practice. Participants will have an opportunity to practice and experience a number of teaching styles and methods, including google hangout, blended learning, peer observations etc. Finally, participants will be supported in considering how to design effective methods of assessment through taking an 'Assessment for Learning' perspective.
This module combines theoretical perspectives on academic writing with practical activities that should increase the participants' own writing output. There is a strong emphasis on contextualising writing in participants' academic disciplines, while recognising current trends towards interdisciplinary and multidisciplinary requirements for writing. Participants will be encouraged to choose a focus for this module: either their own academic writing or their use of writing activities in teaching at undergraduate or postgraduate level.
This module involves the evaluation of current course designs and the creation and development of new course designs which promote improved teaching, learning and assessment. The module will provide participants with the skills and knowledge required to engage in course (re)design, exploring the pedagogical theories behind, and practical construction of, enhanced student learning experiences.
Management and Leadership in Higher Education
This module combines theoretical perspectives and practical activities to explore the concepts and practices behind effective management and leadership in the Higher Education context.
Supervising Postgraduate Research (Online)
This module aims to provide participants with the necessary information and reflective activities to allow them to continue to develop appropriate attitudes and aptitudes for effective research supervision in HE.
Enterprise, Commercialisation and Intellectual Property
This class represents a core element of the knowledge exchange experience and is a core experience demanded of professionals engaged within the area.
Understanding and Exploring Knowledge Exchange
This class provides the core learning experience for the Knowledge Exchange pathway of the SPARK programme and is also mandatory in the Academic Practice path. The class is an elective learning opportunity for participants on both the Learning and Teaching in Higher Education and Researcher Development pathways.

The aim of this class is to understand the development of knowledge exchange and how this understood (including how this is influenced by disciplinary conceptions, the innovation ecosystem, and external influencers) as well as to explore the value of, and drivers for, excellence in knowledge exchange practice.
Building a Successful Research Career
Building a Successful Research Career is run by OSDU (the Organisational & Staff Development Unit). It is designed for existing and aspiring research staff, particularly those in the early part of their career. This module provides an opportunity for research staff to fulfil these aspirations. It provides a structured but flexible framework for researchers Continuing Professional Development (CPD).
Research Bidding and Design
This class provides a unique opportunity for staff with no, or little, experience of research bidding and design to develop an understanding of the funding landscape, design initial questions and develop a small funding proposal appropriate to their career stage.
Teaching and Learning Online (TALON Part 2)
TALON part 2 includes a summative assessment to evaluate the online course activities that you develop in TALON Part 1. The aim of the module is to allow participants to experience being an online student while at the same time exploring the implications and opportunities of teaching and learning online.
Learning & teaching
All classes are taught using experiential and reflective techniques to ensure learning outcomes are applicable, useful and based in authentic activity. Classes are flexible, allowing you to make choices based on your personal interests.
Classes involve a face-to-face element comprising roughly 16 hours, in addition to blended learning elements and individual study. Online elements are conducted through Myplace, the University's online learning environment. The fully online version of the course is in development.
Guest lectures
Individual classes make use of a selection of guest lecturers who can provide training on specialist topics.
Assessment
Assessment types differ from class-to-class and align constructively with teaching and learning aims. Essays, presentations, individual projects and other methods are commonly used.
Back to course
Entry requirements
| | |
| --- | --- |
| Academic requirements | An Honours degree or an equivalent qualification. |
Back to course
Fees & funding
Fees may be subject to updates to maintain accuracy. Tuition fees will be notified in your offer letter.
All fees are in £ sterling, unless otherwise stated, and may be subject to revision.
Annual revision of fees
Students on programmes of study of more than one year should be aware that tuition fees are revised annually and may increase in subsequent years of study. Annual increases will generally reflect UK inflation rates and increases to programme delivery costs.
Go back
University of Strathclyde applicants

Staff with contracts totalling 12 months or longer: free of charge
Staff employed for less than 12 months at Strathclyde: £861 per 20 credit module

External applicants

Bespoke training can be designed for external clients on request for an additional fee. Please contact SPARK@strath.ac.uk.
Back to course
Careers
All SPARK classes are designed and delivered to help students enhance their current and future practice, providing opportunities for both career and personal development.
Glasgow is Scotland's biggest & most cosmopolitan city
Our campus is based right in the very heart of Glasgow. We're in the city centre, next to the Merchant City, both of which are great locations for sightseeing, shopping and socialising alongside your studies.
Life in Glasgow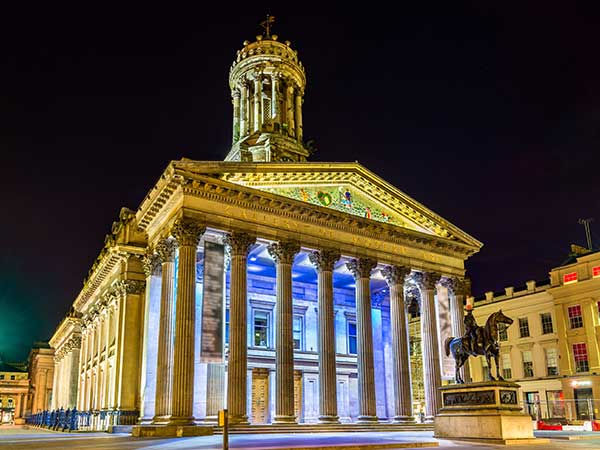 Back to course
Apply
Learning and Teaching in Higher Education
Learning and Teaching in Higher Education
Have you considered?
We've a range of courses similar to this one which may also be of interest.