Key facts
Start date: August

Study mode and duration: Full-time: 36 weeks including 18 weeks of placement experience
Part-time: two years including 18 weeks of full-time placement experience

Ranked: 3rd in UK for Education (The Sunday Times Good University Guide 2021) / 5th in the UK for Education (The Complete University Guide 2022)
Study with us
training to become a teacher of Gaelic gives you the opportunity to share your passion for the subject
learn from on-campus classes and 18 weeks of placements in schools
become qualified to teach in locations worldwide
opportunity to achieve 120 Masters-level credits
funded places available (Scottish and EU students only)
Back to course
Why this course?
Studying on the PGDE (Secondary) Gaelic course is a rewarding and absorbing experience. As a teacher of Gaelic, you'll be responsible for educating and engaging the next generation as they develop their skills and fluency in Gaelic. Successful completion of this course will qualify students to enter into the Gaelic teaching profession, where there is currently a shortage of skilled teachers.
Worldwide qualification
This course is a professional training course which qualifies you to teach secondary education. The qualification is recognised throughout the world and is regulated by:
the General Teaching Council for Scotland (GTCS)
the Scottish Government
Why study for a PGDE?
Hear from students about why they love studying for a PGDE in Secondary Education.

What you'll learn
This course will equip you with the theoretical knowledge and practical skills you require. The PGDE is modular in structure and students will study three modules across the year:
Education Studies; Professional Values
Professional Learning Through Enquiry
Professional Skills

Curriculum and Pedagogy
Professional Practice
PGDE operates a model whereby students attend classes on campus followed by blocks of continued learning on placement. The modules run in parallel and learning and practice is cumulative.
On-campus time is used to familiarise you with the curriculum, allow you to collaborate with students and begin to plan lessons and develop materials. Students will have the opportunity to teach mini-lessons and explore innovative and motivating ways of engaging children and young people.
Placement
You'll spend 18 weeks of the course on placement in a school within Scotland. You'll be continually assessed while there to show you meet the requirements for the Standards for Provisional Registration.
You must attend your placement school throughout the full working day. You must also attend school on staff in-service days unless told otherwise by your school.
Placement is your chance to put what you're learning into practice. You'll explore your own teaching style, learn new techniques and develop relationships with your pupils.
You must keep a portfolio of progress while on placement. This placement file will form part of the evidence of your meeting the Standards for Provisional Registration and prepares you for career-long professional learning.
Future employment
The Teacher Induction Scheme is a scheme whereby eligible applicants are guaranteed a job for a year in a Scottish school. Most PGDE students will be eligible and eligibility is ascertained on a case-by-case basis. Students who successfully complete probation are eligible for full registration status.
Work anywhere in Scotland
As a newly qualified teacher, you can receive an additional financial enhancement in the region of £8,000 under the Preference Waiver Scheme. This is a scheme whereby applicants must agree to work anywhere in Scotland during the induction scheme.
Go back
Course content
As part of the course, you'll have the opportunity to submit two of your assignments at Masters level. If you do this, you'll be almost halfway towards a Masters in Education qualification. If you go on to do the Masters in Education, all you'll have to do is complete two masters level classes, a research class, and a dissertation. You can do this on campus or by distance learning.
Education Studies; Professional Values
In this module, you'll explore the theoretical underpinnings of education. You'll be encouraged to engage with issues of the nature and the purpose of education, social justice and equality, and practice and policy in relation to ethical and political ideas. Throughout this module, we aim to disrupt and expand your thinking about education. You'll be asked to reflect on your values and beliefs in relation to a range of educational questions and issues and you will be presented with questions designed to challenge and refine your current thinking.
The module will give you opportunities to consider how theoretical underpinnings relate to the classroom; how your developing understanding translates into the education context; and how your own values and beliefs interact with your developing professional identity. Human Rights and Learning for Sustainability together form the basic architecture of this module.
Professional Learning Through Enquiry
This module aims to develop students as enquiring self-reflective practitioners who are able to work collaboratively to develop skills, knowledge and expertise in an area of professional practice. Students will be supported to develop as autonomous, transformative leaders of change. Across the globe there is a growing call for education systems to be responsive to the increasingly dynamic, complex and fast-changing nature of society. Through this module, students will develop the skills and expertise necessary to respond to the changing circumstances of the learning communities they encounter.
Professional Skills
Curriculum and Pedagogy
Professional Practice
Taught both on campus and in schools, this module will enable you to become an effective teacher through learning pedagogical theory, observing experienced teachers and applying your knowledge and understanding in the practical context.
Masters Credits
You have the opportunity to achieve up to 120 credits at Masters level which can be used towards further study following the course. This is fully supported by additional input during the programme.
Interested in postgraduate study?
At the Faculty of Humanities and Social Sciences, our friendly and knowledgeable team will be available to provide you with all the information you need to kick-start your postgraduate journey at the University of Strathclyde. Register for upcoming events below: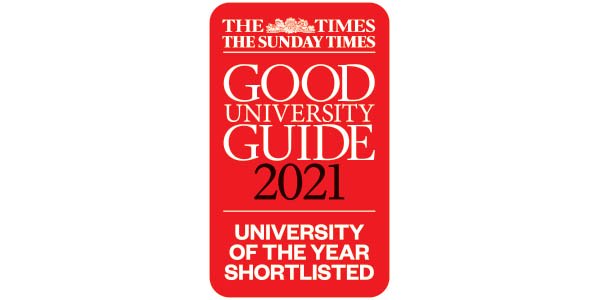 The Times / The Sunday Times Good University Guide 2021. University of the Year shortlisted.
Learning & teaching
The course encourages an active and participative style of learning in order to meet your professional needs, and to promote a commitment to continuing professional development.
Timetable
The hours for this course are 9am to 5pm. You're expected to be working on course-related activity during those hours.
Assessment
To be awarded the PGDE you must pass all course modules.
Course work
Each class includes course work that involves group or independent study on specified tasks. This may involve presentations and written reports.
Although these are not assessed formally they're essential learning experiences and are course requirements.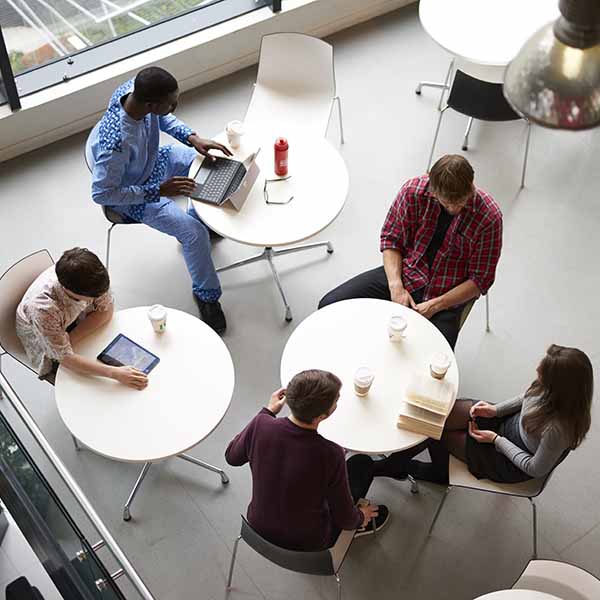 Back to course
Degree requirements

An ordinary degree, or international equivalent.

Degree must include:

contain at least 80 SCQF credits in Gaelic or Celtic (specialising in Scottish Gaelic)

You must be fluent in spoken Gaelic, this is assessed at interview.

Maths & English

Higher (SCQF Level 6) English Grade C or above.
National 5 (SCQF Level 5) Mathematics Grade C or above.

Maths and English qualifications can be in progress at the time of application.

Acceptable alternative Maths and English qualifications are listed on our PGDE FAQs page.

Experience

evidence that you have experience of working with children in a secondary school or related setting
an understanding of modern secondary education
an ability to relate to people

Relevant experience should be noted in your personal statement.

At present, it's difficult for all potential student teachers to access schools to gain experience in support of their application for programmes of Initial Teacher Education. Where possible, opportunities should be sought to gain experience in contexts which involve working with children and/or young people.

English language requirements

You're required to have a suitable minimum level of competency in the English language if your first language is not English or if you haven't been educated wholly or mainly in the medium of English.

For postgraduate studies, the University of Strathclyde requires a minimum overall score of IELTS 6.5 (no individual test score below 5.5) or equivalent. Tests are valid for two years.

Pre-sessional courses in English are available.

If you're a national of an English speaking country recognised by UK Visa and Immigrations (please check most up-to-date list on the Home Office website) or you've successfully completed an academic qualification (at least equivalent to a UK bachelor's degree) in any of these countries, then you don't need to present any additional evidence.

If you're from a country not recognised as an English speaking country by the United Kingdom Visa and Immigrations (UKVI), please get in touch before making your application.

Please note that IELTS is not equivalent to a Higher (SCQF Level 6) English qualification. These are two separate requirements. In order to meet the PGDE entry requirements you'll be required to have both or equivalent.

PVG and overseas police check requirements

All applicants who have been offered a place on the PGDE course will be required to complete an application to Join PVG Scheme or an application for Existing PVG Scheme Member through Strathclyde University prior to starting the course. Students will be required to pay between £18 to £59 depending on the related work they apply to.

If applicable, applicants who have been given an offer will also be required to obtain the relevant oversea(s) certificate(s) of good conduct.
Pre-Masters preparation course
The Pre-Masters Programme is a preparation course held at the University of Strathclyde International Study Centre, for international students (non EU/UK) who do not meet the academic entry requirements for a Masters degree at University of Strathclyde. The Pre-Masters programme provides progression to a number of degree options.
Upon successful completion, you'll be able to progress to this degree course at the University of Strathclyde.
International students
We've a thriving international community with students coming here to study from over 100 countries across the world. Find out all you need to know about studying in Glasgow at Strathclyde and hear from students about their experiences.
Visit our international students' section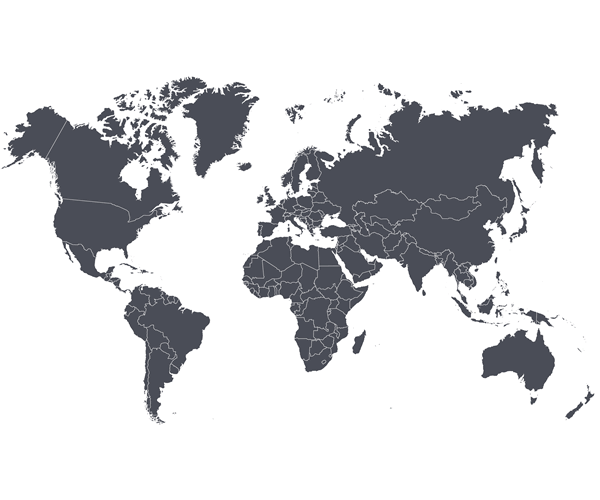 Chat to a student ambassador
If you want to know more about what it's like to be a Humanities & Social Sciences student at the University of Strathclyde, a selection of our current students are here to help!
Our Unibuddy ambassadors can answer all the questions you might have about courses and studying at Strathclyde, along with offering insight into their experiences of life in Glasgow and Scotland.
Chat to a student ambassador
Back to course
Fees & funding
All fees quoted are for full-time courses and per academic year unless stated otherwise.
Go back
Scotland

TBC

2021/22: £1,820

If you've already had funding for a postgraduate course from SAAS, you'll only receive funding if you apply to a teaching priority subject.

England, Wales & Northern Ireland

TBC

2021/22: £9,250

International

£15,150

Additional costs

Course materials

Technological Education subjects: dust coat (£25), sturdy shoes (not trainers/not open shoes), safety glasses, additional bowl blanks (£5 to £20), additional pen blanks (£3.50)

Science subjects: lab coat (white), safety goggles and lab coat £37

Biology: lab coat (microbiology collar) - £30 and goggles - £7.

Home Economics: £20 protective coat

Psychology: £57 textbooks

Placements & field trips

Travel to schools

PVG Scheme (Protection of Vulnerable Groups)

£59 membership fee, £18 for existing members

Available scholarships

Take a look at our scholarships search for funding opportunities.
How can I fund my course?
Go back
Scottish students
Scottish students can apply to have the cost of their tuition fees paid for by the Scottish Government. Applications should be made online through the Students Award Agency Scotland (SAAS) website, the PGDE course falls under undergraduate study.
If you've already had funding for a postgraduate course from SAAS, you'll only receive funding if you apply to a teaching priority subject.
Full-time students who usually live in Scotland may also be eligible to apply to SAAS for a loan, bursary and living-cost grants. Living-cost grants include the Lone Parents' Grants and the Disabled Students' Allowance. The exact amount you can get depends on your household income.
Check the SAAS website for more details.
Go back
International
The Dean's International Excellence Award recognises academic achievement. It offers international students a merit-based scholarship of up to £4,000 for entry onto a full-time Masters programme in the Faculty of Humanities & Social Sciences.
Go back
Scholarship search
Check our Scholarship Search for more help with fees and funding.
Chat to our students on Unibuddy
I'm a PGDE Secondary English student. For my undergraduate degree I also studied at Strathclyde, completing a joint honours in English, Journalism and Creative writing.
Erin
Back to course
Careers
A degree in education will equip you for a range of careers working with children and young people.
Most of our PGDE graduates go on to work as teachers in secondary schools across the country.
Secondary School Teachers in Scotland use the Curriculum for Excellence framework. They work with their class to develop skills and abilities, and encourage the pupils to expand their knowledge and understanding further.
Typical jobs
Jobs related to this degree include:
Secondary Teacher
Head Teacher
Further Education Lecturer
Special Educational Needs Teacher
Working hours
During term time, you'll officially work a 35-hour week but you may have to work more. You'll be in school before the school day starts and stay after the pupils leave. Most teachers take their marking and preparations home to do in the evening.
You'll also participate in parents evening, after school clubs and activities and school trips.
Holidays
A teacher's total working year is 195 days including five days for in-service training. Every year you'll get 40 days holiday at full pay*.
*Source: Teach in Scotland
Other jobs
There are also many options for those who decide not to go into the classroom. Some alternative job roles are:
Charity Adviser
Youth Worker
Museum Educator
Education Liason roles
Private Tutor
Skills you'll need
excellent communication
a good imagination and creativity
organisational and time-management skills
patience
ability to work as part of a team
enthusiasm, energy and excitement for what you do
Salary
As a secondary school teacher in Scotland, salaries range from £22,866 to £36,480*
*information intended only as a guide. Source: The Educational Institute of Scotland.
Glasgow is Scotland's biggest & most cosmopolitan city
Our campus is based right in the very heart of Glasgow. We're in the city centre, next to the Merchant City, both of which are great locations for sightseeing, shopping and socialising alongside your studies.
Life in Glasgow
Back to course
Apply
Find out everything you need to know before applying on the PGDE information hub.
Full-time application
Scotland/England/Wales/Northern Ireland students
Please ensure that all parts of the application are completed including details of qualifications which meet the minimum entry requirements. We may be unable to consider incomplete applications. On submitting your application please ensure that you have the following documents to hand. When we require these documents, we will request these from you. Please don't send documents to us without being asked.
Your degree certificate (if completed)
Your academic transcript listing all the modules you have completed (this also applies if your degree is in progress)
Evidence of Higher English (or equivalent) with a grade between A-C
Evidence of National 5 Maths (or equivalent) with a grade between A-C
Please note the maximum file size for sending documents is 5.00MB.
Interview selection
We select those candidates who best meet the following criteria:
Does the candidate have:
evidence that they are suitably qualified?
evidence of a suitable breadth of knowledge in their degree to cover the Secondary Curriculum?
sufficient interest in teaching?
experience of working with young people?
evidence of good written communication skills?
a good statement by their referee?
Interview process
If selected you'll be asked to an interview with a number of other candidates who have applied for places either in your own subject or that are taught in the same division as your chosen subject.
If selected for interview, applicants will be notified after the UCAS deadline.
Interview result
After the interview, a panel will collate the grades from your presentation and the individual interview.
They will then make a decision as to your suitability for the course.
The possible results of the interview are:
Unconditional offer
Conditional offer (you still need to satisfy the entry qualifications in some way)
A rejection of your application
The subject coordinator will send the results to the Faculty Admissions Team who will, in turn, communicate the results to the UCAS.
UCAS will then communicate the result to you.
Should you wish feedback on the selection process please contact the appropriate subject coordinator.
Part-time study
The PGDE can be studied part-time over two years for all secondary subjects, except for Physical Education and Technological Studies. See our Frequently Asked Questions for full details.
UCAS Applications
Apply through UCAS if you are a UK or EU applicant. International applicants may apply through UCAS if they are applying to more than one UK University.
Direct Applications
Our direct applications service is for international applicants and part-time applicants who wish to apply to Strathclyde University at this time.
Secondary Education (Gaelic medium)
Secondary Education (Gaelic medium)
Back to course
Contact us
Register your interest, check your degree transcripts and find out more
Due to the COVID-19 outbreak our team are working from home and can be contacted via our online enquiry form.