Why this course?
Teaching is one of the most rewarding careers you can pursue. Secondary teaching allows you to share your passion for your subject whilst motivating and inspiring young people to succeed in learning and in life. Every day will be different and bring new challenges to rise to. For enthusiastic, motivated individuals, it is a huge privilege to play a key role in shaping the lives of young people.
Home economics in secondary schools encompasses:
health & nutrition
practical food techniques
consumer studies
textile technology
At Strathclyde, our experienced home economics tutors have wide knowledge in all contexts of Home economics and have established a sound reputation amongst the teaching profession for their pro-active approach to teacher education.
Worldwide qualification
This course is a professional training course which qualifies you to teach secondary education. The qualification is recognised throughout the world and is regulated by:
the General Teaching Council for Scotland (GTCS)
the Scottish Government
What you'll learn
While on campus you will attend two general teaching modules:
Educational Perspectives & Policies (EPP)
Principles, Policies & Practice (PPP)
Educational Perspectives and Policies will develop your understanding of educational issues in a broader intellectual context whilst Principles and Policy in Practice is the companion module to Educational Perspective and Policies and shares a focus on critical professional engagement informed by educational research and theory. EPP and PPP tutorials provide the opportunity to work with students from different subjects and in the primary sector. The course builds confidence in students to allow them to perform to their full potential by equipping them with the theoretical knowledge and practical skills they require.
Subject specific classes are known as Creative Contexts for Learning (CCL). Here, you'll learn about pedagogical approaches specific to Home Economics with a highly experienced tutor. The course also has links with several leading professionals in the world of Home Economics teaching, who deliver school related aspects for the course. This time is used to familiarise you with the curriculum, allow you to collaborate with students, and begin to plan lessons, develop materials, and teach mini-lessons and to learn innovative and motivating ways to deliver the curriculum effectively.
Our teaching space includes a bright and modern Food Lab where students can practise their teaching approaches prior to school placements and a designated textile workshop. There is a strong emphasis on practical skills and approaches and we expect potential students to undertake Certificated Evidence of Competence in textiles prior to starting the PGDE course if their degree is Nutrition based.
You'll also complete a Professional Specialism (PS) module which can be self-directed or comprised of on-campus classes which aims to allow you to develop your knowledge in an educational area of particular interest.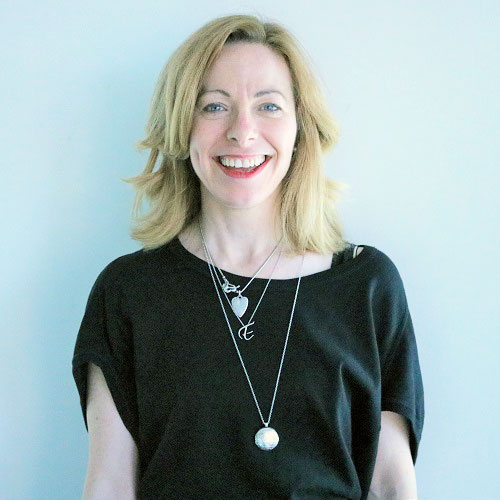 Things have changed a lot over the last twenty years, and the subjects I have taught and developed under 'Home Economics', have been wide and varied. My broad teaching experience has allowed me to work with pupils from a variety of social backgrounds, with a range of abilities." - Elaine Gardiner, Course Leader
Placement
You'll spend 18 weeks of the course on placement in a school within Scotland. You'll be continually assessed while there to show you meet the requirements for the Standards for Provisional Registration.
You must attend your placement school throughout the full working day. You must also attend school on staff in-service days, unless told otherwise by your school.
Placement is your chance to put what you're learning into practice. You'll explore your own teaching style, learn new techniques and develop relationships with your pupils.
You must keep a portfolio of progress while on placement. This placement file will form part of the evidence of your meeting the Standards for Provisional registration and prepares you for the continuation of professional development during your professional teaching career.
Guaranteed employment for Scottish & EU students
If you're a Scottish or EU student, you're guaranteed a job for one year in a Scottish school after you graduate. This is part of the GTCS Teacher Induction Scheme.
Following graduation you should contact the GTCS for provisional registration. Once you complete your probationary year, you'll be awarded full registration.
Work anywhere in Scotland
As a newly qualified teacher, you can receive an additional £8,000 under the Preference Waiver Scheme if you agree to work anywhere in Scotland for your induction scheme.