Marketing

Supervisor profile - Dr Matthew Alexander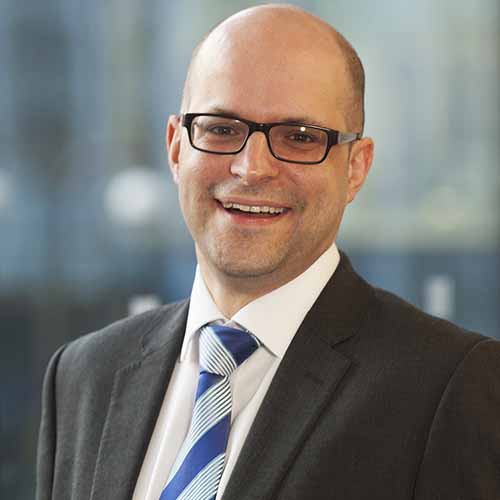 Dr Matthew Alexander
Name: Dr Matthew Alexander
Department: Marketing
Home country: Scotland
I'm a Reader in the Department of Marketing and have been a member of staff at Strathclyde for more than 20 years.
Currently I act as Associate Dean for Postgraduate Research at Strathclyde Business School with overarching responsibility for all PhD students in the School.
Why did you decide to get into marketing?
It was quite serendipitous actually. My background was in hospitality management, particularly the restaurant sector. The opportunity to teach a services marketing course arose in my department and I quickly became hooked.
What do you like about it?
Service research is such an exciting area of marketing to work in encompassing all aspects of organisations including employees, customers and the physical space organisations operate in. It's also witness to huge change with the growth of automated service delivery and artificial intelligence.
My research centres on capturing the blurring of boundaries between firms and customers, and aggregating the multiple ways customer behaviours beyond transactions influence firms and shape markets.
What do you like about being a PGR supervisor?
Being a PhD supervisor is probably the most rewarding part of my role. It's a unique relationship in the academic world as you are simultaneously teacher, mentor and colleague to a student. It can be challenging as you inevitably share many of the concerns and challenges the students face but watching them grow in confidence and ability is hugely gratifying.
Tell us about postgraduate research at Strathclyde.
We've strong and growing focus on PGR at Strathclyde. Our new Strathclyde Doctoral School is ensuring that all PGR students have a high quality student experience.
What's the Strathclyde research community like?
As you would expect from a research intensive university we've a very active research community in Strathclyde Business School. We've strong collaboration between departments in the Business School and with other faculties with many students work crossing disciplinary boundaries.
Being a PhD supervisor is probably the most rewarding part of my role. It's a unique relationship in the academic world as you are simultaneously teacher, mentor and colleague to a student.
As well as seminars and workshops all our students get the opportunity to present their research on a regular basis through departmental and faculty led colloquia. Our PGR students are involved in a wide range of activities throughout the faculty including organising PGR events through the staff student committee.
What are the Strathclyde facilities like?
All students have access to computing facilities in dedicated PGR spaces. As you would expect students can utilise a wide range of IT and other support services across the campus to support their PGR study, including access to the Universities Research Professional Development programme and other research, knowledge exchange and personal development courses.
In addition to academic facilities Strathclyde has a brand new sports facility and is investing £60 million in a new teaching and learning building. As a city centre campus we also benefit from great access to transport links, cultural attractions, restaurants and bars and, of course, shops when you have a free moment from your studies!
Why should students choose Strathclyde for PGR study?
Strathclyde Business School is ranked top for Research in Scotland according to REF 2014 and in the top 10 in the UK*. Growing and maintaining a strong PGR population is absolutely central to our mission. Glasgow is a great city to study in and we guarantee you a warm welcome.
What's the best thing about Strathclyde?
It's a very friendly University.
*Based on the REF (Research Excellence Framework) 2014 GPA scores, the Times Higher Education ranked us first in Scotland and in the top 10 business schools in the UK for its research.