Marketing

Praosiri Charusalaipong
Praosiri, from Thailand, is a Marketing postgraduate research student at Strathclyde. Find out below what she enjoys most about studying here and what she hopes to do after her studies.
Why did you choose Strathclyde for your postgraduate research study?
I chose Strathclyde because of the reputation of the University and my department (Marketing). I had been to Glasgow many times from when I studied my Masters degree in England. I do love Glasgow and Scotland!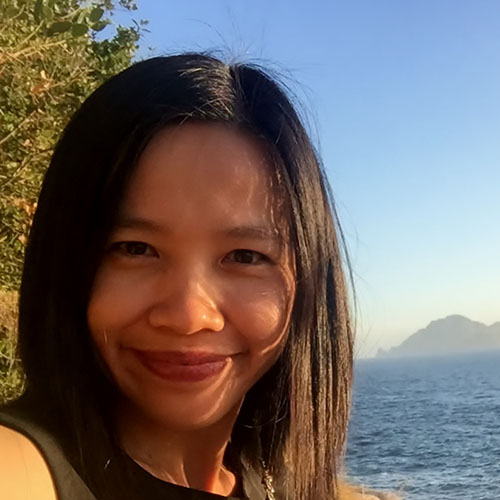 What is the nature of your research?
My research is in the area of service marketing and dark tourism. I study the experience offerings and visitor experiences in war-related sites such as battlefields.
What's the Strathclyde research community like?
The research community is not only the interaction among colleagues in the same department. We also engage in other departments in our Business School. And sometimes we try to help other researchers from other schools, such as being an interviewee or a respondent in their studies. We also setup an online Facebook page to share our studies or knowledge which we think it's useful for any research.
What are the Strathclyde facilities like?
The facilities at the University are awesome. In the library, I can find any articles and books I want or even use the inter-library loan service. The sports centre is excellent. All the staff are friendly and helpful. The IT service is good as well... very helpful.
How do you find the support from your supervisor and the wider Strathclyde team?
I meet my supervisors regularly and also contact via emails. For other things I need, I go to McCance Building or send an email to the international student team.
What's the best thing about Strathclyde?
'The place of useful learning' I love this sentence and it's definitely true. I enjoy the campus location, it's near everything in Glasgow.
What would you like to do after your PhD?
I plan to find a full-time job in Glasgow and remotely work for my family business in Thailand.