Key facts
UCAS Code: Home Economics route: X1N7, Technological Education route: X1X7

Accreditation: General Teaching Council for Scotland

Study mode and duration: 4 year programme: years 1 & 2 at college in Scotland, years 3 & 4 at Strathclyde

Recognised by: Scottish Government

Work placement: Year 3 - working with school pupils on campus and an induction week in a school; Year 4 - 18 weeks of placements in schools
Study with us
new and innovative route into teaching for the Secondary subjects of Home Economics and Technological Education from an HND at a college in Scotland to a university honours degree with a Teaching Qualification
learn from on-campus classes and working with pupils, a school induction week, and 18 weeks of teaching placements in schools
become qualified to teach in schools worldwide
guaranteed employment for one school year following graduation via The Teacher Induction Scheme, for UK and EU eligible students
further financial incentives are available if you opt to work anywhere in Scotland
Back to course
Why this course?
Teaching is a wonderful career. Employment prospects are excellent due to a shortage of STEM (science, technology, engineering, and mathematics) teachers in these subjects, and teachers recently received a 13.5% pay increase.
This course is aimed at students who have or are soon to complete, a suitable HND from a college in Scotland. It's a 4-year route into teaching and comprises two years of study for an HND, followed by two years of study at Strathclyde. You have direct entry into Year 3 of the BSc (Hons) in Education and Curricular Studies with a Teaching Qualification.
Our unique course offers a pathway from an HND to an honours degree with a teaching qualification, opening up a career opportunity not available until now.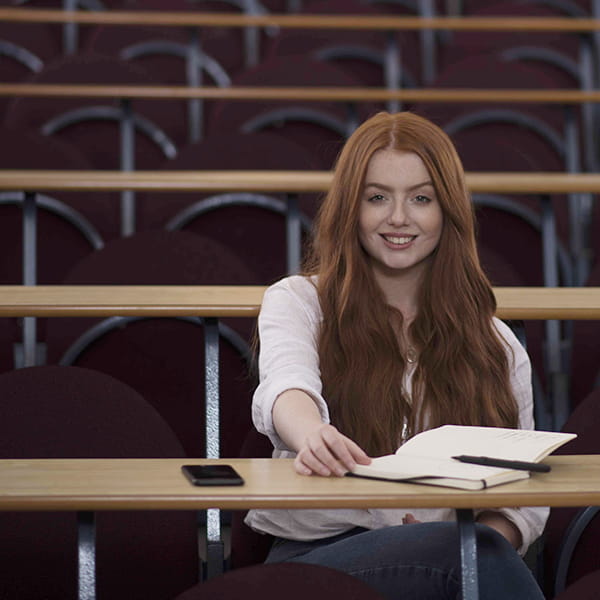 What you'll study
Year 1: First year of HND at a college in Scotland.
Year 2: Second year of HND at a college in Scotland.
Year 3: Direct entry to Strathclyde. You'll study the following: academic literacy and communication; professionalism and teacher identity; curricular studies in home economics or technological education; possible exit with BSc in Curricular Studies without teaching qualification after Year 3.
Year 4: Initial Teacher Education comprising professional values, professional learning through enquiry, and professional skills and abilities, including 18 weeks of school placements, leading to the BSc (Hons) in Education and Curricular Studies with a Teaching Qualification in your subject.
Work placement
In Year 3, you will have the chance to work with school pupils on campus and you will spend an induction week in a school. In Year 4, half of the course (18 weeks) is on placement in a school within Scotland. You'll be continually assessed while there to show you meet the requirements for the Standard for Provisional Registration as required by the General Teaching Council for Scotland.
In Year 4, you must attend your placement school throughout the full working day. You must also attend school on staff in-service days unless told otherwise by your school.
Placement is your chance to put what you're learning into practice. You'll explore your own teaching style, learn new techniques and develop professional relationships with your pupils.
You must keep a portfolio of progress while on placement. This placement file will form part of the evidence of your meeting the Standard for Provisional Registration and prepares you for the continuation of professional learning throughout your teaching career.
Facilities
Home Economics
Our teaching space includes a bright and modern Food Lab, where students can practise their teaching approaches prior to school placements, and a designated textile workshop. There is a strong emphasis on practical skills and approaches, and we expect potential students to undertake Certificated Evidence of Competence in textiles prior to starting the PGDE course if their degree is nutrition-based.
Technological Education
The Fab Lab has 3D printers, laser cutters, CNC router, computer-aided design software, 3D scanning and electronics. These facilities have machines which are used throughout schools to ensure students are fully prepared for the delivery of the curriculum and the five subjects areas within Technological Education.
Course awards
This course is a professional teacher education course which qualifies you to teach home economics or technological education in Secondary schools and enables you to become a registered teacher, which is compulsory for teaching in Scotland. The qualification is recognised throughout the world and is regulated by:
the General Teaching Council for Scotland (GTCS)
the Scottish Government
Guest lectures
Guest lecturers are invited to work with our students. They come from schools, from local authorities, and from national organisations such as Education Scotland, the General Teaching Council for Scotland, and the Scottish Qualifications Authority.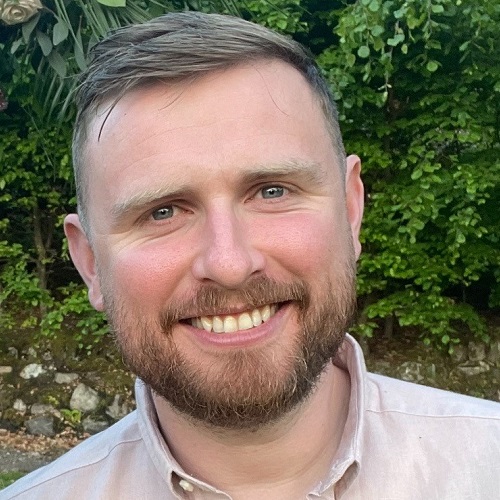 Day by day my confidence is growing and although some days may be challenging, they have all been enjoyable and worthwhile.
Martin Rooney
Curricular Studies 1 and 2
These modules introduce you to the curricular knowledge and skills needed for teaching Home Economics or Technological Education in Scottish schools.
Academic Literacy and Communication 1 and 2
You'll acquire the skills necessary for sourcing information and references, and analysing and synthesising these through developing criticality in your thinking.
Professionalism and Teacher Identity 1 and 2
These modules explore the role of the teacher in a variety of contexts: classroom, faculty, school, local authority, national, and international.
You join students studying for the Professional Graduate Diploma in Education and study 3 modules:
Professional Values and Education Studies
You'll explore the big issues in education such as inclusion, discrimination, poverty, the nature of the curriculum, and examine your own values.
Professional Learning Through Enquiry
You'll be introduced to arrange of research techniques and contexts in which they can be applied as you prepare a proposal for action research.
Professional Skills and Abilities
You'll develop your subject knowledge and skills as a teacher, and demonstrate your skills on placement in line with the Standard for Provisional Registration.
Learning & teaching
The course encourages an active and participative style of learning in order to meet your professional needs, and to promote a commitment to continuing professional development. There is a mix of learning approaches including lectures, seminars, tutorials, practical work in labs and workshops, and working with pupils on campus and in schools.
Assessment
The course is assessed by assignments (which may include practical elements, presentations and written submissions) and by performance on school placement which demonstrates that the Standard for Provisional Registration has been met. There are no formal examinations.
Back to course
Entry requirements
Highers

English A-C and Nat 5 Maths or equivalent (or must be gained by the end of Year 3).

HND/Degree

Relevant HND from a college in Scotland or equivalent.

Home Economics

The most suitable HNDs include both a practical element and a theoretical side in food or in fashion, e.g. HND Fashion and Textile Technology, HND Professional Cookery.

Technological Education

The most suitable HNDs are in engineering and include Civil, Electrical, Mechanical, Jewellery Design and Manufacture, CAD, Environmental, Aerospace, Naval, Architecture, Marine, and Product Design with Engineering (but not Product Design alone).

Please note that we can also accept qualifications that are equivalent to an HND from a Scottish college. This should include at least 240 credits with at least 120 of these from Level 8. The content of the qualification should cover the elements outlined above in the Home Economics or Technological Education route.
Additional Information
Detailed information on entry requirements can be discussed with the university course team. Students are required to register with the Scottish Government's Protecting Vulnerable Groups scheme (PVG). Applications should be made through UCAS.
Back to course
Fees & funding
Fees may be subject to updates to maintain accuracy. Tuition fees will be notified in your offer letter.
All fees are in £ sterling, unless otherwise stated, and may be subject to revision.
Annual revision of fees
Students on programmes of study of more than one year should be aware that tuition fees are revised annually and may increase in subsequent years of study. Annual increases will generally reflect UK inflation rates and increases to programme delivery costs.
Go back
Scotland

2023/24: £1,820
2022/23: £1,820

Fees for students who meet the relevant residence requirements in Scotland are subject to confirmation by the Scottish Funding Council. Scottish undergraduate students undertaking an exchange for a semester/year will continue to pay their normal tuition fees at Strathclyde and will not be charged fees by the overseas institution.

England, Wales & Northern Ireland

£9,250

Assuming no change in fees policy over the period, the total amount payable by undergraduate students will be capped. For students commencing study in 2023-24, this is capped at £27,750 (with the exception of the MPharm and integrated Masters programmes), MPharm students pay £9,250 for each of the four years. Students studying on integrated Masters degree programmes pay an additional £9,250 for the Masters year with the exception of those undertaking a full-year industrial placement where a separate placement fee will apply.

International

£16,750

Additional costs

Course materials

Technical:

one lab coat (not white)
sturdy shoes (not trainers/not open shoes)
safety glasses
additional bowl blanks (£5 to £20)
additional pen blanks (£3.50)

Placements & field trips

Travel to placement schools and costs vary depending on distance to school. Students using their own transport may incur additional insurance costs Field trips required on some optional modules. Costs vary but are never excessive. Option classes are by student choice only.

PVG scheme (Protection of Vulnerable Groups)

Students are required to join the PVG scheme (£59 new member, £18 existing member update).

International students

International students may have associated visa and immigration costs. Please see student visa guidance for more information.
How can I fund my studies?
Back to course
Careers
There is currently a shortage of Secondary school teachers for both Home Economics and Technological Education. There are opportunities for employment throughout Scotland and beyond.
The Teacher Induction Scheme (TIS) provides the offer of a one-year post in a local authority school to all Scottish students paying Home fees. The GTCS, in partnership with the Scottish Government, is responsible for the administration of the scheme. More information on the TIS can be found on the GTCS website.
Although most of our graduates go on to teach in Scottish state schools, obtaining this qualification opens up opportunities to teach throughout the UK or internationally.
Back to course
Apply
Education and Curricular Studies with Teaching Qualification - Home Economics
Education & Curricular Studies with Teaching Qualification - Technological Education
Glasgow is Scotland's biggest & most cosmopolitan city
Our campus is based right in the very heart of Glasgow. We're in the city centre, next to the Merchant City, both of which are great locations for sightseeing, shopping and socialising alongside your studies.
Life in Glasgow