Key facts
UCAS Code: M1R1

Accreditation: Law Society of Scotland

Facilities: Strathclyde Law Clinic

Part-time study: available
Study with us
enhance your career opportunities with knowledge of the law and languages of an EU member state
spend a year in the country of your chosen language studying at one of our partner institutions – develop language skills and cultural awareness
the degree is accredited by the Law Society of Scotland
gain practical court-room experience through the Mooting Society
develop your legal skills as a member of Scotland's largest student-run Law Clinic
Back to course
Why this course?
The Law School at Strathclyde is one of Scotland's leading providers of legal education. We're home to the country's first student-run law clinic, which offers a unique, real-world, learning environment, and to Ardcalloch, a virtual community where the legal issues of everyday life are played out.
French is a major international language. It is the first language of more than 100 million people across the world, while more than 60 million people speak French as a second language.
Studying with us will give you the chance to become a fluent linguist and, with our year abroad programme, an opportunity to experience living, working and/or studying in another country.
All of our LLB graduates satisfy the professional requirements of the Law Society of Scotland and the Faculty of Advocates to proceed to the post-degree stages of professional training required to become a practising lawyer in Scotland.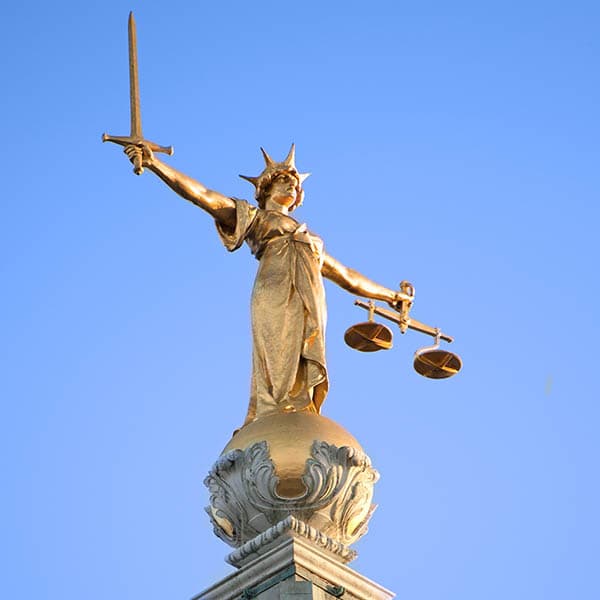 What you'll study
Year 1
The core law classes in first-year are Legal Methods and Public Law 1. First-year French classes introduce contemporary language, culture and studies of French society, which will provide a basis for further specialisation in Years 2 and 3.
Year 2
Core law classes in second-year are Criminal Law 1; Public Law 2; Involuntary Obligations; Delict and Unjustified Enrichment; Property; and Domestic Relations. In French, you'll continue to study the contemporary language, both written and spoken, through language exercises, including translation and oral practice.
Year 3
As a third-year student, the core Law classes you'll study are Commercial Law; EU Law; and Evidence. You'll also select one Law elective from a list of options. Year 3 French classes provide further detailed study of the language, written and spoken, with studies of set texts and practical exercises.
Year 4 (Year abroad)
You'll spend fourth year abroad at one of our partner universities in France (Lyon/Toulouse/Marseille/Angers). The year abroad plays a key part in developing language skills and cultural awareness, as well as giving you the chance to gain a closer knowledge of the French legal system.
Year 5
You'll select two honours classes in law, and a legal issue on which to focus your dissertation. Small group seminars replace formal lectures in Honours year. For final-year French, you'll take the relevant honours classes in spoken and written language, together with one class in Modern French culture. These classes help you to build on your ability to give professional presentations and interpreting skills.
Law Clinic
Strathclyde's Law Clinic is run by students for members of the public who cannot afford a lawyer and are not eligible for legal aid.
More than 200 of our students are now involved and regularly represent clients in Small Claims and Sheriff Courts.
Students receive basic training in legal skills, such as interviewing, negotiation and advocacy and (in the Clinical Legal Practice course) reflecting on experiences and on the ethics and justice of legal practice. Assessment in relevant courses such as Employment Law and Housing Law will be partly on the basis of students' handling of cases.
Find out more about our Law Clinic.
How to become a lawyer
There are different routes to a career in law. The choices you make now can affect the steps you would need to take to achieve your desired career in law. Here we explore the process of becoming a lawyer in Scotland and look at the different roles available within the law profession.
How to become a lawyer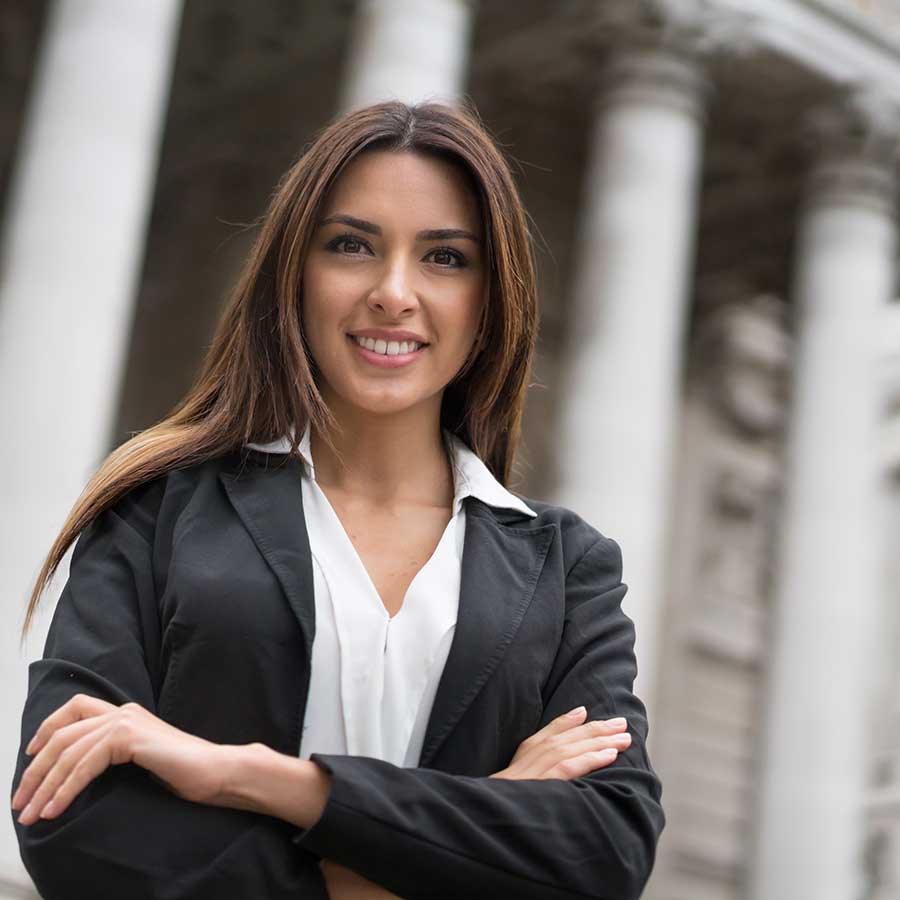 Law
Legal Methods
The aims of this class are to:
provide students with a basic knowledge of the history, structure and institutions of the Scottish legal system
provide students with the skills required to find, interpret and analyse the law applicable in Scotland, from all their various sources
introduce students to competing conceptions of law
introduce students to legal reasoning
Public Law 1
The aims of this class are to develop knowledge and critical analysis of:
the nature of the United Kingdom constitution, including the ways in which the constitution has changed in recent decades, and key proposals for further reform
the sources of constitutional rules, both legal and non-legal
the central principles of the constitution, including democracy, the rule of law, the separation of powers, the sovereignty of Parliament, responsible government, and fundamental human rights
the structure, composition, functions and powers of legislative, executive and judicial institutions in Scotland and the United Kingdom
the impact of European Union membership on the location of power within the United Kingdom constitution, and of the relevance of European human rights law
French
Year 1
Students take two combined classes: French 1A (semester 1), French 1B (semester 2). These courses are mainly organised around a linguistic progression towards level B1 in the Common European Framework of Reference for Languages. There is a regular input of cultural background which takes the form of three lectures in semester 1 and two in semester 2 covering the following topics:
The Making of Modern France
France in a Global Context
Understanding the French Republic
French Identities
Contemporary French Society
In addition, there is an introductory lecture in semester 2 entitled 'What is translation about?'
Law
Criminal Law
This course considers everything from the theory of why and how someone is held responsible for criminal actions, to many specific crimes, including murder, the less serious crimes of personal violence, crimes of dishonesty, breach of the peace and attempting to pervert the course of justice.
Public Law 2
Following on from Public Law 1, Public Law 2 aims to consolidate knowledge and understanding of constitutional and administrative law. Students taking this class will require to have taken Public Law 1 in the first year. It'll build upon knowledge of the key concepts and institutions of the UK constitution. As a second year class, its rationale is to give students the opportunity to progress from an understanding of the constitution to an understanding of the role of the law in the constitutional control of public power. This course encourages students to adopt an evaluative and critical stance towards ongoing constitutional developments. The course will focus on control of administrative action, both by the judiciary and by ombudsmen. The protection of individual rights will be a key feature, focusing on judicial protection but also encompassing the role of human rights institutions in the UK and Scotland. The future control of public power will be discussed, including topical debates concerning constitutional reform in this area.
Involuntary Obligations: Delict & Unjustified Enrichment
The design of this class is primarily aimed at enhancing students' ability to read cases, deal with case law and apply the techniques of case-analysis and common law development.
The student will acquire an in-depth and up to date knowledge and understanding, from both a legal and a social perspective, of the rules of law governing involuntary obligations, that is to say the law of delict and the law of unjustified enrichment.
Students will acquire the ability to apply the rules of law to particular fact situations in order to provide definitive answers to the problems exposed in these situations.
Students will develop critical and reasoning skills, giving them the ability to make and present personal and informed judgments on the rules of law and their application within the domestic legal system.
Property Trusts & Succession
The general rationale of this class is to provide students with a contemporary understanding of the law of property, trusts and succession in Scotland, and to meet Law Society of Scotland requirements in this subject-area.
Domestic Relations
Family law concerns the control which the law exerts over domestic relationships and families; it affects everyone to a greater or lesser degree.
Topics include:
the legal status of children, parental responsibilities and rights and the upbringing of children - including issues in adoption and fostering, local authority care and the Children's Hearing system
legal consequences of marriage/civil partnership
divorce - including what happens to the family and its financial consequences
unmarried domestic relations, opposite-sex and same-sex
French
Le Monde du Travail
Cultural focus: time (35 hour week, RTT and 'ponts', paternity/maternity leave, …) & 'human resources' (hierarchical organisation, discrimination, unions, relocation,…)
Linguistic focus: the negation, asking questions, using pronouns.
La France et L'Europe
Cultural focus: the origins of the European ideal, Europe and the EU viewed from France.
Linguistic focus: subjunctive mood.
Immigration & Nationalité
Cultural focus: a historical view of immigration in France and a look at the specificity of the French 'integration' system.
Linguistic focus: the system of tenses in French (concentrating on past tenses).
Les Femmes en Politique
Cultural focus: a further look (after first year) at French politics, concentrating on topical issues.
Linguistic focus: modal verbs.
Les Régions
Cultural focus: decentralisation, importance of regions in France.
Linguistic focus: the passive voice.
L'Économie
Cultural focus: the French economy (role of the state, …), marketing à la française
Linguistic focus: equivalent of –ing in French.
In addition, students specialising in French take the French Culture and History 2 class. This class focuses on the Occupation and French Colonialism/Decolonisation. The historical context for each topic is first set, and documents from the two periods studied, before discussion moves on to the cultural domain, via analysis of the following texts and films:
Au Revoir les Enfants (film, Malle)
Stupeur et Tremblements (text, Nothomb)
L'Étranger (text, Camus)
Le Samourai (film, Melville)
Anthology of historical texts relating to the Second World War
Anthology of historical texts relating to French Colonialism/Immigration
Law
Students will also select one Law Elective from a list of Electives.
Commercial Law
Commercial law is a second year compulsory subject on the LLB (and LML) degree. The class provides students with an understanding of commercial law in a Scottish context. It partially meets the commercial law subject requirements and related skills outcomes of the Law Society of Scotland and the Faculty of Advocates (albeit that some of the commercial professional topics, eg sale of goods and insurance law, are dealt with by other courses).
Building on the knowledge acquired by students in first year, the general academic objective of the course is to examine the basic principles and rules concerning core aspects of commercial law, including the main principles of agency, partnership and company law, the law relating to various methods of payment (including consumer credit and bills of exchange) the rules governing the ways in which creditors can 'secure' repayment of a debt (eg through taking personal guarantees from third parties for repayment of the debt, or by establishing rights in security over debtor property); the basic principles of diligence; the consequences of both corporate and individual debtor inability to repay debts (corporate insolvency and personal bankruptcy respectively).
While the focus of the class is on 'a black letter' analysis of relevant statutory and common law in the broad commercial area, in order to aid understanding of relevant principles, the class also examines the policy rationales underlying the current law and recent and projected reforms in this area.
EU Law
The EU law class focuses on the constitutional and institutional order of the EU as well as on the internal market. To this end, the class looks at the European integration process, the EU institutions, EU competences, the decision-making process within the EU, the principles underpinning the EU legal order and the principles governing the internal market.
Evidence
The main focus of the course is on providing an overview of how the handling and proving of facts works in law and how this interacts with the law of evidence. The emphasis is on understanding and application, rather than the learning of the specific details of legal rules.
The course has three general academic aims:
to introduce students to theoretical and practical issues relating to the use and proof of facts in the Scottish legal system
introduce students to the central concepts, rules and principles of the Scots law of Evidence
give students an understanding of the interrelationship between the theory, practice and law relating to the use and proof of facts in the Scottish legal system
French
L'Esclavage Moderne
Cultural focus: a historical review of slavery and a look at modern forms of slavery.
Linguistic focus: reinforcement work on subjunctive mood, passive voice and negative forms.
Les Nouvelles Façons de Consommer
Cultural focus: the impact of consumerism on the environment.
Linguistic focus: adjectives and comparative, hypothesis, conditional mood.
Le Système Éducatif
Cultural focus: a look at current issues in the French education system.
Linguistic focus: reported speech, imperative mood, a further look at pronouns.
L'Année à l'Étranger
Cultural focus: practical module aiming at preparing students for the year abroad.
There is also a French Studies 3 class: Freedom and Identity in France and the Francophone world. This class is based on the study of the following texts and films as examples of the treatment of the class's twin themes:
Milou en mai (film, Malle)
Poverty (various texts)
The Dreyfus Affair (various historical texts)
Monsieur Klein (film, Losey)
Rue des Boutiques Obscures (text, Modiano)
National Identity in the Third Republic (various historical texts)
Year abroad
Students spend Year 4 studying at one of our partner universities in France.
Law
You'll select two honours classes in law, and a legal issue on which to focus your dissertation. Small group seminars replace formal lectures in Honours year.
French
French
The language course is based on a series of thematic dossiers dealing with current issues in France and the Francophone world. The focus of the class is on reinforcing and developing key professional language skills, such as translation into English, translation into French, liaison interpreting, and 'exposé' (formal oral presentation).
Students in Joint Honours French will additionally have one or more French Studies 4 classes. Everyone will take the Core Class, Images of Women, which considers the changing portrayal of women over the centuries, using the following texts as the basis of discussion:
Madame Bovary (novel, Flaubert)
Fatale (novel, Manchette)
L'événement (Ernaux, novel)
Women in the Paris Commune of 1871 (various historical documents)
Joint Honours students not writing a dissertation in French will take these two further classes:
The Occupation and its portrayal in French films
France since 1945
Assessment
Law School assessment methods include:
exams
multiple choice exams
problem-based and critical analysis essays
presentations
group work
reports
case studies
reflective diaries
A range of assessment methods are used for students of French. Written exams include translations from and into French, writing for a specific purpose and essay questions. Continuous assessment involves exercises ranging from online grammar tests to the group project, which allows students to conduct research and prepare a presentation.
Learning & teaching
The Law School aims to help students develop knowledge and understanding of the principles, nature and development of law and legal institutions, both in Scotland and in other jurisdictions.
Law students are encouraged to visit courts, participate in moot courts and see, first-hand, how institutions, such as tribunals, operate.
Learning and teaching methods for students of French include:
lectures
seminars
workshops
webcasts
Back to course
Fees & funding
All fees quoted are for full-time courses and per academic year unless stated otherwise.
Go back
Scotland

2022/23: TBC
2021/22: £1,820

Fees for students who meet the relevant residence requirements in Scotland are subject to confirmation by the Scottish Funding Council. Scottish undergraduate students undertaking an exchange for a semester/year will continue to pay their normal tuition fees at Strathclyde and will not be charged fees by the overseas institution.

England, Wales & Northern Ireland

£9,250

Assuming no change in RUK fees policy over the period, the total amount payable by undergraduate students will be capped. For students commencing study in 2022-23, this is capped at £27,750 (with the exception of the MPharm and integrated Masters programmes). MPharm students pay £9,250 for each of the four years. Students studying on integrated Masters degree programmes pay an additional £9,250 for the Masters year with the exception of those undertaking a full-year industrial placement where a separate placement fee will apply.

International

£17,600

Additional costs

Law

Course materials & costs

No additional costs for law modules and all compulsory material is in the library.

French

Course materials & costs

The majority of course materials are available to students via Virtual Learning Environment (VLE). Students can print course materials at their own expense.

The cost of course texts does not normally exceed £30 per academic year. Key language texts are used over 2 or 3 years of study. Multiple copies are also available in the University Library.

Study abroad

Studying abroad is an integral part of the degree and usually takes place in year 4. Students are required to meet travel, accommodation and living costs. These costs will vary dependent on the country of study.

Available scholarships

Take a look at our scholarships search for funding opportunities.
How can I fund my studies?
Go back
International Students
We have a number of scholarships available to international students. Take a look at our scholarship search to find out more.
Chat to a student ambassador
If you want to know more about what it's like to be a Humanities & Social Sciences student at the University of Strathclyde, a selection of our current students are here to help!
Our Unibuddy ambassadors can answer all the questions you might have about courses and studying at Strathclyde, along with offering insight into their experiences of life in Glasgow and Scotland.
Chat to a student ambassador
Glasgow is Scotland's biggest & most cosmopolitan city
Our campus is based right in the very heart of Glasgow. National Geographic named Glasgow as one of its 'Best of the World' destinations, while Rough Guide readers have voted Glasgow the world's friendliest city! And Time Out named Glasgow in the top ten best cities in the world - we couldn't agree more!
We're in the city centre, next to the Merchant City, both of which are great locations for sightseeing, shopping and socialising alongside your studies.
Find out what some of our students think about studying in Glasgow!
Find out all about life in Glasgow
Back to course
Careers
Most Strathclyde LLB graduates enter the legal profession after completing the Diploma in Professional Legal Practice and a two-year traineeship in a law firm.
The single European market and the mutual recognition of legal qualifications in the EU member states allows lawyers to practise their profession outside their national jurisdictions (often on completion of a short conversion course) and Law with a Modern Language graduates are well-placed to work professionally in the country of the language they have studied.
Knowledge of the law, legal system and language of at least one other EU member state greatly enhances career opportunities in the fields of industry, commerce, banking and accountancy, central and local government.
A 2013 survey by Obelisk Legal Support Solutions looked at the language skills of 2,930 registered in-house lawyers for the UK operations of the FTSE 250 companies. Of those, nearly a quarter also speak a foreign language, while a total of 65 different languages are spoken across the FTSE 250. In addition, the top three languages spoken are Europe-centric, with French leading the way on 405 speakers.
Back to course
Contact us
Find out more about the programme
Due to the COVID-19 outbreak our team are working from home and can be contacted via our online enquiry form.