Pharmacy (MPharm)

Ahmad Alkhafili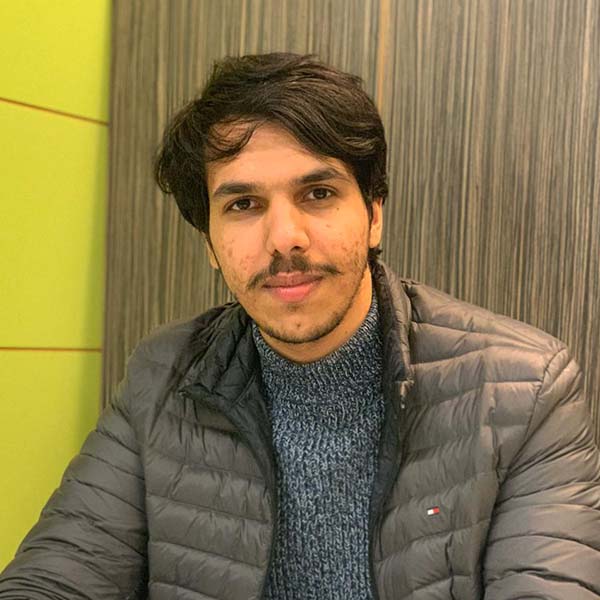 About Ahmad
My name is Ahmad. I am from Dubai, the United Arab Emirates. I'm 22 years old. I like the medical field, and everything related to medicines and new technologies to cure diseases. In the future, I plan on working in research to discover a cure for cancer.
I've been passionate about the medical field since I was young, and studying pharmacy gave me the opportunity to learn more about medicines and how to develop new ones. Where I am from the pharmacy major is not very popular among the locals, so this was a challenge for me.
Why did you choose to study at Strathclyde?
Because Strathclyde is one of the best universities in the UK for the pharmacy course. The way the curriculum is designed to help the student develop in a professional way to be a future pharmacist.
What do you think about the University?
The University of Strathclyde is a diverse and accommodating place. The university facilities are very modern and great for learning. The buildings are such a combination of modern and old architecture altogether. The professors and staff here really care about the student experience.
What are the main differences between studying in the United Arab Emirates and in the UK?
Education in the UK is much better and focused on developing the student. The facilities here are better suited for research and for helping the student experience.
What was it like moving to Scotland?
The first thing that was different is obviously the weather, but I actually liked it because I come from a hot place. It was difficult in the beginning because I was on my own, but I did not feel homesick because people here are friendly and treat you like a family.
What is it like being a student in Glasgow?
Glasgow is a perfect city for studying because it has everything the student needs from restaurants, cafes and shopping. Overall, it is a diverse city and the people here are friendly which helps in the process of adjusting to a new place.
I also like that it has plenty of museums that are all free to enter. I like the people because they are friendly and smiling all the time, and as the saying goes "people make Glasgow"
What advice would you give to anyone thinking about coming to study at Strathclyde?
Go for it, because you will get the best experience from studying to living in a new place. The city has everything to offer, and the university is one of the best in the UK. I advise you to use your time in exploring the city because it is very beautiful and has many hidden gems. But at the same time, don't forget to focus on your studies.