Commercialisation Manager, GB Supply Chain, Coca-Cola European Partners

Mamta Singhal
Strathclyde is indeed a place of useful learning and 18 years on from first enrolling on to my Masters in DMEM and then in 2007 the Strathclyde MBA - I can truly say it was best learning experience I have had to date.
What has your career looked like since graduating from DMEM?
I graduated from DMEM's MSc Integrated Product Design in 2002 and my career has had some amazing high points.
I have worked for companies including Hasbro, Mattel, and Mars Chocolate. It has been a privilege working on iconic brands like My Little Pony, Monopoly, Action Man, Jenga, Snickers and M&M's. A really wide range of brands, projects and challenges but all very exciting and rewarding.
I started as a graduate engineer at Dyson in 2003 but felt really home sick so ended up leaving after 4 months. I then moved to London where I knew some family friends and worked as a Junior Design Engineer for Hasbro – I moved up the ranks really quickly and was soon managing global projects for high profile product launches.
I had a couple of other roles including a European Senior Innovation Scientist and Project Manager at Mars Chocolate and then a Quality Project Engineer for Mattel which involved working across Europe, the Middle East, Africa and Russia.
I now work as a Commercialisation Manager for GB supply chain for Coca-Cola European Partners.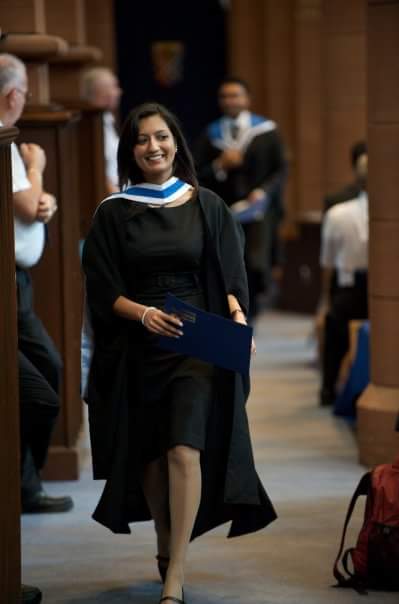 Tell us a little about some of the roles?
I have been fortunate enough to work out in New York and Los Angeles, as well as locations across Europe which added an insightful cultural element to the job that I've really enjoyed.
The tasks throughout my roles have been varied from technical project calls and line trials to mapping out brand & product strategies. Like most roles in the product development and engineering spheres it is fascinating seeing products before they hit the market – the technical challenges, manufacturing issues and marketing launches have to seamlessly come together so that the stores have the goods in time.
It can be intense, and your working day can be long but equally it's really fulfilling to see new items on the shelves.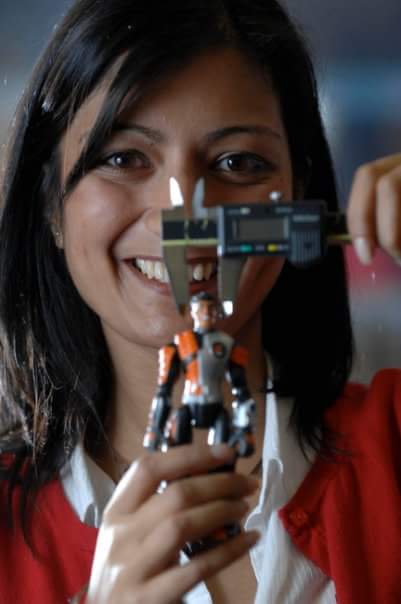 What are you most proud of?
There are so many moments that come to mind. But probably the projects that succeed against the odds - budget is tight, timing was tight and resources are at a minimal. These are the most rewarding.
It is tough and often involves everyone going that extra mile but the feeling of going into first production is a major highlight.
Some people never consider the journey a product has had, from the idea generation and development to its manufacturing and product testing, the many, many hours of work, from sometimes huge teams, to get it to the stage where it is displayed for sale on a shelf.
During my early career I worked on various toys and games including Star Wars Monopoly, Action Man rebranding and Play-doh. It was then great seeing children coming into the offices to play with the designs. There was never a dull moment and no day is ever the same.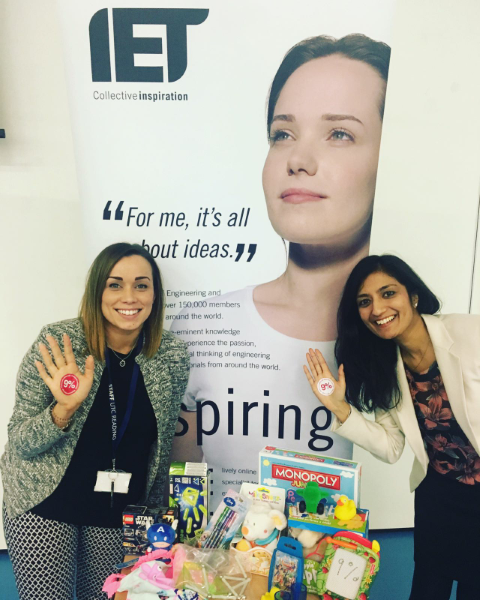 Another one of my proudest moments was winning the Women's Engineering Society (WES) IET Young Woman Engineer of the Year Award in 2007 and following that being a Global Finalist for MBA Student of the Year.
The University of Strathclyde put me forward for both awards so I'm forever thankful for their on-going support.
I'm also extremely grateful for the opportunities my career has provided including meeting Princess Anne through WISE.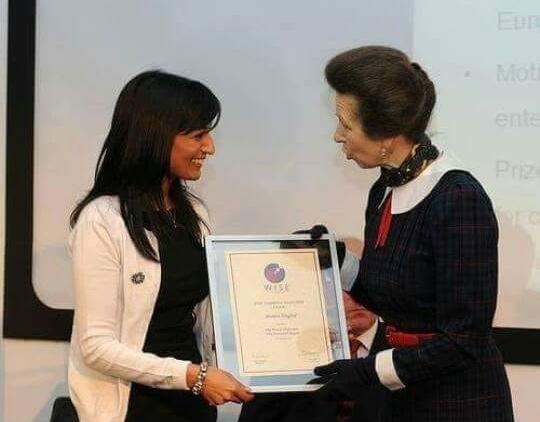 As well as featuring on BBC breakfast.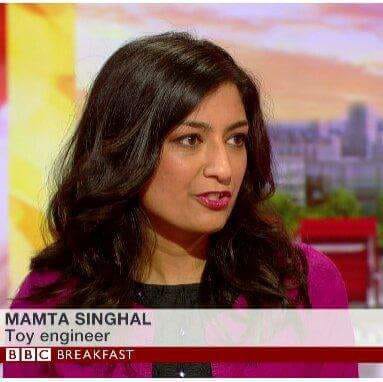 How have the skills you learnt during your masters prepared you for the career ahead?
I was only at DMEM for 1 year but I immediately felt welcomed and knew I always wanted to keep in touch with those involved. I later returned in 2008 as a part-time lecturer while studying for my MBA - teaching the next generation was really worthwhile.
So what lessons did I learn during my time at DMEM? Firstly, keeping hold of good people in your life.
People like those in DMEM are difficult to find. For some reason I just feel attached to the department. I have had some testing times during my career but it is reassuring to know that the staff in DMEM are always there for me.
I met people during my Masters that inspired me, professors and fellow students, all talented, organised, professional and extremely driven in what they did.
I also gained a passion for learning and developing myself and others – I was taught a real breadth of subjects during my Masters, from Operations Management, Project Management, Design Engineering and Sustainability, these are areas that I still find really interesting and have used throughout my 15 years in industry.
Even though I now live in London, which is a really multicultural city, I still see some people struggling with those from other backgrounds. Having been taught by such a diverse range of lecturers I felt prepared to work in the global business world.
I do feel like my education at DMEM allowed me to be a step ahead compared to peers in industry. I was confident, had a broad education, was prepared to work in a team and had a raw passion for my field of work plus I gained a very determined attitude to succeed.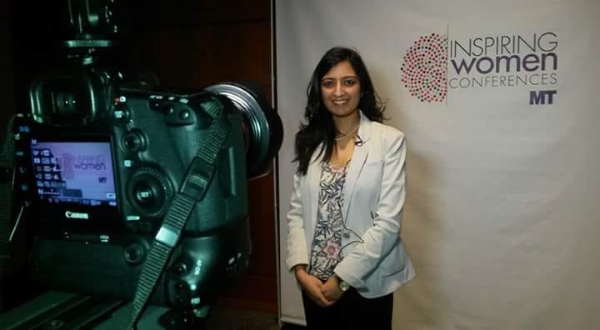 What are your top tips for someone wanting to land a role with such a big brand?
I have never planned my career but some of my tips are below:
Know the history and backstory of the brands, how the brands and product range has evolved and why they are in the market place. Think of an amazing brand like Monopoly, the brand has licenced items, has gone digital yet few know the fascinating backstory to the board game. The same for the Fisher-Price branded items that I worked on during my time at Mattel. When I joined Mars I was amazed to find out that it is still a family run business (and to actually meet the family was a great moment). So, know the company, brands, product range and general history.
Understand the competition
Understand the brands competition, who they are, what they are doing and why. Business is competitive so be aware of the potential challenges that the business will have in the coming years. Understand the strengths and challenges as well, whether it be new policies, new people at senior level, new structures etc. Understand as much as you can about the company.
Show how your skills and experience can support and help the business. What do you have that is unique and will help in pushing the firm forward. Give examples that demonstrate that you come with fresh ideas, desirable skills and are keen to learn. Show the business you have energy and passion to make positive change happen.
Consider what the firm's challenges and big wins may be in the short, medium and long term future, but also where you as an individual may want to be in 2, 5 or 10 years' time.
I came back to visit DMEM recently, to catch up with the community there and explore the new facilities that are on offer.
DMEM has changed a lot in 18 years, as have I, but what hasn't changed is the passion, determination and drive in making the engineering world better for the next generation.