Ross Brisco
MEng Product Design Engineering
Why did you choose to study at the Department of Design, Manufacturing & Engineering Management?
I left school with an interest in engineering and design, but I choose DMEM and Strathclyde over other Product Design courses because of the friendliness of the people within the department I experienced during the open days.
From speaking with students, I learned that DMEM is a close community and all students of all year groups support each other. This is certainly the experience I had whilst studying at DMEM during my undergraduate degree and particularly with the DMEM Society which is student lead and organises many social and educational events for students of all levels.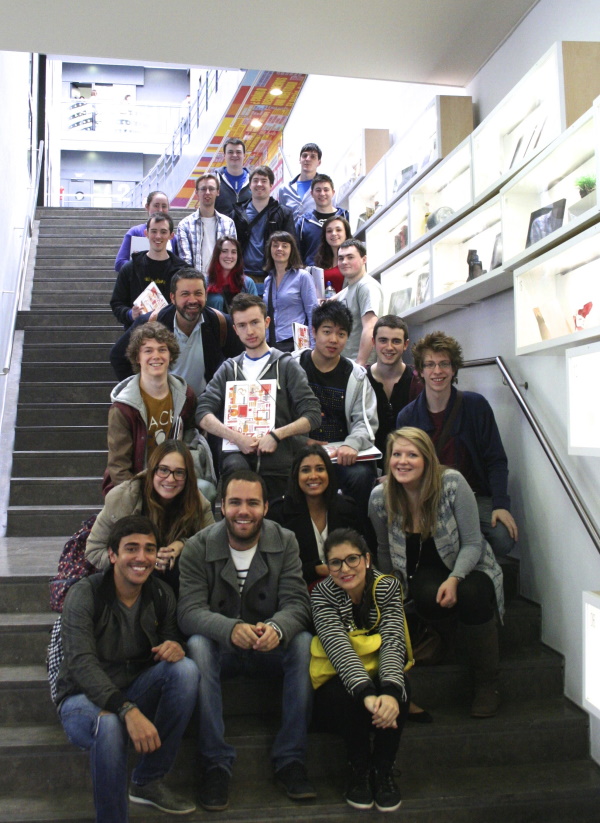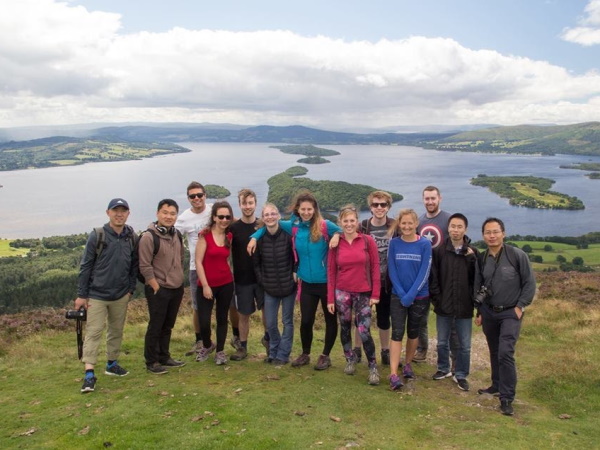 Why did you choose to study your course?
At first, I wasn't sure which university to apply to and which course to apply for, as there was such a large and varied choice. I knew I wanted to study engineering but there were lots of choices. I was always interested in creating things and understanding how things work.
"During a University of Strathclyde open day, I discovered the Product Design Engineering course. It seemed like a perfect match for my skills and my interests and it would allow me to get a job in a variety of areas."
Compared to other engineering courses, I was attracted to the variety of skills I would develop. I also found comfort in the emphasis on the development of softer engineering skills, and the manufacture and making skills, where other courses had a high academic focus and not much else.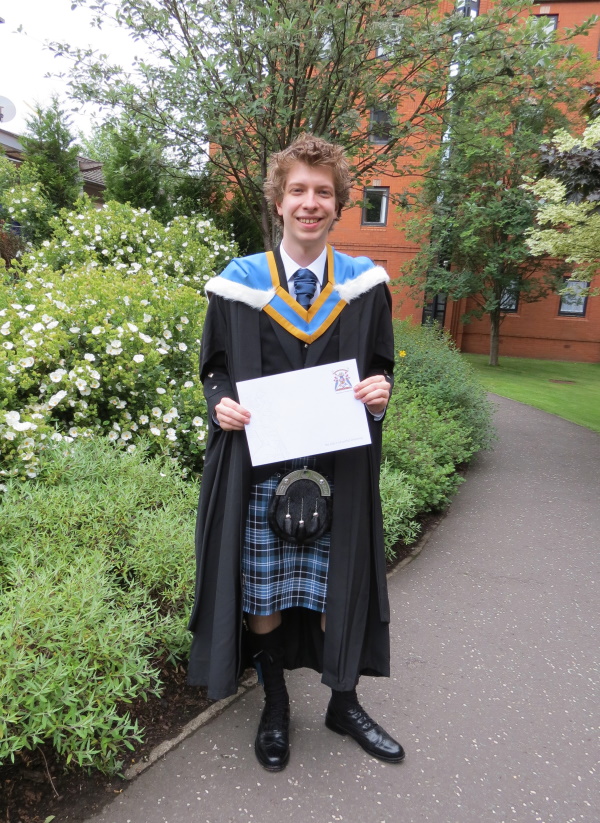 What have been the highlights of the MEng Product Design Engineering course?
During my undergraduate degree, I worked with small and large engineering companies on 'real world' engineering problems. This experience was crucial in building my understanding of engineering projects.
I was given the opportunity to take an educational trip to Northumbria to visit some design schools and a car factory. After this trip, another became available to visit Barcelona and speak with Design consultancy companies and other factories. I gained an appreciation for the differences around the world and became interested in Global Design as a topic, which formed the basis for my PhD study.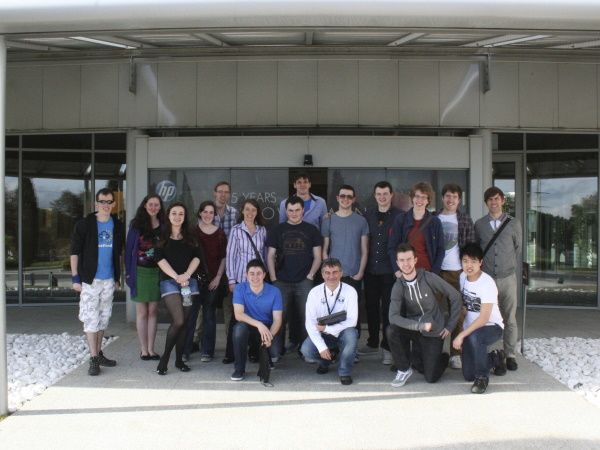 A final highlight was in the creation of my 4th year and 5th year individual project. I took the opportunity to work with industry experts and to develop new product design skills with fabric products. During my final year project, I designed an aircraft economy style seat with a twist. The visit to the British Airways Maintenance facilities was a great experience where I learnt hands-on about the installation requirements of the seats. After the completion of the project, I had a great sense of achievement.
What has it been like studying a PhD?
My work investigates how students work on cross-disciplinary and cross-country collaborations in engineering design projects, the outcomes of which now support students to make appropriate technology selections for their design projects. The work has been further developed and is now being delivered to an industry audience through a new CPD course on digital transformation, which is a key development area for Scottish manufacturing.
"Within the department's postgraduate spaces, and particularly the Leonardo suite, I have found friends and a wider academic community who all support each other."
We may study different topics, but we all understand the challenges of completing a PhD. Through academic and social events organised by the DMEM research society, I have engaged with many students from different educational and social backgrounds that have all influenced my work.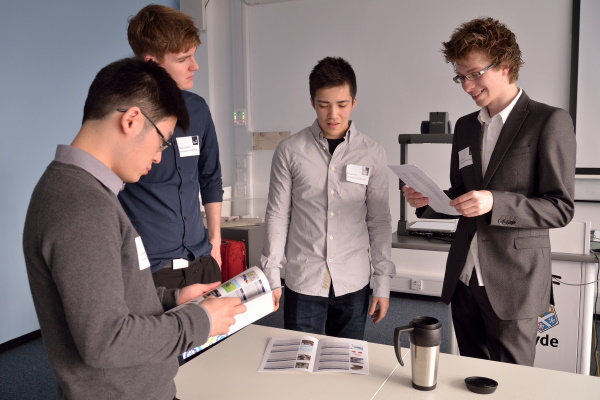 What opportunities has your PhD provided you with?
I have had many opportunities during my PhD. In my first year, I joined 'The Design Society', a worldwide community of designers (mostly in engineering) with its charity roots here at Strathclyde. This was a way of accessing academic papers relevant to my field, but I soon found networking connections through special interest groups. I was asked to speak at international educational events, publish and present international conferences in countries such as the UK, Canada, Denmark, Croatia, Italy and the Netherlands. In 2018, I received an award for the best presentation at the Engineering and Product Design Education Conference in London.
Following my success at different conferences, I was asked to deliver a TEDx talk at the Strathclyde lead event, which is now on the TED website. I feel thrilled that the work of my PhD is now held amongst some famous names.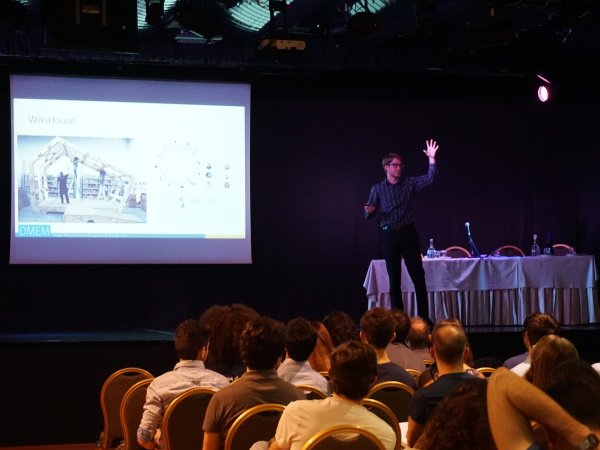 I have also enjoyed supporting teaching within DMEM. I am a Scottish Innovative Students Awards accredited workshop leader and have helped over 50 students through the accreditation process. I also achieved my accreditation as an associate fellow of the Higher Education Academy (now Advanced HE) and was delighted to be nominated for a teaching excellence award in Strathclyde's yearly teaching awards.
What excites you around the future of engineering?
My interest is in the collaboration of engineers and others to facilitate the design process. I am excited about new technologies such as collaborative robotics, Internet of Things devices and team management systems to change the way we manufacture in Scotland and around the world. I have supported the development of the National Manufacturing Institute Scotland (NMIS) through the development of a new Continuing Professional Development course on digital transformation. The course teaches strategic technology selection methods to ensure optimisation in Scottish manufacturing and cost-effectiveness within the Scottish enterprise.
What are your career plans going forward?
I have a passion for teaching, which I wish to continue in the coming years. However, with good teaching comes good research into the best practices and evaluation of our current standards. I hope to work more with industry partners on their requirements for future employees and how we can overcome the skills gap of the next generation. I hope that if you choose to study at DMEM I will have the opportunity to support your education to achieve your ambitions.