PhD student
What topic area was your undergraduate degree in?
I have always been fascinated by technology. I enjoyed subjects like Maths and Physics in school and later decided to study Industrial Engineering. These studies involved a great deal of product design and process development for robots, but I felt more interested in management processes, that is why I decided to do a Masters in Management at the University of Aberdeen.
Why did you decide to further your studies with a PhD?
After finishing my studies, I worked for different companies in technology and operational consulting in Germany and Spain. However, I still had a latent desire to learn more about innovation and entrepreneurial strategy making, a topic I became very interested in during my Master's studies.
My PhD topic is 'Exploring innovation capability in the UK Advanced Manufacturing value chain' and gives me the chance to combine many of my interests: innovation, operational matters, technology management and my hard engineering background.
Why did you pick the University of Strathclyde as an institution?
I picked the University of Strathclyde for many reasons. There are not many universities out there where you can study innovation matters at an engineering faculty. The university, the Faculty of Engineering and DMEM have an outstanding reputation. The last point that tipped the scale and really made me say 'yes' was a great interview with very open supervisors where I could experience the joyful atmosphere at DMEM for the first time. Also, receiving a full stipend for the time of the PhD played a role, of course.
What is it like studying in DMEM?
I have seen lots of departments in many different universities and companies, but I have never felt as much as home and welcomed as in DMEM. There is a very close relationship between DMEM staff, academics and PhD students and everyone is very approachable, including Professors. There are frequent social events that make it easy to connect with other people beyond your research. The open office area in the Leonardo Suite, where every PhD student has his own desk, supports team building too. After all, DMEM feels like a big happy family and I am happy that I have chosen to join this family.
What is it like working with the AFRC?
As a link between the university and the industry, the AFRC high-value manufacturing catapult is a hub of theoretical knowledge, practical application of manufacturing technologies and innovation support. The centre is very well connected with local industries and therefore provides valuable insights into the challenges that different industries face. This a great opportunity for PhD research as you can access to industry knowledge, which would be very difficult and time-consuming to develop on your own. Many of the PhD students at DMEM are co-funded by the AFRC so in daily life the AFRC feels like a part of DMEM.
What are some of the key differences between what you expected of a PhD vs reality?
I was concerned that it would be difficult to connect with other PhD students and staff and that everyone would just focus on himself, as I experienced that earlier in other jobs. Nevertheless, I am happy that I found out that DMEM is a place of communication and cooperation in a very friendly and helpful environment.
What key skills/approaches have you learnt so far as part of your PhD studies?
I started to think of how to create a contribution to academic knowledge and learn how to approach even practical problems in a more structured way, using academically recognised theories and frameworks to solve them.
What is it like studying in the centre of Glasgow?
Studying in Glasgow really is great fun. The city is very diverse and there is pretty much something for everyone. I like the huge variety of restaurants and pubs. I like meeting people from everywhere in the world and locals. The Scottish accent was new to me at the beginning, but now I am used to it.
"Glasgow is also a great spot to start tours to the Highlands or the Islands. I am a huge fan of the beautiful Scottish landscape."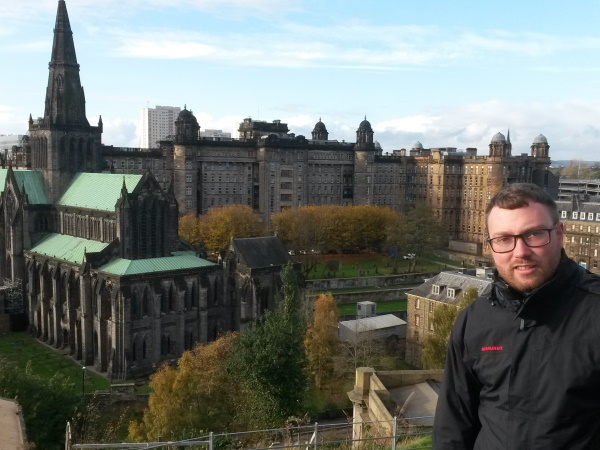 What are some of the stand out moments so far from living here?
Even though I was not new to Scotland when starting my PhD, I still learn a lot about the country every day. Three stand out moments of my time in Glasgow are: the Guy Fawkes fireworks in Glasgow Green where a whole funfair was set up for a just one night; my flatmate making me try Chippie food – including a pizza crunch and the famous deep-fried Mars bar; and the New Year's dip in the sea where I thought I was going to freeze instantly, but the nice bonfire on the beach and the whisky made it a great experience. I will do it again next year!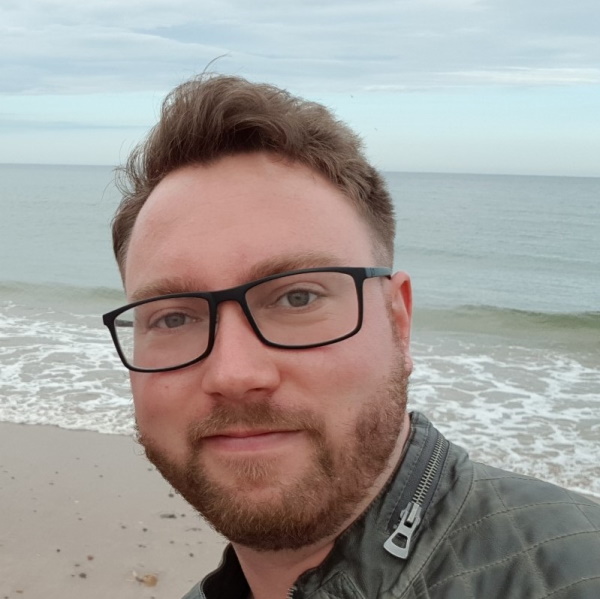 What are your ambitions for the future?
After finishing the PhD, I would like to gain more industry experience, either working for an innovation and strategy department in a company or in the same field in consulting. I would love to continue living in Glasgow. At a later stage, I could see myself back at university because I have always liked teaching.
What excites you about the future of advanced manufacturing?
What excites me about manufacturing is that it is the means of developing new technological products. It is very interesting to analyse how entire manufacturing supply chains around a new product evolve. These times are full of technological possibilities, as digitalisation and artificial intelligence and globalisation make it easier to connect with others. In the end, I am interested in matching those who can realise an innovative idea with those who have the idea to collaboratively create successful innovation.
What would you say to someone considering studying in or working with DMEM?
If someone is considering doing a PhD I would genuinely say that DMEM is a very good place to do it. It is not just the outstanding academic expertise, it is rather the entire package that makes a DMEM PhD a great experience: the family spirit, the social events, the great atmosphere and the friendly and helpful DMEM community.