Embassies in Crisis
British Academy, 9 June 2016
Embassies in Crisis information pack
Embassies in Crisis 2016 Conference Poster
This one-day conference explored various facets of Embassies in Crisis from historical, diplomatic, and experiential perspectives. We were delighted to have the opportunity to bring historians and FCO staff together for what we hope will mark the beginning of a longer discussion on Embassies, their histories, their roles, their communities and their lives. We were particularly fortunate to have contributions from FCO Ambassadors and staff who kindly agreed to offer reflections on Embassy life in times of crisis. Embassies have long been integral to international diplomacy, their staff instrumental to inter-governmental dialogue, strategic partnerships, trading relationships and cultural exchange. But Embassies are also discrete political spaces. Notionally sovereign territory 'immune' from local jurisdiction, in moments of crisis Embassies have often been targets of protest and sites of confrontation. This conference explored a few of these flashpoints in the lives of Embassies overseas, perhaps opening the door to further discussion and investigation of others. Approaching Embassies as distinct communities with their own micro-histories and discrete challenges, this conference explored each of these aspects in the lives of Embassies and the people who run them.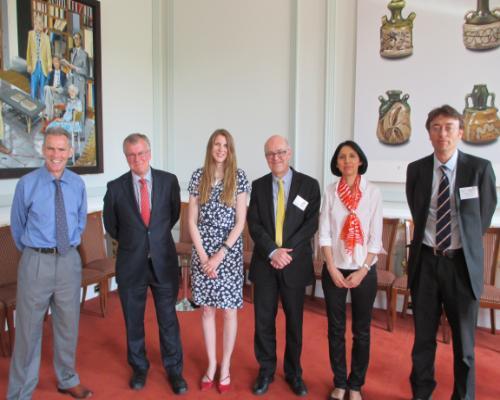 Prof Martin Thomas, Simon Smith, HM Ambassador in Ukraine from September 2012 to September 2015, Jane Marriott Director of the UK's Joint International Counter Terrorism Unit. Formerly Ambassador to Sana'a, Yemen and acting Ambassador to Tehran, Patrick Salmon, Chief Historian Foreign and Commonwealth Office, Dr Rogelia Pastor-Castro, Prof Richard Toye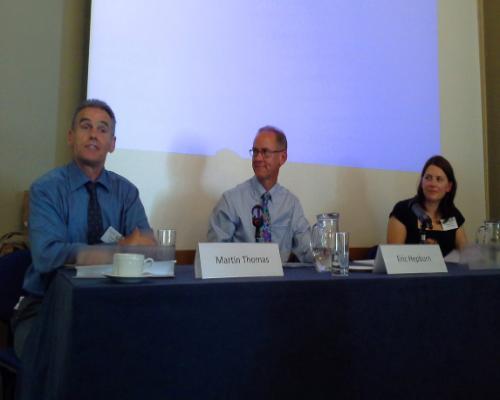 Prof Martin Thomas chairing Eric Hepburn, Head of Security & DSO for Foreign & Commonwealth Office and Nicola Mockridge, Head of Policy Innovation and Communications, Crisis Management Department Foreign and Commonwealth Office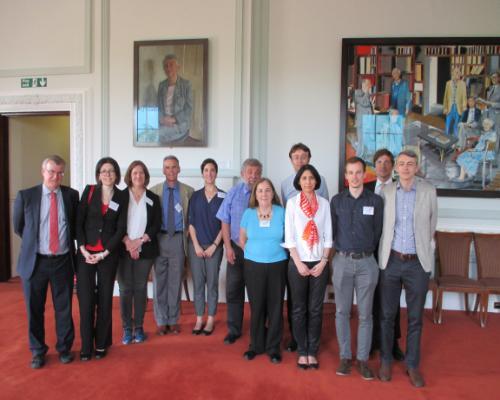 Simon Smith, Karine Varley, Mary Heimann, Martin Thomas, Lorena De Vita, Gideon Remez, Isabella Ginor, Richard Toye, Rogelia Pastor-Castro, Alex Ferguson, David Schriffl, Richard Smith
Speakers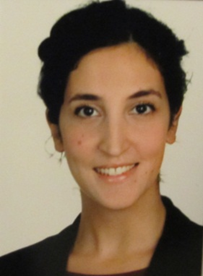 Dr Lorena De Vita is a Teaching Fellow at Aberystwyth University. Her research focuses on the political and cultural history of the Cold War, on post-1949 German history. Dr De Vita obtained a BSc in Political Science and International Relations from the University of Roma Tre in 2008, an MSc from the London School of Economics in 2010 and a PhD from Aberystwyth University in 2016. During the course of her PhD, Dr De Vita held a DAAD Research Fellowship at the Friedrich-Schiller-University, Jena, and a Joseph Wulf Fellowship at the Memorial House of the Wannsee Conference, Berlin. Her reviews have appeared in German History and Intelligence and National Security and an article drawing from a section of her thesis has been published in International Affairs.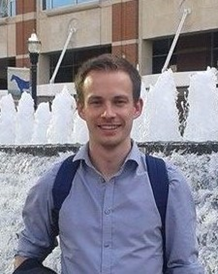 Alex Ferguson is a PhD student in History at the University of Southampton. Focused on the role of the U.S. Embassy in Saigon during early American involvement in Vietnam in the 1950s, his thesis explores the embassy's efforts in implementing a policy aimed at satisfying the conflicting goals of anti-colonialism and anti-communism in Indochina. He is currently preparing an article for publication on the press management activities of the U.S. diplomatic mission in Saigon during the final four years of the Franco-Viet Minh War. He holds a BA and an MA in History from the University of Southampton.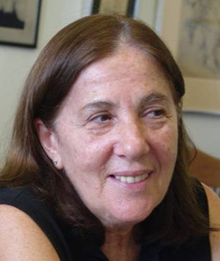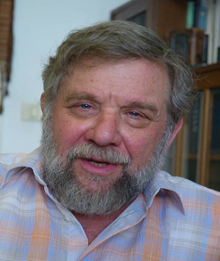 Isabella Ginor (former Soviet/Russian affairs specialist, Ha'aretz newspaper) and Gideon Remez (former head of foreign news, Israel Radio) are associate fellows of the Truman Institute, Hebrew University of Jerusalem, specializing in the Soviet/Russian military role in the Middle East. Their book Foxbats over Dimona: The Soviets' Nuclear Gamble in the Six-Day War (Yale, 2007) won the Silver Medal of the book award presented by the Washington Institute for Near East Policy. Their presentation at this conference is excerpted from their recently completed sequel, The Soviet-Israeli War, 1967-1973.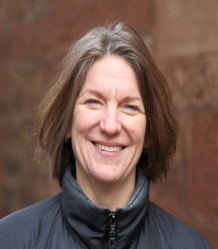 Mary Heimann, Professor of Modern History at Cardiff University and Historian of Ideas. She has particular expertise in the history of Catholicism, Communism and East-Central Europe, especially Czechoslovakia. Professor Heimann was educated at Vassar College in upstate New York and at Magdalen College, Oxford. She was one of 7 authors to appear at the Prague Writers' Festival on the theme 'The Birth of Nations' (2013) and took part in a televised debate with former Prime Minister Petr Pithart in the Czech Senate. Heimann spoke at the NATO Partnership for Peace regional stability workshop held in Kiev, Ukraine in 2015. She is the author of Czechoslovakia: The State that Failed (Yale University Press) and Catholic Devotion in Victorian England (Oxford University Press). Her next book, Christianity behind the Iron Curtain, focussing on Communist-Catholic relations in Cold War Hungary, Poland and Czechoslovakia, is to be published by Yale University Press.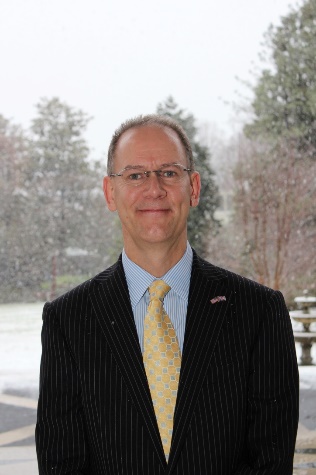 Eric Hepburn Appointed Head of Security & DSO for Foreign & Commonwealth Office (FCO) in August 2015 where I cover Physical, Personnel and Technical security for the UK and FCO's global network of 267 Posts. I have an expert team of over 120 staff based in the UK and overseas who undertake security risk assessments and manage the day-to-day operations on the ground. My team also cover security vetting, the provision of vehicles for FCO including armoured and Personal Protective Equipment. Prior to this, I've held numerous roles in both the public and private sector including, 2012 – 2015, HM Consul General & Counsellor Corporate Services (USA), a role that involved managing a consular team for Washington DC and the four nearby US states, Finance, HR, Estates, FM and IT for the US network. From 2006 – 2012 I was the Chief Operating Officer for 10, Downing Street, where I served three different Prime Ministers (Blair, Brown, Cameron) and was responsible for the renovation works for the building. A qualified Management Accountant, I'm married with three grown up children.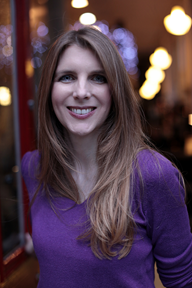 Jane Marriott is the Director of the UK's new Joint International Counter Terrorism Unit. Formerly Ambassador to Sana'a, Yemen and acting Ambassador to Tehran, she has also been posted in Iraq (twice) and Afghanistan; worked for the US Department of State under Richard C. Holbrooke and CENTCOM under General Petraeus. She has also worked in the Cabinet Office, Home Office and Ministry of Defence. Jane enjoys travelling, history and politics and fitness training. She used to play the 'cello until it was smashed in the attack on the British Embassy in Tehran.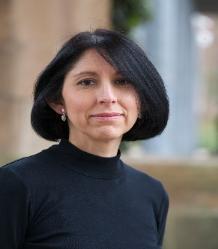 Dr Rogelia Pastor-Castro is Lecturer in International History at the University of Strathclyde. Her research interests focus on European security and integration. Her publications include, co-edited with John W Young, The Paris Embassy: British Ambassadors and Anglo-French Relations, 1944-1979 (2013) which was the basis for a Witness Seminar at the Foreign and Commonwealth Office in 2014. She has published on post-war European defence and British and French diplomacy. She is currently working on British and French contending visions of Europe. She is principal investigator on a project on relations between Britain and France in World War Two funded by Royal Society of Edinburgh. She is Treasurer of the British International History Group.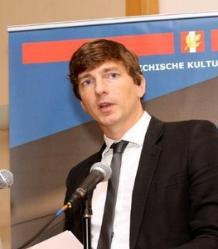 Dr David Schriffl is a historian at the Austrian Academy of Sciences. He has published extensively on relations between Austria and Slovakia and his monograph Cooperative neighbours or impassable border? Austrian-Slovak relations from 1945 to 1968, received the best publication prize from the Austrian Academy of Sciences in 2012. He is currently working on relations between Austria and Portugal from the 18th to the 20th Century comparing their crossing points, empires and their republican remainders. He has recently published with Stefan Müller and Adamantios Skordos: Secret Friends: Austria's relations with the Southern European dictatorships after 1945: Spain, Portugal, Greece. (Vienna 2016). He has worked as Historian for the General Settlement Fund for Victims of National Socialism, Vienna. He is also a member of the Permanent Conference of Austrian and Czech Historians (SKÖTH) and contributed to radio and television programmes on Austrian foreign relations.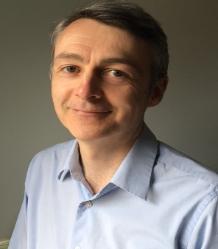 Dr Richard Smith is Senior Historian at the Foreign and Commonwealth Office and editor of Documents on British Policy Overseas. He recently jointly edited a special edition of the International History Review (38:2) on 'Sir Edward Grey and Outbreak of the First World War' to which he also contributed a paper on 'Sir Edward Grey: the private life of a Foreign Secretary'. In addition, he has just finished jointly editing a book on the Foreign Office, Commerce and British Foreign Policy (due to be published by Palgrave later in the year) and contributed a chapter on British trade with Iran in the 1970s.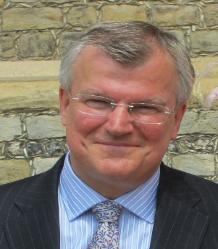 Simon Smith was HM Ambassador in Ukraine from September 2012 to September 2015, leading the British Embassy in Kyiv through the challenging months of the "Revolution of Dignity", followed by the sustained Russian assault on Ukraine's sovereignty and integrity. From 2007 to 2012 he was HM Ambassador to Austria and was the UK's Permanent Representative to UN and other international organisations in Vienna, notably as the UK Governor the FCO on the Board of the International Atomic Energy Agency. During a 29 year diplomatic career he has also worked in the British Embassies in Moscow and Tokyo, and headed the FCO's Russia, S Caucasus and C Asia Directorate, and its North East Asia and Pacific Department. He is currently preparing for his next overseas assignment.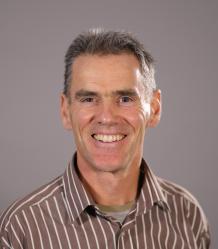 Martin Thomas is Professor of Imperial History and Director of the Centre for the Study of War, State and Society at the University of Exeter. A specialist in the politics of contested decolonization, his most recent publications are Violence and Colonial Order: Police, Workers and Protest in the European Colonial Empires, 1918-1940 (Cambridge University Press, 2012) and Fight or Flight: Britain, France, and their Roads from Empire (Oxford University Press, 2014). He is currently an Independent Social Research Foundation Fellow and coordinator of a Leverhulme Trust research network, Understanding Insurgencies: Resonances from the Colonial Past.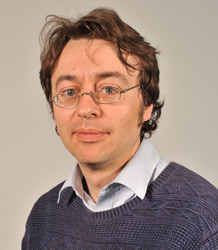 Richard Toye is Professor of Modern History at the University of Exeter. He has published widely in the field of British, international, and imperial history. He is best known for his three books on Churchill, the most recent of which is The Roar of the Lion: The Untold Story of Churchill's World War II Speeches (2013). He is currently working with Professor Martin Thomas on a comparative history of British and French imperial rhetoric from the 1880s to the 1950s, which will be published by Oxford University Press.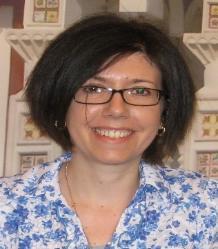 Dr Karine Varley is a Lecturer in French and European History at the University of Strathclyde. She is the author of Under the Shadow of Defeat: The War of 1870-71 in French Memory (Palgrave, 2008), and has published widely on the Franco-Prussian War and Second World War. She is currently writing a book exploring French relations with Italy during the Second World War. She is also working on a two-year Royal Society of Edinburgh funded project on relations between Britain and France in World War Two.