UK MEDIATION CLINIC CONFERENCE: Learning by Reflecting
Saturday 05 February 2022 via Zoom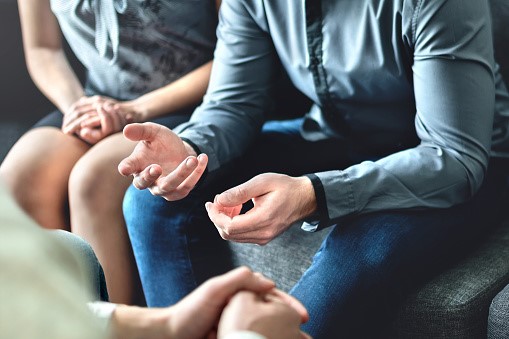 "Reflective practice is a dialogue of thinking and doing through which I become more skilful." (Donald Schön)
Since its inception Strathclyde Mediation Clinic has woven reflective practice into its work. The second Annual UK Mediation Clinic Conference offers a full day to learn about and understand this important practice. With a keynote from Michael Lang, author of 'The Making of a Mediator', as well as workshops, interviews, panel discussion and dedicated networking time, the event builds on the success of last year's conference in laying the foundations for the clinical education of mediators. It is aimed at practitioners, educators, students and anyone interested in projects that put mediation into practice.
Speakers included Dr Barbara Wilson, Craig Cathcart, Dr Tzofnat Peleg-Baker, Abdul Rahim, Dr Tom Scade, Charlie Irvine and more.
6 CPD Points for attendance at full day, 3 CPD points for half day attendance. Certificate of Attendance also provided
Recordings from the day can be viewed on our youtube channel.
Charlie Irvine
Director
University of Strathclyde Mediation Clinic
e: mediationclinic@strath.ac.uk
Biographies
Michael D. Lang, J.D.
For over 40 years Michael has mediated family, workplace and organizational disputes.
In addition, he helped create graduate programs and served as a Professor of Conflict Resolution at three universities.
For 6 years he was Editor-in-Chief of Mediation Quarterly (now Conflict Resolution Quarterly). He serves an Editorial Board member and Special Advisor to the Journal of Mediation and Applied Conflict Management at NUIMaynooth.
Michael has been studying, teaching and writing about Reflective Practice since 1985. He has published The Practitioners Guide to Reflective Practice in Conflict Resolution (2019) and co-authored The Making of a Mediator: Developing Artistry in Practice, (2000).
Michael currently facilitates 8 monthly online Reflective Practice Groups (RPG's) for mediators and coaches with participants from Canada, Ireland, Nigeria, South Africa, Trinidad, the UK, and the US.
Charlie Irvine
Charlie Irvine is Director of Strathclyde's LLM in Mediation and Conflict Resolution, combining academic study with a strong focus on practice. In response to student demand he started the Mediation Clinic in 2011; from a handful of mediations per year the Clinic has grown to the point where it provides small claims mediation in almost half of Scotland's courts. Charlie's academic work focuses on the role of justice in mediation and his practice includes workplace, succession and charity disputes and professional complaints. He is a regular contributor to the Kluwer Mediation Blog.
Gordon McKinlay
Gordon is a husband, father and grandfather who has significant and extensive experience in strategic leadership and management in the public sector. Originally as a secondary school teacher, he has wide ranging skills in educational management, additional support needs, curriculum development, lifelong professional learning and resource deployment. He became a mediator through the University of Strathclyde MSc programme and seeks to use mediative and negotiation skills in freelance leadership development, coaching and conflict situations. He loves supporting people in their own growth and has invested heavily in sector leading approaches to professional learning. This includes the role of associate tutor with Strathclyde University's "Into Headship" programme. In more normal times he loves to travel and can usually be found with a camera round his neck taking another pile of photos.
Dr Tzofnat Peleg-Baker
Tzofnat Peleg-Baker is a social psychologist and a conflict resolution scholar-practitioner. She has been writing, conducting research, teaching, coaching, and providing consulting and training services for over twenty years across continents--in the Middle East, Africa, Europe, and the US. Her topics include conflict as a learning source, participative negotiation, inclusivity, inclusive leadership, and transforming relationships from adversarial to dialogic based on dignity and respect. Her transformative work incorporates reflective models she developed and practices to cement the change in everyday life. Her students are currently middle management and executives, IT professionals, lawyers, and medical doctors who attend MBA programs or schools of continuing studies.
Tzofnat headed the Dispute Resolution Center (CDRC) in Queens, NYC, and served as the Head of Strategy at the Ministry of Justice, Israel, responsible for introducing ADR and mediation. As a Board Member and facilitator in dialogue and peace organizations, she designed and led a collaborative-inclusive leadership program and facilitated inter-group dialogues between religious and secular groups, Jews and Arabs, and Israelis and Palestinians. Democratic and dialogic reforms she led in the Israeli educational system planted the seeds for her systemic-relational perspective on diversity and conflicts.
Tzofnat earned an MA in Communications from Indiana University and an MA and a Ph.D. (ABD) in Psychology with a specialty in conflict and mediation from Rutgers University. Her doctoral dissertation on conflict transformation and inclusivity is from Vrije University in Belgium in partnership with the Taos Institute, US.
Tony Buon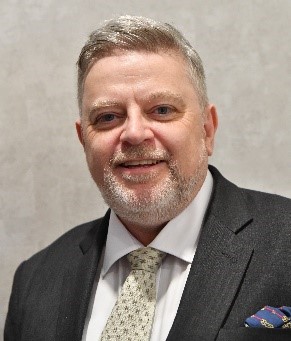 Tony is a qualified workplace psychologist, author, and has practised Mediation since 1995. He is a Registered Civil, Commercial and Workplace Mediator with both the Civil Mediation Council and Scottish Mediation. He has trained over 2000 workplace mediators worldwide. Tony has also taught at several major universities, including Robert Gordon University, where he taught on the MSc (HRM), MBA, and Employment Law Courses.
Dr Barbara Wilson
Barbara lives in the south of England. A pracademic, she has practised as a mediator and ADR consultant in the private, public and voluntary sectors since 1990. She is a Visiting Scholar at the Law School, University of Strathclyde, Glasgow, where she teaches on the LLLM/MSc in Mediation and Conflict Resolution. She has taught and trained internationally and is published in Australia, the Caribbean, Denmark, the UK and USA. She was awarded her PhD by the University of Portsmouth, UK (2009).
Dr Tom Scade
I am a retired doctor with experience of NHS Internal Medicine, NHS General Practice, NHS GP Training, Aviation Medicine, and Occupational Medicine. In addition, I was a Medical Officer in the Territorial Army for 8 years. I have therefore over the years dealt with many people in conflict and in acute distress, and this encouraged me to study Mediation and Conflict Resolution when I retired. I am now in my second year of the MSc/LLM Course in Mediation and Conflict Resolution at the University of Strathclyde. As part of this course, I am involved in carrying out Intake Interviews and assisting in Mediations with trained mediators. Also, as part of this process, I carry out reflective reviews of mediations which I am involved in and take part in reflective peer review sessions. Reflective practice has been part of my medical life since early in my career. In the 1980s I was involved in facilitating small group teaching of GP trainers and GP trainees. In these groups we would reflect on videos of actual consultations. As you will see from my presentation, in the UK reflective practice is now an integral part of medical and the other health professions undergraduate education, postgraduate training, and the development and appraisal of qualified practitioners.
Abdul Rahim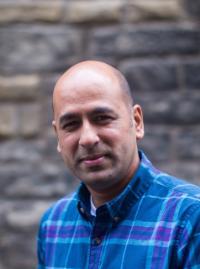 Abdul is a mediator and facilitator with over fifteen years' experience in facilitating complex multi-party, multi-issue dialogue processes within and between national governments, local authorities, the third sector and communities. He has worked across England and more recently in Scotland using civic mediation processes to build understanding and relationships across communities where cultural tensions are evident. He has experience of international conflicts, working with survivors of the Tsunami Disaster in Sri Lanka, and with marginalised Roma communities in Slovenia. Abdul is a qualified trainer in civic mediation and peace-building methodologies.
Lynn Wallace MScN, Dip. Clinical Teaching, Cert. Ed, RGN, ENB.100, RNT
Lynn is a Lecturer in Adult Nursing, Lead in Contemplative Education and Mindfulness Practitioner in the Division of Nursing at Queen Margaret University, Edinburgh, Scotland. Lynn teaches mainly on the Master of Nursing undergraduate programme, has a clinical background in Critical Care and Surgical Nursing and for many years focused on teaching practical clinical skills. Following qualifying as a Mindfulness teacher in 2018 her current focus is on promoting the integration of contemplative learning within the person centred nursing curriculum, teaching on themes of 'knowing self' interpersonal skills, sympathetic presencing and contemplative practices