PgCert Education (International)

Dun Wang, China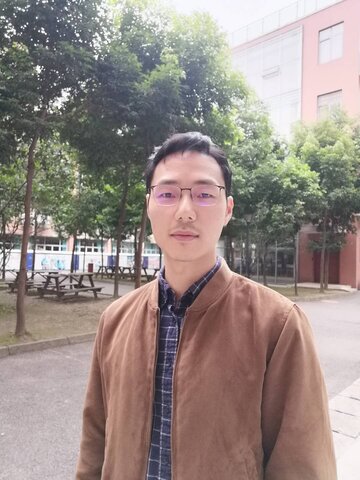 Tell us a little bit about your background...
I was born in a beautiful small county in central China. After graduating from high school, I went to my Huazhong Normal University, which is located in Wuhan, Hubei, not far from my hometown. I spent four fabulous years at that university and graduated with a Bachelors degree in Chemistry. After that, I went to Beijing and taught west Australian high school curriculum for two and a half years. I left Beijing in November 2017 and since then I have been teaching IGCSE and A level chemistry in a British school located in Chengdu, China.
What inspired you to study your chosen subject at Strathclyde?
After teaching for five years, I feel that my career has reached a plateau. To surpass it, I decided to take a professional development course which can force me to extend my limits. After consulting a few foreign colleagues, I chose the iPGCE offered by the University of Strathclyde as it is highly recommended and rated.
What advice would you give to someone considering studying your course?
Don't hesitate to apply for this course. You will definitely benefit from it.
Tell us a little bit about your experience on the course so far...
To be very honest, the course is quite intense. I believe the reason behind this is that the iPGCE is internationally recognised and has to meet the same rigorous standards as those teaching programmes delivered on campus in the UK. In order to make the best use of each synchronous session, I read thoroughly all the essential reading materials and take notes during reading, so that I will be ready to offer my answers or ask questions during the synchronous time.
Tell us a little bit about your professional background...
I started my first job in June 2015 – teaching high school physics in a bilingual school in Beijing. A year later, I was promoted to be a senior teacher and switched to teaching chemistry. In that school, I was exposed to pedagogies and education policies that are different from those in the Chinese education system, which catalysed my interest in international education. I left Beijing in November 2017 and joined a British school in Chengdu, China. Since then, I have been working in the same school. In this school, I am not only a chemistry teacher but also a tutor. I was also a house parent in boarding. Different job duties allow me to know my pupils from different perspectives and thus understand them better. Moreover, through different lenses, I get to see how all the gears constituting a school work interdependently. I feel blessed to have worked in such great schools and with amazing people from all over the world.
What are your professional aspirations for the future?
I want to be a senior school leader in the future so that I can incorporate the most advanced pedagogies and education polices into the Chinese education system.
How do you think this course will help prepare you for your future career?
The course can prepare me to teach and/or enhance my career prospects of working in international school settings.
Have there been any memorable moments on the course, so far?
Every synchronous session is memorable for me. I really enjoy discussing, debating and collaborating with my classmates.
Any final points, or words of wisdom?
I hope that I will visit the University of Strathclyde someday.