MSc Education Studies

Laureen Gilmour, UK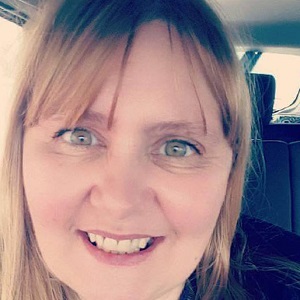 Tell us a bit about your background…
I was born in Edinburgh but lived in Glasgow in a single parent family, with just my mum and two brothers. My mum only had a high school education and worked various low skilled jobs such as a cleaner, dish washer etc to earn money. Mum always told us we could do whatever we wanted but only having a high school education herself she did not know the best way to help us achieve our goals. Even when I returned to education as a mature student I don't think my mum quite understood why I wanted to learn at my age. She never acknowledged I was at university and it was only after she died that I found out she would tell people I was clever. I had always wanted to be a school teacher growing up but wasn't diagnosed as dyslexic till I was in high school and even then, I was written off to the point when I mentioned about being a teacher at to the careers officer she laughed and advised that I stay within my abilities and work in a shop. The whole experience put me off even thinking about returning to education for many years.
What inspired you to study your course?
I had talked about returning to education for years and my daughter kept telling me I should do it. In the end I unintentionally applied for the Access to Humanities course at Langside College (which turned out to be the best mistake I ever made, as it started me on the journey I am on now). There the lecturers encourage us to apply to university, despite not feeling confident I had the ability to succeed at university I applied for a joint honours degree in History and Education. Combining my love of history and a passion for education. I dropped to a single honour history in third year. A decision I regretted.
Why did you choose to continue studying (for your MSc) at the University of Strathclyde?
Despite not having the smoothest of journey's through my undergraduate degree I knew that if possible I wanted to continue my educational journey. I needed to see just how far I could go. Since starting university I have moved away from wanting to teach in schools but knew I wanted to work in education. After my graduation, I was looking on the university website when I stumbled upon the MSc Education Studies, which was perfect for me as it would allow me to explore my interest in education and widening access. It allows me to look at non-traditional as well as traditional forms of education. I choose to continue to study at Strathclyde for practical reasons. I am a mature student and a carer. I need to be able to travel to and from university quickly and easily and the support I have received from the university and lecturers during my undergraduate degree has been amazing.
What has been the highlight of your time at Strathclyde so far?
Oh my gosh, there have been so many. I think one of the highlights for me has to be becoming a student ambassador. The majority of ambassadors are your 'traditional' young students but being able to show potential students the diversity of the student body is good. I have worked at the university open days as well as information days for other potential mature students as well as parents and carers. I have had the pleasure for the last two years of working at the International Science Summer school, where along with other ambassadors we act as guides for visiting Chinese students.
What specialist knowledge/professional skills have you developed whilst studying the course?
I don't know if I have developed any specialist knowledge or professional skills but I have developed personal skills. I know that when it comes to education one sized doesn't fit all. We need to be far more flexible with students, especially those from a widening access background and mature students.
What would be your advice for people considering taking this course?
This MSc is not a teaching qualification and will not allow you to teach in schools. However, if you already teach or would like to work in education it can give valuable insight into how and why we educate.
What have been the main challenges studying at postgraduate level?
Postgraduate is meant to challenge you and is much more intense than undergraduate as you only have a year in which to do it. You are expected to work at a much higher level than undergraduate and if you are not fully committed it will be obvious in the quality of the work that you produce. You need to be extremely focused and dedicated. Do not come into a postgraduate degree just because you don't know what to do next.
What do you think of the support available?
The support I have received has been phenomenal. My supervisor is amazing and is always willing to answer any questions I may have, she is as excited about my research project as I am, which helps a lot. The support of the professional services has been amazing; they want to help all students achieve their degrees and will always help find a way to make it possible. They are here to support us all we need to do is ask for help.
What are your ambitions for the future?
When I started my undergraduate degree I just wanted to make it through the first year and then graduate. Now I have ambitions of doing a PhD. In the near future I will be applying for funding and depending on if that is successful the plan is to return to the university and do a PhD. After that I will need to wait and see.