PhD Politics

Kusum A Vishwakarma, India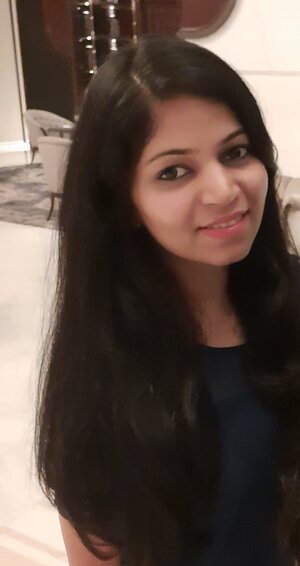 Tell us a little bit about yourself...
I am from India and I moved to the UK back in 2011 to pursue Masters degree at the University of Strathclyde. Prior to that, I completed my undergraduate degree in Chemistry from the University of Pune, India and I started exploring my interests in the field of Science & Engineering for higher studies. Thereafter, I decided to pursue the course Sustainable Engineering: Renewable Energy Systems & Environment at the University of Strathclyde. My primary reason to study and work abroad was to be able to engage, learn and collaborate with a wider audience from different national contexts. While I was in my Masters programme, my increasing interest in the subject led me to an internship at Ofgem where I worked as an Administrator in the Renewable heat incentive scheme. Both my theoretical and practical experience in energy and services triggered my willingness to learn more about other relevant policies that affect homes, businesses and communities.
Besides, I was very keen on developing my knowledge about the commercial side of Engineering for which I chose to blend my technical knowledge with a subject of Management. So I decided to progress into my career by taking up another area of study namely Global energy Management, Economics at Strathclyde. This course provided me with a deeper understanding of the global energy markets with huge impetus on the functioning of energy market system of the UK. I worked for a few years in energy companies in Glasgow before I received this fully funded research opportunity from the School of Governance & Public Policy within Strathclyde.
I am currently pursuing PhD Politics and my research aim is to design an analysis of the economy wide energy efficiency to inform policy-making and develop policy understanding. I am also working as a Research Assistant within the Centre for Energy Policy which compliments my research area and extends into my learning.
Why did you choose Strathclyde for postgraduate research study?
Strathclyde is a leading institution and a world-class research centre within itself. Its focus being useful learning goes well beyond the traditional methods of teaching. Going back to year 2011, in the first instance, I found the course structure very well-designed and focused which helped me take my decision, whether it was pursuing MSc Sustainable Engineering or studying Global Energy Management, Economics. And with this experience, Strathclyde became an integral part of my learning and development and I couldn't have chosen any other university over Strathclyde for my postgraduate research.
Nevertheless, the School of Government and Public Policy (GPP) follows an excellent interdisciplinary approach of combining ideas and practical knowledge through real world engagement. It has an impressive setup with different Centres functioning in collaboration which allows one to explore ones research skills, learn and act to ones capabilities which definitely enhances the overall experience. My research within the school of GPP and current work at the Centre for Energy Policy seems to support my future objectives of engaging within the policy domain on a national/international level.
Tell us about the nature of your research...
My research is interdisciplinary in nature involving different aspects of Political Science, Economics and Engineering. My research aim is to design an analysis of the economy wide energy efficiency to inform policy-making and to develop policy understanding.
What do you like about your research area?
The best part of my research area is that it threads through back to the learnings from my previous degrees and is multi-disciplinary in nature. It allows me to collaborate, engage and develop my understanding in a wider context.
What's the Strathclyde research community like?
The research community is so diverse with many opportunities to share our work and ideas with each other. They organise many conferences, seminars and events that help you get involved and provide a good platform for research and professional development.
What are the Strathclyde facilities like?
Strathclyde has number of facilities from having a well-developed library to student association services which one can benefit from and there are plenty opportunities to use those facilities, explore and grow.
Tell us about the support from your supervisor and the wider Strathclyde team?
My supervisors Dr. Karen Turner & Dr. Vladimir Stankovic have been of immense support right from the start from getting the HASS studentship covered to all the supervision I've received so far in my research. School of Government & Public Policy played a crucial role in nominating me as one of the candidates from Politics and helped me secure this funded research opportunity. It has contributed to my political sciences learnings and provided me an opportunity to interact with broad range of people who are experts in the field which definitely adds to my knowledge and understanding. The colloquiums held by GPP every month is a good platform to present your research and learn from others. It improves the overall experience of learning and sharing ideas and suggestions. Also, Dr. Karen Turner provided me the opportunity to work closely within the Centre for Energy Policy (CEP) and it has been in my best interest. My CEP work coincides well with my research objectives and I believe my work has only had a positive impact on my research. I would also like to mention Dr. Joseph Clarke from the Department of Mechanical & Aerospace Engineering, who has been a great mentor ever since I joined Strathclyde in the year 2011. I am grateful to him for his guidance. The wider Strathclyde team is truly remarkable and I feel much obliged when I think of different circumstances and the amount of support I have received from everyone along the way.
What's the best thing about Strathclyde?
Strathclyde is an institution of not just simple learning but it provides a firm underpinning for your beliefs and career pathways. The best thing however, is its world-class academics and the university's vibrant atmosphere that allows one to engage and develop better.
What would you like to do after your PhD?
I would like to contribute to the university and keep developing into my research with the same interdisciplinary approach that I am following currently. Besides I am working as a Research Assistant within the Centre for Energy Policy which is a great push for me in the direction that I would have chosen for myself and anticipated long ago in my career. So I believe there is a good opportunity for me to fully engage within the Centre and GPP to be able to extend my knowledge and learning capacity upon completion of my PhD.