Our graduates

Robin Young, PGDE Primary Education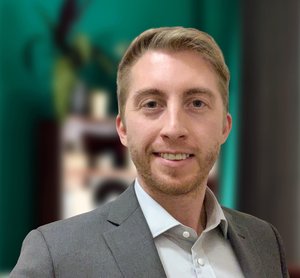 Tell us a little bit about your background...
I'm an award-winning Instructional Designer from Toronto, Canada specializing in eLearning, mLearning, Learning Management Systems and Curriculum Design. I took my PGDE I gained at Strathclyde and stepped into the world of adult learning and corporate training.
Why did you decide to study your chosen subject at university?
I chose Strathclyde because of their respected reputation, one that extended beyond Scotland, over to Canada.
What advice would you give to someone considering studying your course?
You're going to learn a lot. Be ready for the information you'll have coming your way. It may not all make sense to you up front, but your placements will put everything into perspective.
Can you tell us about your experience on placement?
The placements I was part of at Strathclyde were incredibly valuable as it allowed me to step out of the classroom and into the role I was learning about. It allowed me to put theories into practice.
Where are you working now?
Today I am the Senior Manager of Instructional Design for Pet Valu. I oversee, design and build all eLearning experiences part of the online curriculum.
What is the best part of your job?
The best part of my job is no two days are the same. I am always learning new things and get to build learning experiences that help our employees make the right recommendations for customers and their pets.
How did your time at Strathclyde help you prepare for this role?
Aside from the excellent knowledge I gained on my programme, Strathclyde gave me the confidence I needed to break into the field of adult learning.
Any final points, or words of wisdom?
Remember that a degree opens a lot of different doors. Be aware of the opportunities that you may not have thought of when you started your studies. These new areas could lead to rewarding careers.