MSc Diplomacy & International Security

Chinweuju Ezinwanne Nzewi, Nigeria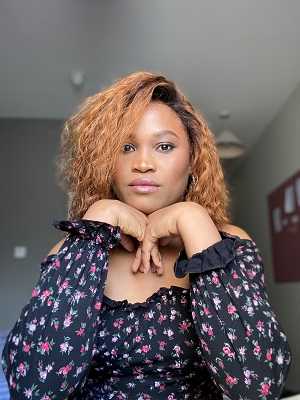 What inspired you to study Diplomacy and International Security (MSc)?
Having studied history and international studies during my undergraduate studies, I was inspired to extend my knowledge of state relations. Most importantly, I wanted to gain a more extensive knowledge of the role of women and their impact in influencing the relation of states.
What do you enjoy most about your course?
I must admit that one of the things I enjoy most about the course is having access to a lot of new information and declassified documents. It's always interesting to read about the discussions that happened behind closed doors.
What specialist knowledge/professional skills have you developed whilst studying the course?
I can carry out extensive research using a combination of oral interviews, other primary, and secondary sources. Also, I have an expanded knowledge of Cold War relations on the African continent. Furthermore, my knowledge of feminism and international organisations has expanded. Additionally, I have in-depth knowledge of the role of diplomacy in state relations and how embassies are adapted to function especially in times of crisis. Most importantly, I exhibited impressive research, adaptation and problem-solving skills while writing my dissertation. My dissertation focused on the socio-cultural challenges of Black women in diplomacy: A qualitative comparative analysis of women in Nigeria's Ministry of Foreign Affairs and Black women in Britain's foreign and commonwealth office. I chose to write on this topic because I became aware of the sparse literature on Black women in diplomacy and therefore wanted to fill the gap. Having produced the work during the pandemic, I sought out alternative ways of gathering information. That led me to register for oral history training with the Scottish oral history centre. Using the knowledge I gained, I sought out Black women in Nigeria's and Britain's foreign office and conducted oral interviews with them. These interviews helped me represent the voices of Black women in diplomacy. I used the information I got from these women in addition to other primary and secondary sources to produce the work. I am proud to say that I was awarded a distinction for my dissertation.
What do you think of the support available?
Academic and administrative staff are supportive and always eager to help. They have contributed to making my journey more adaptable.
What advice would you give to a prospective student coming to study your course?
The course is interesting and depending on your background, you will be able to experience and learn about events from a different perspective. There are many library sources available to you and the lecturers are always available to provide guidance and assistance.
What are your ambitions for the future and how do you think your time at Strathclyde will help you achieve your goals?
I am currently registered to start my PhD in January at Strathclyde and I aim to keep working on research to help amplify the voices of Black women in diplomacy. One of the issues made obvious during my study is the limited literature and representation of Black women in diplomacy. Although there is an increase in feminist representation and portrayal, it is often written from the perspective of western white women. My time at Strathclyde has equipped me with the tools to carry out further extensive research on this.