Five Reasons for Visiting Tennent's Wellpark Brewery
By Savio Baptista
Each time I'm in a new city, I always look for an opportunity to visit the local breweries. In the past, I've visited the Alexander Keith's Brewery in Halifax, Nova Scotia as well as the Steam Whistle Brewery in Toronto, Ontario.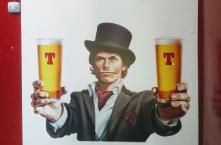 When I moved to Glasgow, one of my most memorable Scottish experiences was trying Tennent's lager for the very first time. You could imagine my surprise when I later learned that the Tennent's Wellpark Brewery was only a five-minute walk from my student residence.
This year, I finally crossed off the Tennents tour off my bucket list. Overall, it was quite an enjoyable experience.
Here are my top five reasons for taking the tour:
1) As a student, you only have to pay £5 for the tour. (Don't forget to bring your student ID card)
2) You get a behind the scenes look into the beer making process.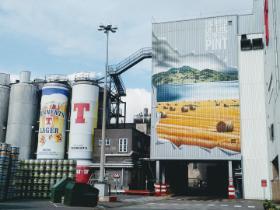 3) There's a showcase of the older Tennents bottles as well as other memorabilia.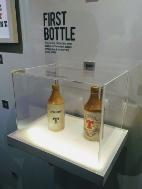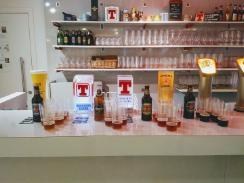 Did you know there was a Tennent's arcade game? Neither did I.
4) You get to "sample" a number of different beers. For some, this ends up becoming their favourite part of the tour.
5) There's a cutout!
I hope these reasons have convinced you to sign up and go on this tour!