The machining team at the Advanced Forming Research Centre (AFRC) has completed its first project using the DMG Mori 5 axis mill turn machine – DMU125 FD DuoBLOCK. As part of the centre's core research programme the team has developed a method of manufacture for super plastic forming (SPF) dies to be used with the centre's 200 tonne SPF press.
As a result of this project the centre can now develop manufacturing processes for large tools and dies which will improve the outputs of its research projects particularly around the area of hot forming.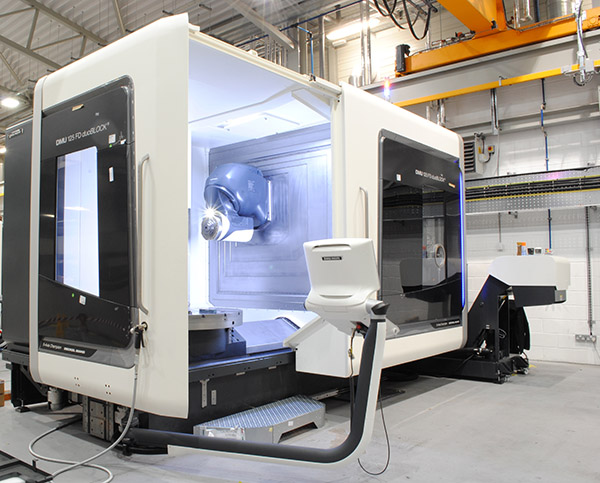 The project also allowed the team to develop their post-processor and on machine verification software.
Previously manufactured in 316 stainless steel the AFRC used a nickel based alloy, Cronite HR4, for the new dies. High performance, high feed milling strategies were used for roughing followed by high speed machining strategies to achieve the desired finish. The surface finish achieved within the cavities was 0.3 Ra. The new dies can be used at temperatures upwards of 900°C.
Speaking about the project, Stephen Fitzpatrick, machining team lead at the AFRC, said:
Using nickel based alloy provides a marked improvement in creep, oxidation, and wear resistance in comparison to the more traditionally used stainless steel. All of this combined makes for a much stronger, more durable and longer lasting die helping to increase the centre's capability in hot forming projects.

"However, these improvements present machining challenges due to high cutting interface temperatures, increased shear forces, abrasiveness and chemical affinity with tool materials."