Gary Fisher, regarded globally as the inventor of the modern day mountain bike, visited the Advanced Forming Research Centre (AFRC) in Glasgow on 15 November.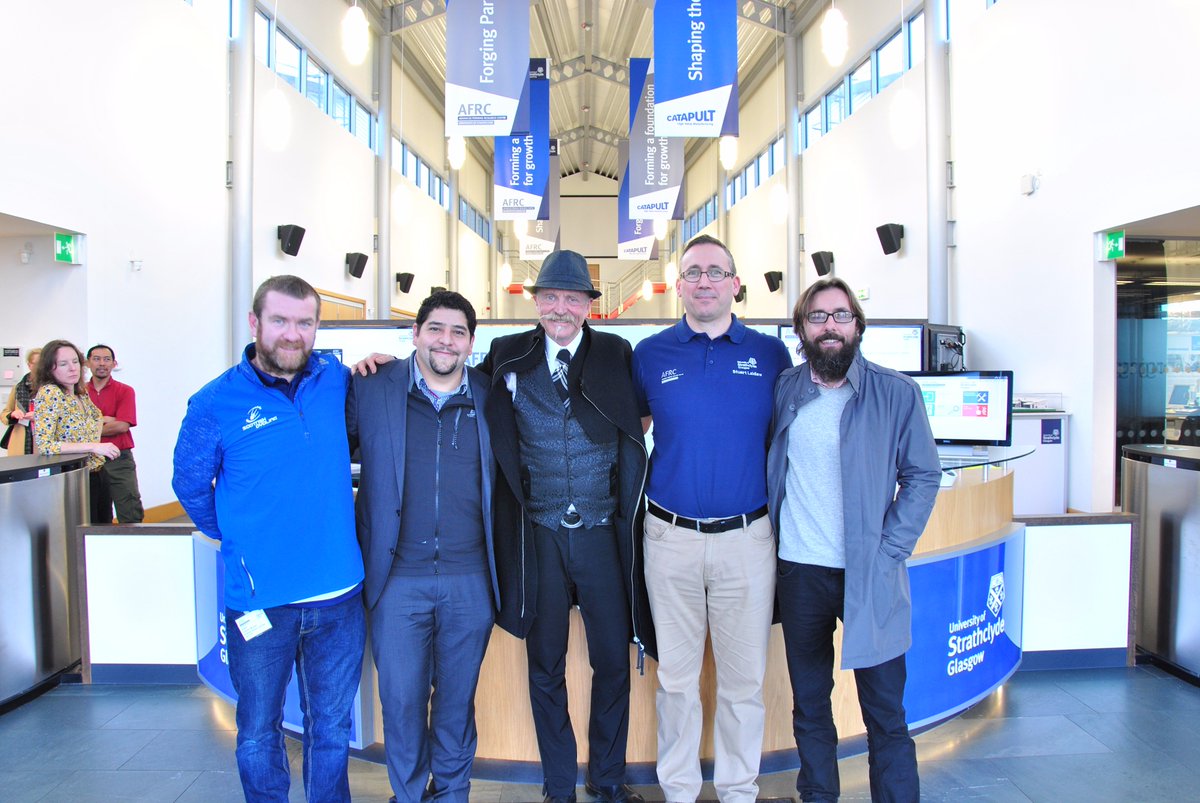 Gary accepted an invitation to headline the Scottish Mountain Biking Conference in Aviemore and, during this trip, he was also interested in finding out more about the world class research and development technology in Scotland. This led to the AFRC being fortunate enough to be included in his visit as one of only two chosen research and development facilities in Scotland.
During his visit to the AFRC, Gary saw first-hand, the centre's capabilities and the services it provides customers. He discussed the relevance of these to the challenges facing the mountain bike manufacturing industry.
Through demonstrations and in-depth discussions with researchers and engineers, Gary was shown how the AFRC could assist with current challenges in bicycle manufacturing from residual stress of materials to component manufacture, performance criteria and weight reduction.
In addition to the tour, Gary discussed design projects with lead academics from Edinburgh Napier University and the University of Strathclyde. Jose Hernandez talked about the University of Strathclyde's entrepreneurial spin-off activity in the cycling sector, whilst Professor Geraint Florida-James discussed sports science capabilities at Edinburgh Napier University.
Stuart Laidlaw, Knowledge Exchange Fellow at the AFRC commented on the visit:
Taking Gary round the AFRC was a great opportunity to demonstrate our capabilities and how we are able to prototype new materials and manufacturing techniques.

"Overall, the visit went very well and Gary left with a very clear and positive impression of the world class facilities and personnel available at AFRC and in Scotland as a whole."