National Manufacturing Institute for Scotland
Location announced for centre of excellence.
A new 'Factory for the Future' will be built on the banks of the Clyde.
Renfrewshire will be home to the new £65 million National Manufacturing Institute for Scotland (NMIS), with the University of Strathclyde announced as the anchor university.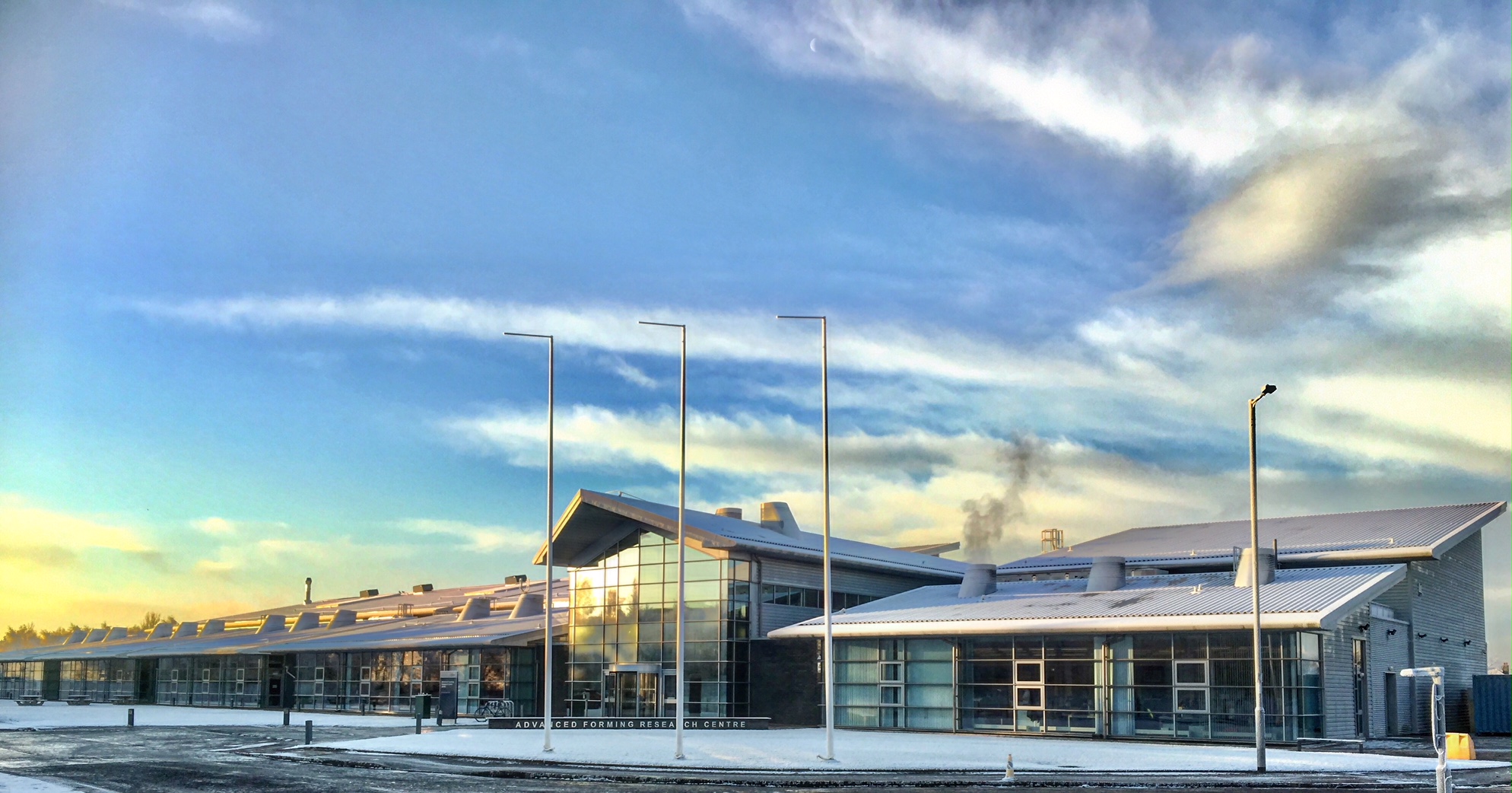 Work to build the centre, which will help manufacturing businesses throughout Scotland become world leaders in innovation, will begin next year. The centre at Inchinnan will be located right next to Glasgow International Airport and the M8.

The Scottish Government will invest £48 million in NMIS with £8 million from the University of Strathclyde. This is in addition to the £8.9 million announced in June 2017 for the Lightweight Manufacturing Centre as a first step towards the wider centre. Renfrewshire Council will provide a further £39.1 million through the Glasgow City Region Deal to support wider infrastructure work at the site.
First Minister Nicola Sturgeon and Economy Secretary Keith Brown made the announcement during a visit to Rolls-Royce's manufacturing facility in Inchinnan. Rolls-Royce is a founding member of the University of Strathclyde's existing Advanced Forming Research Centre.

Speaking after a meeting with some of Scotland's leading manufacturing companies, the First Minister said:

"This exciting facility will be an industry-led international centre of manufacturing expertise. Research, industry and the public sector will work together to transform skills, productivity and innovation, attracting investment and making Scotland a global leader in advanced manufacturing.

"It will help companies right across Scotland embrace new manufacturing techniques, support cutting edge research and help to further develop the skills of our workforce. The manufacturing jobs of the future offer exciting and rewarding careers for young people. We want to inspire them to work in this sector and revive Scotland's proud tradition of manufacturing and engineering.

"Inchinnan provides a gateway to the world through proximity to the airport and revives Scotland's proud tradition of manufacturing and engineering.

"Although the centre will sit on the Clydeside, the benefits will be felt throughout Scotland.

Economy Secretary Keith Brown added:

"Manufacturing is a key industry, already accounting for 52 % of Scotland's international exports, and nearly £600m of Scotland's spend on business research and development.

"Our investment in NMIS builds on our support for the Lightweight Manufacturing Centre and will support that and our ambitious target of doubling business expenditure on research and development by 2025. This centre will not only see us continue to reach out worldwide, but also see the rest of the world turning to Scotland for innovation and expertise."

Professor Sir Jim McDonald, Principal and Vice-Chancellor of the University of Strathclyde, said: "Today's announcement marks the beginning of a new chapter for Scottish manufacturing, building on a great tradition of innovation. By capitalising on world-class, industry-relevant research and supporting skills-development, the new institute will attract inward investment to Scotland, stimulate the creation of jobs and help companies compete globally.

"The University of Strathclyde prides itself on forging new levels of collaboration between researchers and the public and private sectors to accelerate the pace of research and development, and crucially, to deliver benefit to businesses and the economy. We are delighted to be the anchor university for the Institute and will ensure close engagement with the Scottish Research Partnership in Engineering representing a consortium of Scotland's leading research intensive universities. We also look forward to working closely with new and existing partners to deliver a step-change in advanced manufacturing for Scotland."

Renfrewshire Council Leader Iain Nicolson said: "Renfrewshire has long been renowned for its manufacturing expertise and innovation, not least in giving Paisley Pattern to the world, and I am excited about the prospect of helping to play our part in making Scotland a global leader in advanced manufacturing.

"I believe through our existing manufacturing expertise combined with excellent transport connections by air, land and sea - which will be further enhanced by our Glasgow City Region City Deal projects - Renfrewshire offers the perfect environment for the National Manufacturing Institute for Scotland to flourish and we look forward to working with colleagues to deliver its ambitious aims."

Managing director at Scottish Enterprise, Linda Hanna said: "supporting growth in Scotland's manufacturing sector is a key priority for us and central to the future of Scotland's economy. Today's announcement marks a great milestone in the journey towards creating expertise and capability in a new hub to help drive increased innovation and investment. We are looking forward to continuing to work closely with partners to deliver this ambitious project and grow Scotland's reputation as a global hub for high value manufacturing."

Dr. Hamid Mughal, Director of Global Manufacturing, Rolls-Royce said: "We welcome the Scottish Government's announcement on the National Manufacturing Institute for Scotland, which is positive news for the Inchinnan district. It is hugely encouraging to see that the strategic importance of advanced manufacturing is being duly recognised and that the Scottish Government intends to work closely with industry to promote greater innovation and productivity."