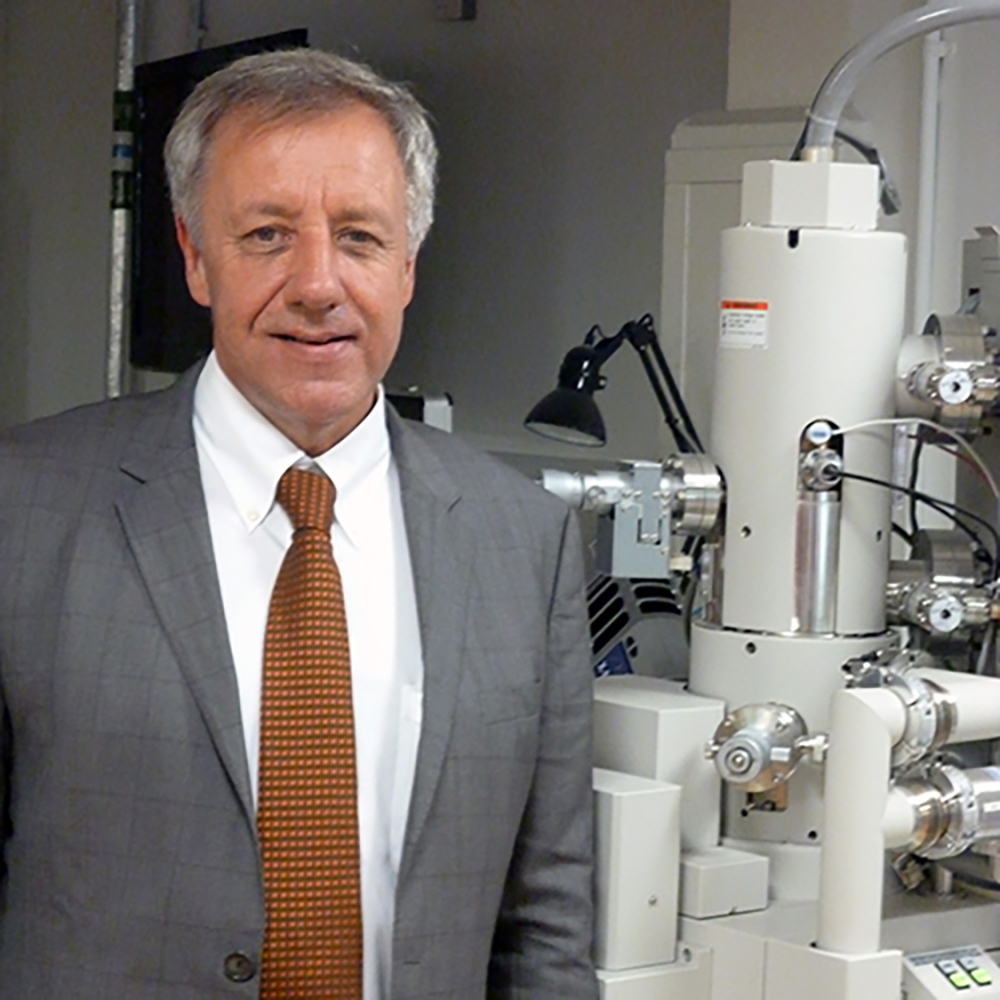 Dr Alex Galloway, CEng FIMechE - AMRL Director
Dr Galloway is the Director of the Advanced Materials Research Laboratory (AMRL). He is a Reader in the Department of Mechanical & Aerospace Engineering and Deputy Associate Principal (International) of the University.

His teaching portfolio is in the field of fundamental materials science and engineering materials selection. His research interests include advanced joining processes, microstructural analysis, surface engineering and nuclear fusion materials. He has published a large number of peer reviewed journal papers and presented conference articles at a wide range of international conferences.
He is a subject matter expert in forensic failure analysis having conducted an extensive range of failure investigations for industry, insurance companies and the UK legal system.

Dr Galloway is a Fellow of the Institution of Mechanical Engineers and he is registered as a Chartered Engineer.
Dr Fiona Sillars - Knowledge Exchange Manager
Dr Fiona Sillars has been the Operations Manager at the AMRL since 2012. She focuses on customer interface and technical solutions for testing and ongoing programmes of work for a range of industrial customers. Over the six years she has set up and delivered over a hundred of AMRL projects.
With the AMRL having a range of Mechanical Engineering based equipment, Fiona's background in Chemical Engineering additionally brings a wealth of practical knowledge on micro and macro scale testing techniques, failure examinations and industry standards testing. For her PhD in Energy Storage for Electric Vehicles (Funded by EPSRCs SUPERGEN Program) she tailored porous polymer aerogels for use in activated carbon electrodes with specific materials characterisation skills developed in porosity, thermal properties and electrochemical performance.
From there Fiona continued to carry out research for the Tata Steel / University of Swansea SPECIFIC project (buildings as power stations) and the MoD/EPSRC Solar Soldier project (wearable power generation). Fiona was also the UK representative for Batteries and Supercapacitors for the European Energy Researchers Alliance (EERA) for Energy Storage.

Dr Tiziana Marrocco CEng MWeldI - Knowledge Exchange Fellow
Tiziana obtained her BEng (with Hons) in Materials Science and Engineering from the Politecnico di Torino (Italy) in 2003 and subsequently completed her PhD in Surface Engineering at The University of Nottingham. Here, she evaluated the capability of the cold spray technology for the deposition of titanium and nickel-based superalloys, and compared these with HVOF (high velocity oxy-fuel) sprayed coatings.
Her PhD project led TWI to install the first commercial cold spray facility in the UK, which she joined in 2007. As a senior project manager, she provided technical expertise on cutting-edge coating technologies and contributed to establishing the cold spray technology internationally and building an extensive customer network within industry sectors such as aerospace, power generation, biomedical, defence and automotive.
In 2014, she re-joined The University of Nottingham to work on a project funded by a major UK aerospace company. This entailed a thorough investigation of novel technologies to replace hexavalent-chrome coatings for tribologically aggressive environments and comply with the REACh regulation.
She has been involved with the Sheffield Branch of The Welding Institute, where she has been Honorary Secretary (2008-2011), Chairman (2012-2013) and President (2014-2015).
Dr Athanasios Toumpis CEng MIMechE - Advanced Materials Consultant
After many years in supervisory and leadership roles in industry, Athanasios joined the University of Strathclyde's Department of Mechanical & Aerospace Engineering where he led the scientific activities in the context of a European-wide advanced manufacturing research project.
His research experience, as developed through extensive testing programmes, extends across a wide range of experimental and analytical methods, specifically metallographic preparation of specimens, microstructural characterisation by optical and scanning electron microscopy, thermal analysis, and mechanical testing including tensile, bend, impact toughness and fatigue testing.
His research interests lie in the subject areas of advanced joining and surface engineering methods and specifically, friction stir welding and processing, and friction surfacing of ferrous alloys. As a subject matter expert in failure analysis, Athanasios has supported many organisations in diverse failure investigations.
Athanasios is registered as a Chartered Engineer and a Member of the Institution of Mechanical Engineers.
Natalie Beveridge - Financial Officer
Natalie Beveridge is the financial controller for the AMRL. Her work encompasses financial decisions such as costing of machines and machine changes to budget planning. Natalie graduated with a Bachelor's degree in Business Studies and Financial Management in 2011; she began working for the University of Strathclyde in December 2014 and has been working with the AMRL since November 2016.
Mechanical technicians
Mr Dominic Smith
Mr James Gillespie
Metallographic laboratory / optical microscopy technician
Mr James Kelly
Discover more about the Advanced Materials Research Laboratory