Advanced Materials Research Laboratory

Metallographic techniques
Our expert (Mr James Kelly) has 30+ years' experience in metallographic preparation and microscopy, with excellent skills in etching a variety of metals and knowledge for interpretation of microstructures.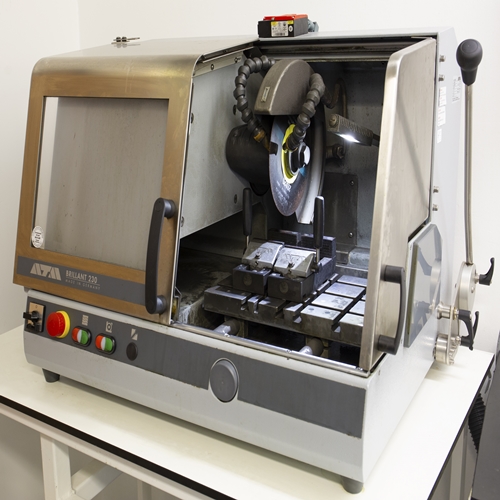 Abrasive cutter & precision cutter
Various types and sizes of abrasive wheels to carefully section any specimen
With a 250mm diameter cutting disc (for the abrasive cutter) and a 150mm disc (for the precision cutter)
Option to open the side for continuous long materials
Recirculated coolant to reduce overheating of specimens.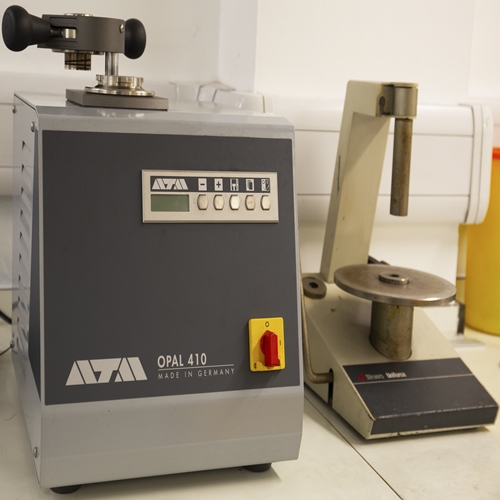 Cold and hot mounting
Automatic hot mounting presses
Mould sizes of 30mm and 40mm diameter
Hydraulic operation with automatic water cooling (for hot mounting)
Several pressure modes
Correct encapsulation of material is ensured for grinding/polishing.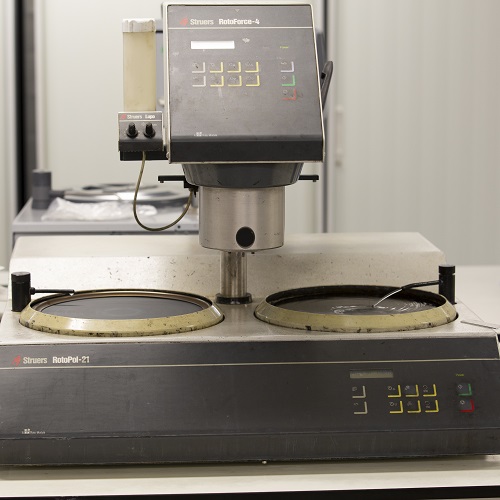 Grinders/polishers
With manual or automatic options
A selection of rotational speeds and applied loads provide flexibility to suit individual materials
Selection of different SiC papers and polishing pads for a broad range of material preparation
Etching solutions for all materials.