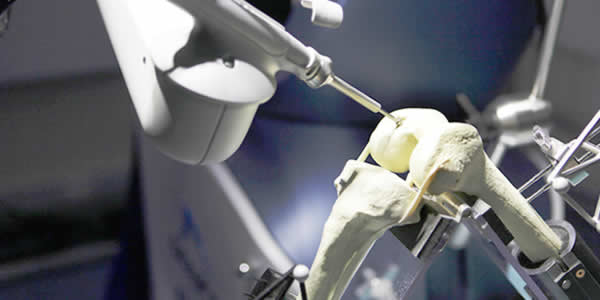 Centre for Doctoral Training In Medical Devices and Health Technologies

Why this course
The Doctor of Engineering in Medical Devices is a higher degree providing engineers and physical scientists with full research training at the life sciences interface (LSI) that's relevant to medical devices and related materials/technologies.
This training programme equips you with the basic knowledge and terminology in current life science subjects to allow you to explore LSI topics in your own research project with direction from your supervisor.
You'll gain practical experience in the life sciences techniques and an appreciation of interdisciplinary project work and also be part of the Medical Devices LSI Centre for Doctoral Training funded by the Engineering and Physical Sciences Research Council's (EPSRC's) LSI programme.
The Centre
The University of Strathclyde has been funded by the EPSRC LSI Programme to provide the UK's only Centre for Doctoral Training (CDT) in Medical Devices and Health Technologies.
With colleagues from engineering, the life sciences and physical sciences, and with input from clinical advisers from the NHS and elsewhere, the CDT offers a world-class research and training programme for some of the best graduate students in the UK.
The centre is designed to allow graduates to carry out research relevant to problems in healthcare that can be addressed through new medical devices or related technologies.
Students within the centre have the opportunity to work with medical companies and NHS and other clinical groups in state-of-the-art research projects.
The projects carried out in the centre are highly relevant to the clinicians, patients and medical companies who are the end-users of such research. A key feature of CDT research projects is their interdisciplinary nature – each project is co-supervised by academic staff from different scientific disciplines with expertise on a wide range of topics including drug delivery, bioimaging, cell and tissue engineering cardiovascular devices and medical diagnostics.
Structure of the programme
The EngD in Medical Devices is offered for full-time study only. The duration of study is 48 months. Entry to the course is competitive: prospective students should possess an engineering or physical science degree from a UK university or have an equivalent qualification from a recognised overseas institution. During the first 12 months the course comprises a series of credit based instructional classes. Students are required to attain satisfactory performance in these instructional classes and acquire 180 credits before being permitted to proceed to work on a 3-year doctoral research project. The instructional element of the course is delivered over the first two semesters of Year 1. Doctoral project work commences at the start of Year 2, the research topic having been selected during the 2nd semester of Year 1.
To gain the award of EngD a student must attain a minimum of 180 credits from the first year of study, attained through attendance and examination of a specified curriculum of instructional modules, and must successful complete a programme of original research conducted in the field of Medical Devices. This research project will commence in Year 2 and normally be completed by the end of Year 4 at which time the student will be required to submit a portfolio/thesis for oral examination by a panel of examiners, two of whom will be external to the University.
The instructional element of the course comprises compulsory and optional modules. On satisfactory completion of the instructional element of the course students with 180 credits will be allowed to proceed to Year 2 and will commence work on their doctoral project. Any student who does not attain 180 credits may be transferred to Postgraduate Diploma (PGDip) or Postgraduate Certificate (PGCert) in Medical Devices, which require 120 and 60 credits respectively. Graduation with a PgDip or PgCert in Medical Devices will only be available to students who have registered to study for the MSc in Medical Devices.
The instructional component of the programme (Year 1) is divided into four blocks of teaching, aligned with the usual University academic year. The first semester is divided into two 6-week blocks. The second and third semesters hold the optional taught classes and project work respectively. Each 10-credit class has 30 timetabled contact hours.
The first week of Semester 1 is devoted to Departmental and University initiation: departmental safety, campus and library tours, and an overview of staff research interests. Weeks 2-6 of Semester 1 are devoted to BE915 Medical Science for Engineering (20 credits; 80 timetabled contact hours). The remaining compulsory classes (all of which are 10 credits) are:
BE908 Biomedical Instrumentation
BE909 Biomedical Electronics
BE918 Professional Studies in Biomedical Engineering
BE919 Research Methodology
BE920 The Medical Device Regulatory Process
MP931 Generic Biomedical and Pharmaceutical Research Skills
MP959 Advanced Techniques in Biomedical Research 2
The following optional classes are offered, from which no fewer than 60 credits are to be chosen:
BE900 Tissue Mechanics
BE901 Regenerative Medicine & Tissue Engineering
BE902 Prosthetics and Orthotics
BE903 Cardiovascular Devices
BE904 Clinical and Sports Biomechanics
BE905 Bio-signal Processing and Analysis
BE906 Biomaterials and Biocompatibility
BE916 Introduction to Biomechanics
BE923 Haemodynamics for Engineers
BE924 Medical Robotics
BE925 Numerical Modelling in Biomedical Engineering
MP979 Drug Discovery
Research Project
The final semester is for experimental research project work (BE910 EngD/MSc Medical Devices Project; 20 credits). Students choose their research projects after the Easter recess, and undertake background reading, methodology development and ethics applications through the remainder of Semester 2. In Semester 3, students have full-time access to the laboratories. The deadline for submission of the project report is mid-August to allow time for independent assessment by a member of staff and for results to be returned prior to the Board of Examiners' meeting in early September.
Years 2-4
The student's individual interdisciplinary researchproject will be selected from a list of medical device projects. A rigorous matching process will be employed inthe allocation of students to projects,including discussion between student and potential supervisors and Course director. All projects will have the involvement of clinical groups or medical industry companies. Students will be able to access the widerange of facilities available in the Faculties of Engineering and Science, as well as the clinical facilities available via the Glasgow NHS Trust and other relevant UK and internatioal clinical partners.