Adam Mitchell, Postgraduate Research Student (PhD)
Adam Mitchell has a BA in Neuroscience from the University of Glasgow and an M.Sc. with Distinction in Biomedical Engineering from the University of Strathclyde. He is currently working on his PhD at the University of Strathclyde, under the supervision of Dr Jonathan Delafield-Butt, to develop wearable sensors and serious games for smart devices to assist in early diagnosis of autism.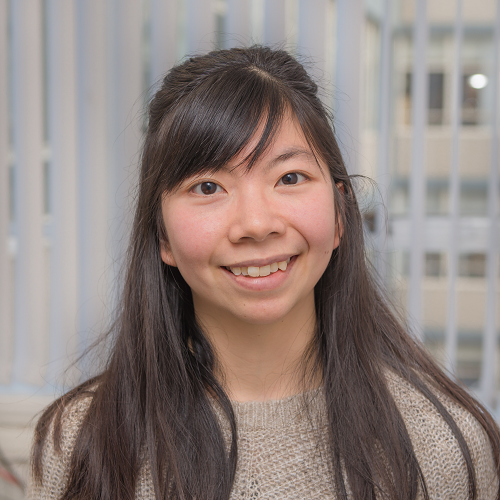 Yu Wei Chua, Postgraduate Research Student (PhD)
Yu Wei Chua completed her BA in Natural Sciences (Physiology and Psychology) at the University of Cambridge and a MSc in Clinical Mental Health Sciences in University College London. Her PhD focuses on assessing motor control in children with autism using wearable sensors and motion capture, and linking this to psychological processes such as learning and cognition. She is interested in the aetiology of mental health and neurodevelopmental conditions, especially to understand how early difficulties with motor planning and control might cascade into the patterns of social interaction and communication seen in autism.
Tim McGowan, Postgraduate Research Student (PhD)
Tim McGowan graduated from the University of Oxford in 2009 with a BA in History. Following his undergraduate degree, Tim worked as a management consultant in the City of London (specialising in large scale business transformation and information security) before completing an MSc in Psychology at the University of Nottingham. He is also a qualified teacher and Teach First ambassador. Currently, Tim is researching the relationship between movement and autism and is working to develop and deploy lightweight and wearable sensors for the ecological characterisation of the autism motor signature in very young children and infants.
Gordon Miles, Primary Teacher & Postgraduate Research Student (EdD)
Gordon Miles is a primary teacher who currently teaches in an enhanced facility for pupils with Autism Spectrum Disorder (ASD) aged 5 to 12. He is trained in Lego Based Play Interventions and has previously investigated the impact of Nurture Groups and Restorative Approaches on behaviour outcomes for pupils in primary school. His research interests are focused on developing Social Cognition in those with ASD in school. He is particularly interested in Lego play based interventions and the potential role these may play in developing Social Cognition. This research will form the basis of his EdD thesis.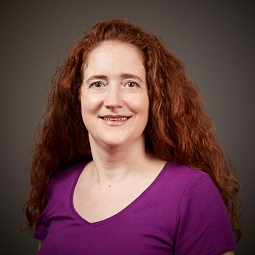 Evelyn Tonner, Laboratory Administrator
Evelyn Tonner has been with the Univeristy since June 2016, when she returned from a year of travelling. During her travels she visited India, South East Asia and Australia, while in Australia she volunteered for the local riding for the disabled club and the Australian Red Cross. Evelyn has a wealth of administration experience. She started her admin career as an office Junior in 2003 from there she worked in a wide range of different offices from private companies to local and national government agencies, building on her knowledge and skills throughout.
She completed her HNC in Business Administration and IT in 2008, and completed 3 business management modules through Open University between 2011-2012, she is currently working towards an SVQ in Business Administration at SCQF level 8.
Greta Todorova, Research Assistant
Greta Todorova has an M.Sc. with Distinction in Research Methods of Psychological Sciences from the University of Glasgow. She is currently finishing her PhD in Psychology at the University of Glasgow focusing on autism and predictive coding. She is a part-time Research Assistant, working on the set up of a 7T MRI pilot study funded by SINAPSE, which is looking to resolve the differences in brainstem nuclei between neurotypical and autistic individuals.
Louise McKeever, Postgraduate Research Student (PhD)
Louise McKeever completed her PhD at the University of Strathclyde. Her research focused on the relationship between speech, language, and fine motor control difficulties in children with autism. She used ultrasound tongue imaging to investigate speech motor control in children with ASD. Her interests included ASD conditions, ultrasound tongue imaging, speehc motor control, and language.
Elaine Hutton, Research Assistant
Elaine Hutton holds a BSc in Psychology and an MSc in Developmental Psychology from the University of Dundee, in addition to a background in nursing and education. She is interested in how neurodevelopmental disorders impact future life outcomes, especially in children and adults on the autistic spectrum.
Rachel Miller, Project Administrator
Rachel Miller previously worked at the University of Sussex in a number of roles in Research and Enterprise Services. Her academic background is in Psychology surrounding aspects of health, disability and chronic illness, and has worked with young people with autism and learning disabilities. Since leaving the lab, she is working toward an MSc in Health Psychology at the University of Stirling.
Maria Ferrara, Postgraduate Research Student (PhD)
Maria Ferrara was a PhD student at the University of Strathclyde. She investigated motor difficulties in children with autism during early childhood. In particular, she used iPad games to detect specific motor profile that may lead to novel, fun, technological diagnostic tools. She also investigated potential benefit of intensive motor training (Waldon Approach) during early childhood on social abilities.
Omar Alawajee, Postgraduate Research Student (PhD)
Omar Alawajee completed his BA in Special Education and his MSc in Autism. He completed his PhD studying the benefits of using video games in teaching social skills for children with autism spectrum disorder and students with hearing loss at the University of Strathclyde in 2019. He is presently a lecturer at Qassim University in Saudi Arabia.