SCELG welcomes researchers from the Korea Maritime Institute (KMI)
August 2018: SCELG has had the pleasure of receiving the visit of Dr Sujin Park and Mr Daekyung Kim, researchers at the Korea Maritime Institute (KMI). The KMI is a think tank funded by the Government of the Republic of Korea. The research carried out within the Institute supports the development of national policies on marine affairs and fisheries. KMI regularly engages in cooperative activities with industry partners, academic and research institutions, and government agencies.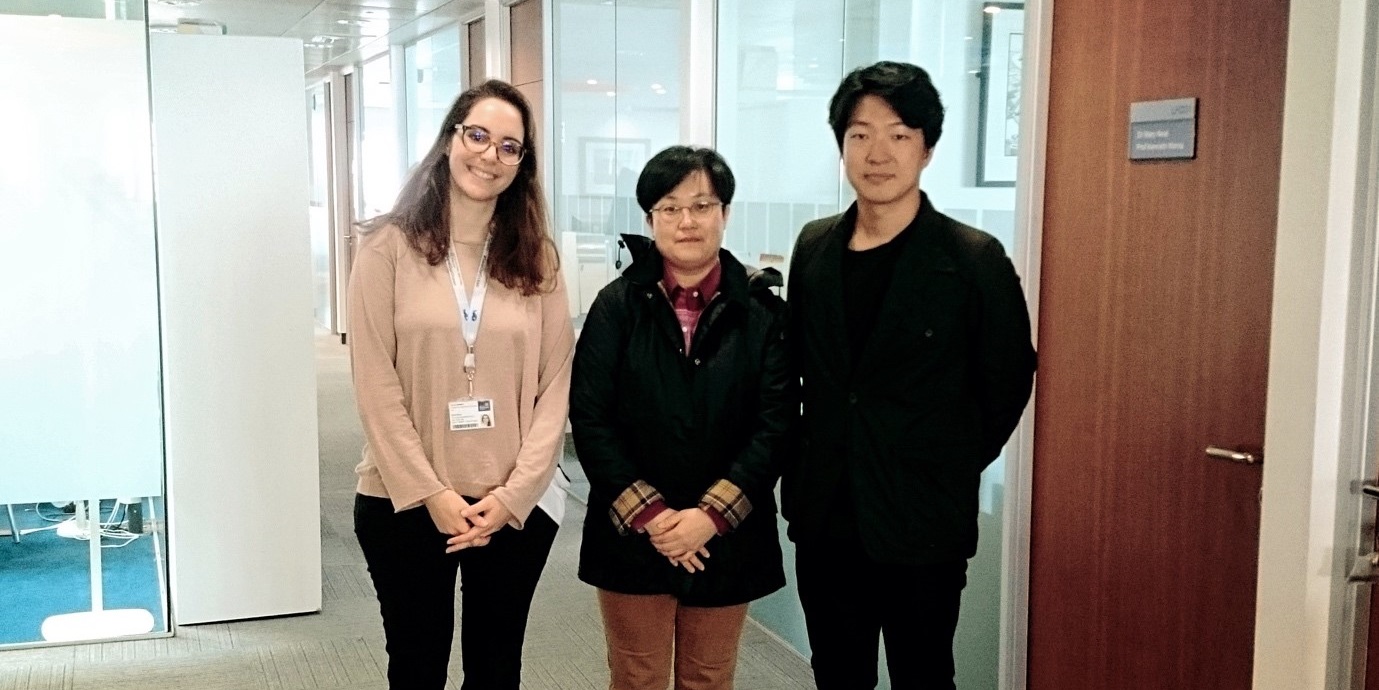 Mara Ntona with KMI delegates Dr Sujin Park and Mr Daekyung Kim
Sharing our expertise and exploring potential collaborations
During their visit, Dr Park and Mr Kim met with Mara Ntona, PhD Researcher at SCELG specialising in international and EU marine environmental law. They had the opportunity to find out more about the research carried out within SCELG on oceans, particularly on topics of mutual interest such as the ecosystem approach, and integrated marine and coastal management.
They also exchanged views on various aspects of the ongoing negotiations towards an international legally-binding instrument under the United Nations Convention on the Law of the Sea (UNCLOS) on the conservation and sustainable use of marine biological diversity of areas beyond national jurisdiction. SCELG Director Prof Elisa Morgera and Dr Daniela Diz have been actively involved in the academic debate on the new instrument, sharing findings of the research carried out within the Centre on international biodiversity law and the law of the sea with various stakeholders in the sidelines of the UN negotiations.