SCELG at International Tribunal for the Law of the Sea
SCELG returns to International Tribunal for the Law of the Sea
Oct 2020 - SCELG PhD researcher Mitchell Lennan was part of the delegation of the Republic of Maldives in the preliminary objections phase of Dispute concerning the delimitation of the maritime boundary between Mauritius and Maldives in the Indian Ocean (Mauritius/Maldives) heard recently by a Special Chamber constituted by the International Tribunal for the Law of the Sea (ITLOS) in Hamburg.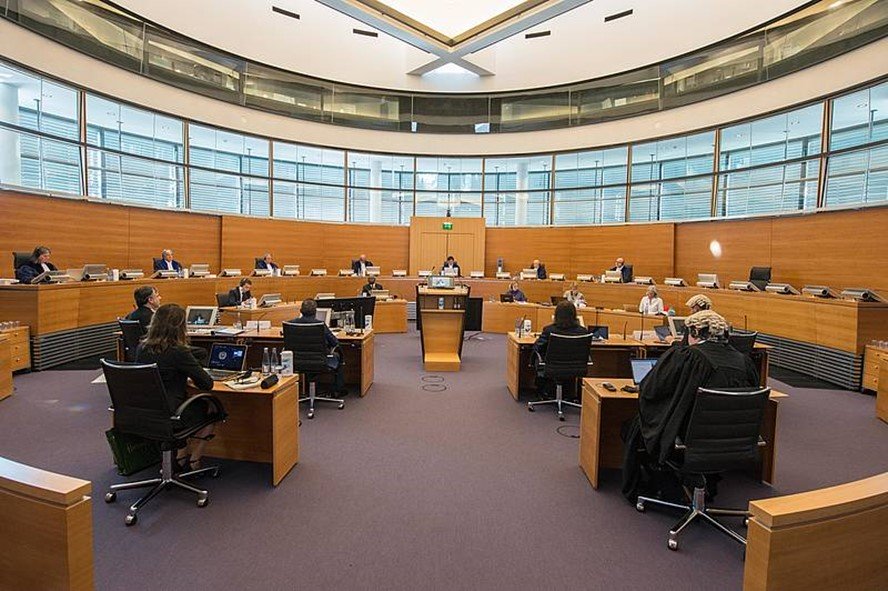 Image from the International Tribunal Law of the Sea website
The substantive case concerns Mauritius' claim for delimitation of the maritime boundary between the Chagos Archipelago and the Maldives. This hearing dealt with various preliminary objections raised by the Maldives, including the question of whether the Special Chamber has jurisdiction to delimit a maritime boundary in circumstances where a third State, the United Kingdom, maintains a sovereignty claim over the Chagos Archipelago.
The hearing on preliminary objections raised by the Republic of Maldives was held in a hybrid format due to the ongoing COVID-19 pandemic, with some judges and delegation members of both Parties participating remotely while others participated in person in Hamburg.
Working remotely as part of a small team of assistants, Mitchell provided legal research assistance to the Maldives' counsel team on various aspects of public international law and international law of the sea in preparation for and during the hearing. Mitchell also aided in the preparation of judge's folders, proofreading of counsel speeches and preparation of slides to be used by counsel during their oral arguments.
"This really was a fantastic opportunity to experience international dispute settlement working in practice, and to have the chance to work with excellent international legal practitioners from around the world. It certainly put my international legal research skills to the test! I undertook an internship in the Legal Office of ITLOS in early 2018, so it was wonderful to be "back" at the Tribunal participating in a real-life case as part of a State's delegation, albeit remotely. I was very impressed by the efforts made by the Tribunal's Registry to adapt to the challenges presented by the pandemic, and I look forward to the Special Chamber handing down their decision in early 2021."
Find out more about SCELG's research on oceans here.