Prof Morgera contributes to EU Fundamental Rights Forum
Oct 2021 — Professor Elisa Morgera contributed to the virtual event "Scotland's leadership to 'build back better'" on 12 October 2021 at the Fundamental Rights Forum 2021, together with colleagues from the Scottish National Task Force on Human Rights Leadership. The event was held to discuss Scotland's introduction of an ambitious new human rights framework, to "build back better" from the Covid pandemic. The framework was based upon all 30 recommendations of the Report of the National Taskforce for Human Rights Leadership (https://www.gov.scot/publications/national-taskforce-human-rights-leadership-report/).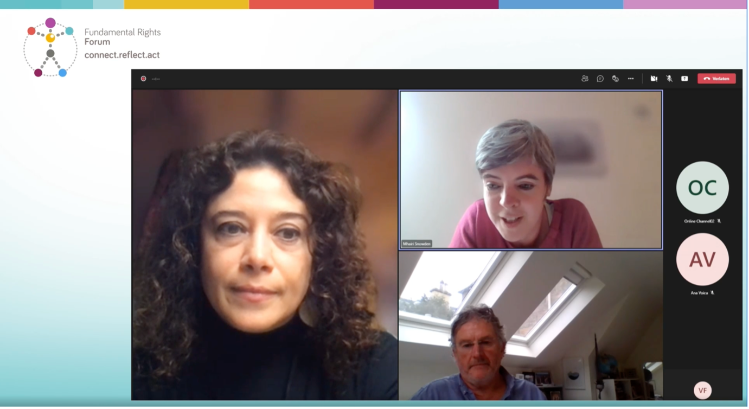 At the event, Prof Morgera presented on the innovations related to the proposed recognition of the human right to a healthy environment in Scotland, as well as lessons learned in building a public participatory process.
Related items