SCELG Director co-edits book on climate change litigation
Francesco Sindico, SCELG Co-Director, has co-edited a book titled "Comparative Climate Change Litigation: Beyond the Usual Suspects", which has been published by Springer in February 2021. The book has been co-edited with Makane Moïse Mbengue. In the book over 40 contributors cover climate litigation in the following 29 countries using a scenario based methodology. More information about the book can be found at https://www.springer.com/gp/book/9783030468811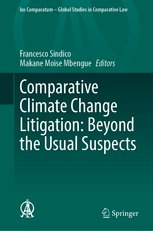 The Book Launch
SCELG and Strathclyde Law School will be organising a book launch on Wednesday 10 March from 1 to 2 PM GMT. Francesco Sindico will talk about the process of moving from an academic book to a virtual platform aimed at playing an important role in the area of climate litigation. The launch will also provide an opportunity to discuss most recent developments in climate litigation in the wake of a renewed interest for climate change in the US with the entry into power of the Biden/Harris administration in the run up to COP26. The book launch will be chaired by Kate McKenzie, C2LI Legal Analyst and SCELG PhD Researcher. Kate also co-authored the initial chapter of the book together with Francesco Sindico and Makane Moïse Mbengue. For more information about the book launch including how to register click here.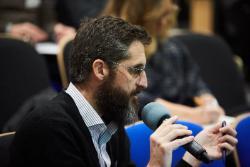 The Climate Change Litigation Initiative (C2LI)
The book project has led to the Climate Change Litigation Initiative (C2LI), which will be launched at COP26. C2LI is led by SCELG in collaboration with the University of Geneva Faculty of Law and the Asia and Pacific Centre for Environmental Law at the National University of Singapore. C2LI will be a web based platform focus that will allow users to explore these three scenarios in over 30 countries. C2LI will not be a database of climate cases. It will also not be an initiative for climate litigation; it will be an initiative about climate litigation. More information about C2LI can be found at https://www.strath.ac.uk/research/strathclydecentreenvironmentallawgovernance/ourwork/research/labsincubators/climatechangelitigationinitiative/. Going forward we plan to include more countries into C2LI so if you do come from a country not covered and wish to collaborate with C2LI please give us a shout.
Countries covered by the book and by C2LI
South Africa
Colombia
The Netherlands
Norway
Switzerland
United Kingdom
Canada
United States of America
New Zealand
Philippines
Bolivia
Mexico
Chile
Brazil
Israel
Qatar
India
China
Kenya
Nigeria
Belgium
Czech Republic
Italy
France
Finland
Russia
Ukraine
Spain
Slovenia