SCELG Researcher Mitchell Lennan Co-edits Book on Fisheries and Brexit
Feb 2022 — SCELG member and One Ocean Hub Researcher Mitchell Lennan has co-edited a book titled 'Fisheries and the Law in Europe – Regulation After Brexit' was published open-access by Routledge on 28 February. The book is the latest in the Legal Perspectives on Brexit series.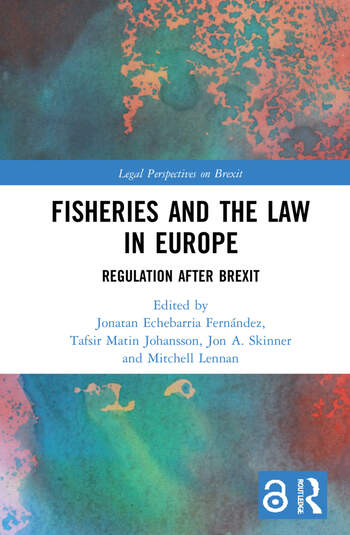 Examining fisheries, Brexit, the Trade and Cooperation Agreement (TCA) and its consequences for the Fishing Industry in the UK and the EU, this book explores key issues within the complex topic of fisheries after Brexit. Assessing the new fishing relationship between the UK and the EU, which will continue to develop over the next decade, it provides an important study of the state of fisheries post-Brexit. Mitchell co-authored 8 out of 10 chapters in the book.
The book project was part of the City Law School London Higher Education Innovation Fund (HEIF) funded project "Legal challenges faced by coastal and fishing communities and the new British Fisheries Policy". The project was led by Dr Jonatan Echebarria Fernández of City Law School (now BI Norwegian Business School), Dr Tafsir Matin Johansson of World Maritime University and Mitchell Lennan.
A physical copy of the book is available to purchase from the Routledge website, a 20% discount is available using the code FLE22 at the checkout.
Related items