SCELG at World Water Week
During the last week of August, SCELG member Julie Gibson participated in World Water Week, organised by the Stockholm International Water Institute (SIWI) in Stockholm, Sweden. The event has been running for 29 years and sees water professionals from across the world gather for a week of networking, sessions and events covering the entire water cycle.
Julie held the role of Assistant during the event, acting as the face of SIWI, and assisting with sessions and coordination. Her main observations from the event will soon be published within a SCELG Dialogue.
This year's theme Water for Society: Including all is of direct relevance to Julie's own research, within which she focuses on the interactions between international development and international watercourses law.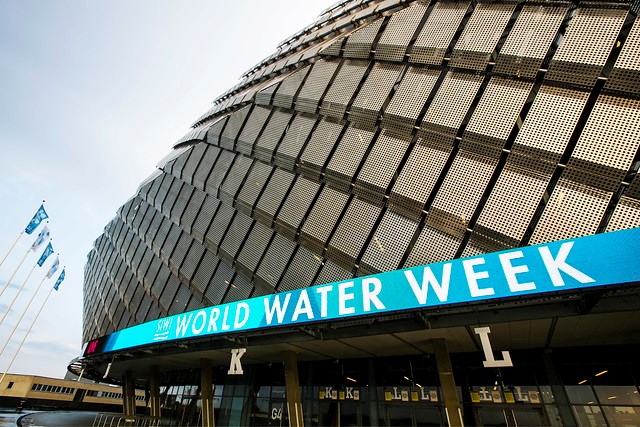 SCELG PhD experience
SCELG Co-Director, Francesco Sindico, commenting on Julie's participation to the World Water Week said: "It is great that Julie got the possibility to attend and contribute to the World Water Week. Having been to the event myself a few times, I know very well that if there is one place to be when it comes to water policy and governance that is the World Water Week in Stockholm. One thing to highlight is that Julie found her way into the World Water Week thanks to her hard work and her own initiative, features that characterise not only Julie's work but capture the essence of the PhD community at SCELG."