SCELG contributes to 2019 UN Environment Assembly
Prof Elisa Morgera was invited by the UN Environment Programme to contribute to the Innovation Expo on the side-lines of the fourth session of the UN Environment Assembly in Nairobi, Kenya (11-15 March 2019). On 11th March 2018, Elisa shared insights on the role of law for inclusive sustainability on the basis of the BENELEX project findings at a session titled "Legal Empowerment: Leaving No one Behind in Decision-Making on Sustainability). Elisa then moderated a panel featuring: UN Special Rapporteur on Human Rights and the Environment David Boyd; the Executive Secretary of the Basel, Rotterdam and Stockholm Conventions, Ralph Payet; and BENELEX partner NGO Natural Justice, among others. Elisa's remarks were based on her article "Under the radar: the role of fair and equitable benefit-sharing in protecting and realising human rights connected to natural resources" which has been recently published in the International Journal of Human Rights and a BENELEX learning module (soon to be available in French, Spanish and Greek). Elisa also had an opportunity to make reference to Scotland First Minister's Human Rights Leadership initiative.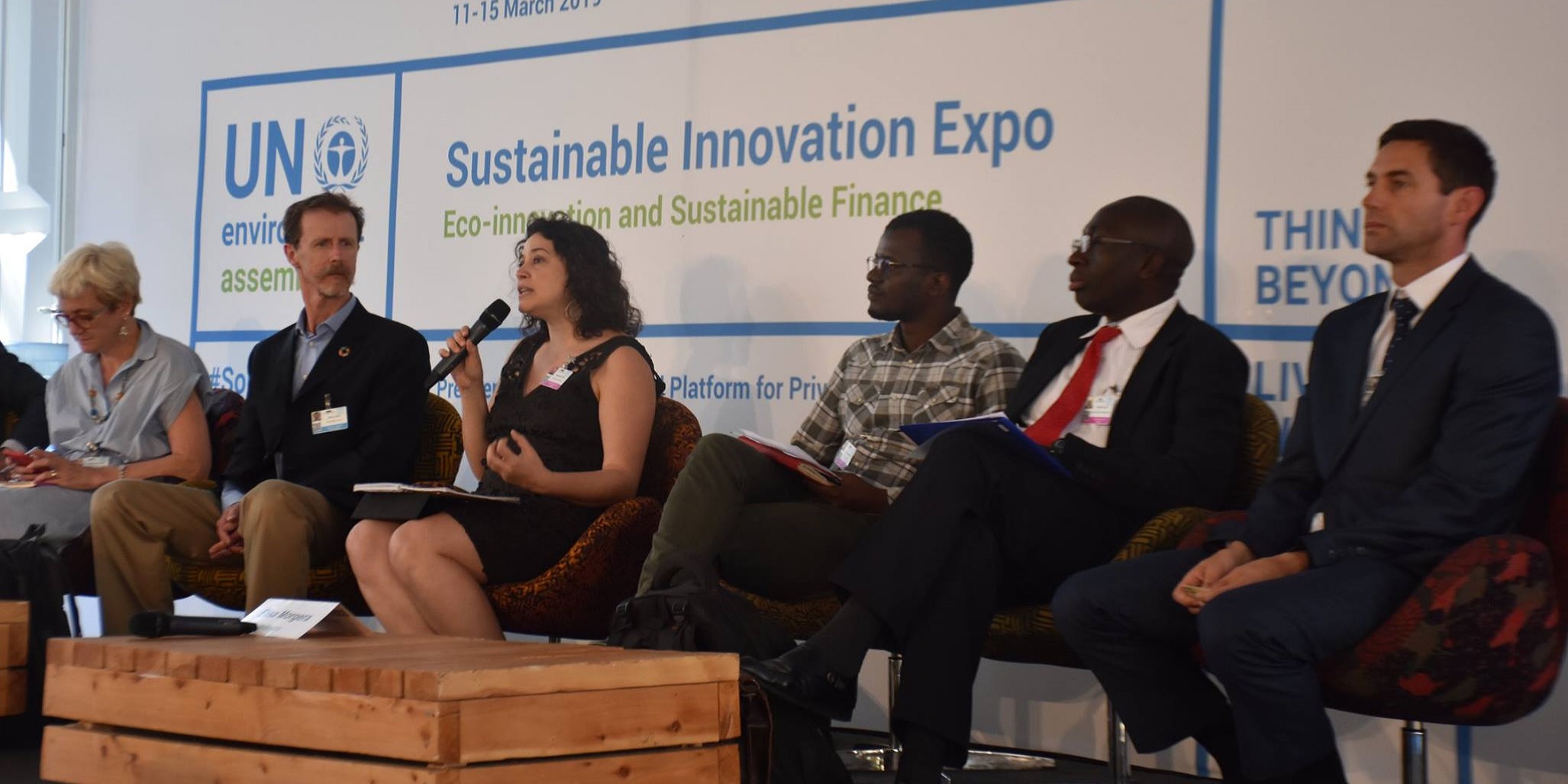 Sustainable Innovation Expo
On 14th March 2019, Elisa participated in a breakfast meeting on the preparations for the next UN Ocean Conference scheduled in 2020 in Portugal. In her capacity of Director of the UKRI GCRF One Ocean Hub, Elisa shared early lessons learnt on fostering inter-disciplinary research for integrated and inclusive ocean governance as a contribution to the two themes of the 2020 Conference, "science" and "finance." Elisa also held bilateral meetings with project partners of the One Ocean Hub, including the UN Environment Programme, the Secretariat of the Convention on Biological Diversity and the Secretariat of the Pacific Regional Environment Programme (SPREP). She also had an opportunity to learn about activities related to ocean plastics, including and a pilot project in Ghana, from the Secretariat of the Basel, Rotterdam and Stockholm Conventions.