Strathclyde Centre for Environmental Law & Governance

Teaching
Postgraduate courses
We provide research-led teaching drawing on our comprehensive subject-matter expertise. Our first-hand understanding of current international and transnational law-making processes will greatly enhance students' global employability in:
international organisations
national governments involved in international, EU and/or transnational environmental law matters
think tanks and non-governmental organisations (NGOs) that operate at the international, regional, national and sub-national level
In addition, the Strathclyde Centre for Environmental Law & Governance will provide opportunities to involve undergraduate, postgraduate and PhD students in research, knowledge exchange and consultancy work with a view to providing unique on-the-job training, as well as CV-building and professional networking opportunities.
Our LLM Programmes:
Are open to lawyers and non-lawyers;
Provide tailored career advice (with a particular emphasis on international careers).
Our breadth of connections in different areas of environmental legal practice will allow us to proactively support students in pursuing global internships (which have become an almost necessary step for an international career) and global employment opportunities (linked to our work on partnerships).
Spend a Year in Scotland
We offer an on-campus programme. This means that you will have the opportunity to spend a year in Scotland and take advantage of all the activities and opportunities organised at the Strathclyde Centre for Environmental Law and Governance, as well as by other colleagues in the Law School and across the University. Typically, on-campus programmes are preferred by recent graduates and professionals that are contemplating a career change. They provide comprehensive knowledge of a variety of subject areas related to environmental law and governance.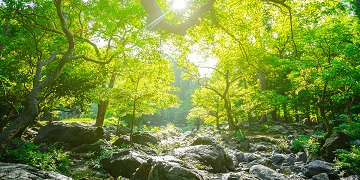 LLM Global Environmental Law & Governance
Specialisation in a range of thematic areas in environmental law
Innovative focus on the interactions between different levels of environmental regulation and governance (international, EU, national, transnational and sub-national)
Live for a year in Glasgow, taking part in the research events, activities and projects at the Strathclyde Centre for Environmental Law and Governance
If you have any further questions regarding the content of the LLM Global Environmental Law and Governance, and career opportunities, please contact the programme director Dr Francesco Sindico (francesco.sindico@strath.ac.uk)