EPSRC Quantum Technology Fellowship: Hybrid Quantum Interface
Dr Jonathan Pritchard
Dr Jonathan Pritchard has become one of just 10 academics in the UK to secure a prestigious fellowship worth almost £1 million for the development of hybrid quantum technologies.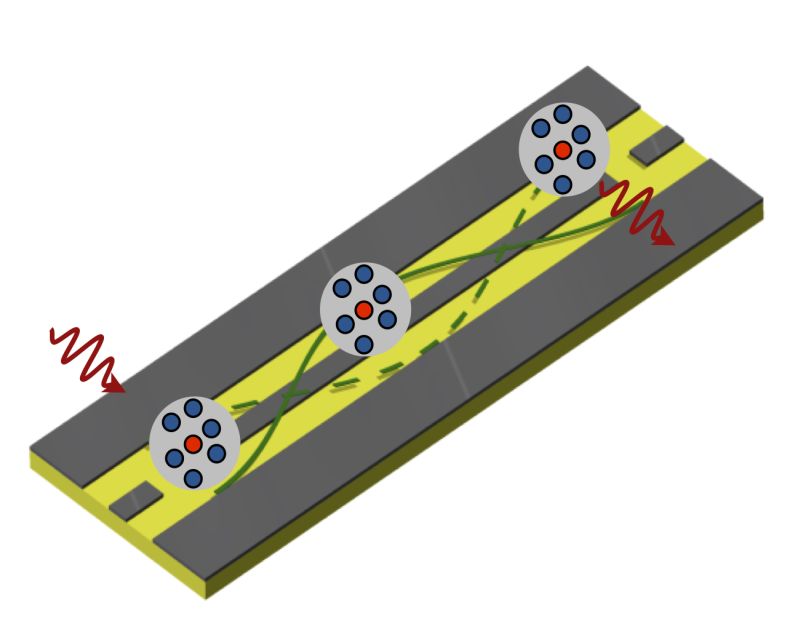 Hybrid quantum technologies combine different physical systems in order to exploit the strengths of the individual components. The project, funded by the EPSRC, will develop a hybrid device using neutral atoms and superconducting circuits, to provide a route to next-generation technology capable of manipulating light at the single photon level to enable quantum networking similar to router used in standard computer networks and offering unprecedented security through implementation of quantum encryption algorithms. Long term, this will be combined with state-of-the-art superconducting qubits to enable fast processing, coherent storage and network connectivity in a single unit for implementation of scalable quantum computing capable of efficiently solving a wide array of complex computation problems.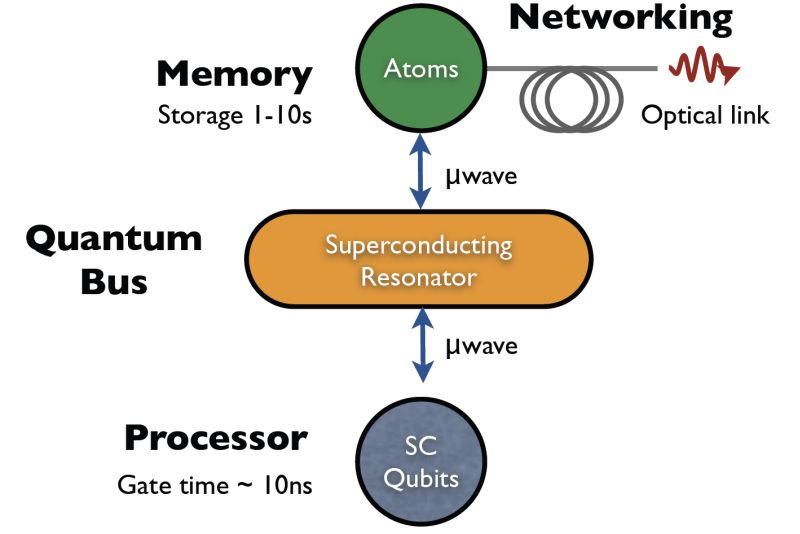 This fellowship complements existing research funded through the newly established EPSRC Quantum Technology Hub in which Strathclyde is the only institution to be involved in all four existing hubs, and strengthen's the Universities position as a centre for excellence for Quantum Technologies within the UK.
The University of Strathclyde Press Release provided the following detail:
A researcher at the University of Strathclyde has secured a prestigious fellowship worth £950,000 for study in the field of quantum physics – one of only 10 academics in the UK to do so.
Dr Jonathan Pritchard, of Strathclyde's Department of Physics, has received the Quantum Technologies Fellowship, funded by the Engineering and Physical Sciences Research Council (EPSRC), to support his research into the field.
A total of £12 million is being awarded to the researchers, whose work focuses on the direct exploitation of quantum phenomena, such as superposition or entanglement, to address the challenges of translation of quantum science through technology to eventual application.
Dr Pritchard's award is for a project entitled A Hybrid Atom-Photon-Superconductor Quantum Interface. He aims to develop in the research a hybrid device combining atoms and superconducting circuits, to provide a route to next-generation technology capable of manipulating light at the single photons to enable scalable quantum networking.
Strathclyde is the only UK higher education institution involved in all four of the Quantum Technology Hubs, announced in 2014 by the UK Government, which explore the properties of quantum mechanics and how they can be harnessed for use in technology, ranging from GPS navigation systems, to medical imaging, to financial transactions, to computing.
The fellowships, which are part of the £270 million National Quantum Technology Programme, complement the other components of the programme and EPSRC investments in Quantum Technology Hubs and Centres for Doctoral Training. The fellows will develop potentially transformative research that contributes to the development of novel quantum technologies, which is not being undertaken in the existing hubs.
Dr Pritchard said: "It's fantastic to receive this award, particularly as there was a lot of competition for it, and I'm looking forward to carrying out novel research, as well as taking my career forward.
"The system I'm looking to develop is an interface between different quantum technologies. It would be designed to meet all the requirements for quantum computing, with longer storage time, faster speeds and easier connectivity, and could help create quantum computer networks, by operating like a router.
"What I'm working on is separate to the Quantum Technology Hubs. However it's good to have a link to them - it's a very exciting environment to be working in."
Professor Philip Nelson, Chief Executive of EPSRC, said: "These Fellowships are a key part of the UK's national programme for Quantum Technologies; they will allow our current and future research leaders in the field to research, discover and innovate. They will push the quantum technologies agenda forward, make new collaborations both to source wider research expertise to overcome technical barriers, and to engage with the industry partners who will potentially utilise these technologies."
UK Minister for Universities and Science Jo Johnson said: "The UK has some of the world's leading academic talent in the field of Quantum Technology research. It is science that tests us all to comprehend but developments in this area promise real world benefits that can affect technologies from healthcare to communications and finance to defence. Investing in those at the forefront of this revolution will put the country in pole position in the future."
29th September 2015